WHAT'S THE MYSTERY?

ALL will be revealed after today's

BEST OF

post!
Ladies and gentlemen, from the Flight Blog, Welcome Aboard Flight 2015!
Per tradition, here's our Top 10 Countdown of the Best Cap'n Aux posts from Flight 2014, voted on by YOUR clicks!
Coming in at Number . . .
10. Janet, the Amazing Flying Fairey Gannet!
My most cherished moment from Team Aux's epic visit to Oshkosh was interviewing and befriending the Shannan and Harry, the owner and pilot, respectively, of the "Janet," world's first, last, and only flying XT-752 "Fairey Gannet" sub-hunter! All 3—owner, pilot and plane—are chock-full of personality, which made for a stellar video interview!
Article Link: http://capnaux.com/vlog-janet-the-amazing-fairey-gannet/
See more in Related Links, below!
9. The World's Best Office View—Part I
Yanofsky & Quartz, eat your hearts out!
The best 100% FAA-legal and safe photos from the sky!
Link: http://capnaux.com/best-office-view-in-the-world-pt-1/
Links to Parts 2 and 3, below!
..
8. Jessica Cox, the World's Only Licensed Pilot . . . With No Arms!
Our video interview with my all-time greatest pilot-hero! Since our interview, Jessica has become a dear friend to Bunny and me. A worldwide motivational speaker, Jessica is an amazing inspiration to pilots, the physically-challenged and anyone who's ever faced a daunting challenge. In other words, to everyone!
Article Link: http://capnaux.com/jessica-cox-a-pilot-in-command/
DON'T MISS Jessica's epic documentary! Visit http://Rightfooted.com for more info!
..
7. Dealing With Passengers – Part IV
Guest writer Bunny snuck this one past me and into the Top 10!
A Flight Attendant for a major U.S. Airline (and formerly for Philippines Airlines as well), Bunny candidly regales us with wild passenger tales from her 22 years in the cabin.
The term, "Cat-herding" comes to mind!
Link: http://capnaux.com/dealing-with-passengers-part-iv/
(Links to Parts 1-3 at the end of Post 4)
..
6. It's All About YOU!
Yep, by YOUR clicks, you voted YOURSELF into the Top 10 of 2014!
This is another personal favorite, as I get to brag on all Team Aux's wonderful Blog Buddies that we've met over the year!
Link: http://capnaux.com/its-all-about-you/
..
5. Top 10 Downers of an Airline Career
So, you dream of a flying career, do ya? Better read this first—it's a healthy dose of reality!
Afterwards, if your reply is, "I don't care, I still want it!" then Welcome to the Club . . .
You've got the "Right Stuff!"
Link: http://capnaux.com/top-10-downers-of-an-airline-career/
..
4. True Confessions of a Regional Pilot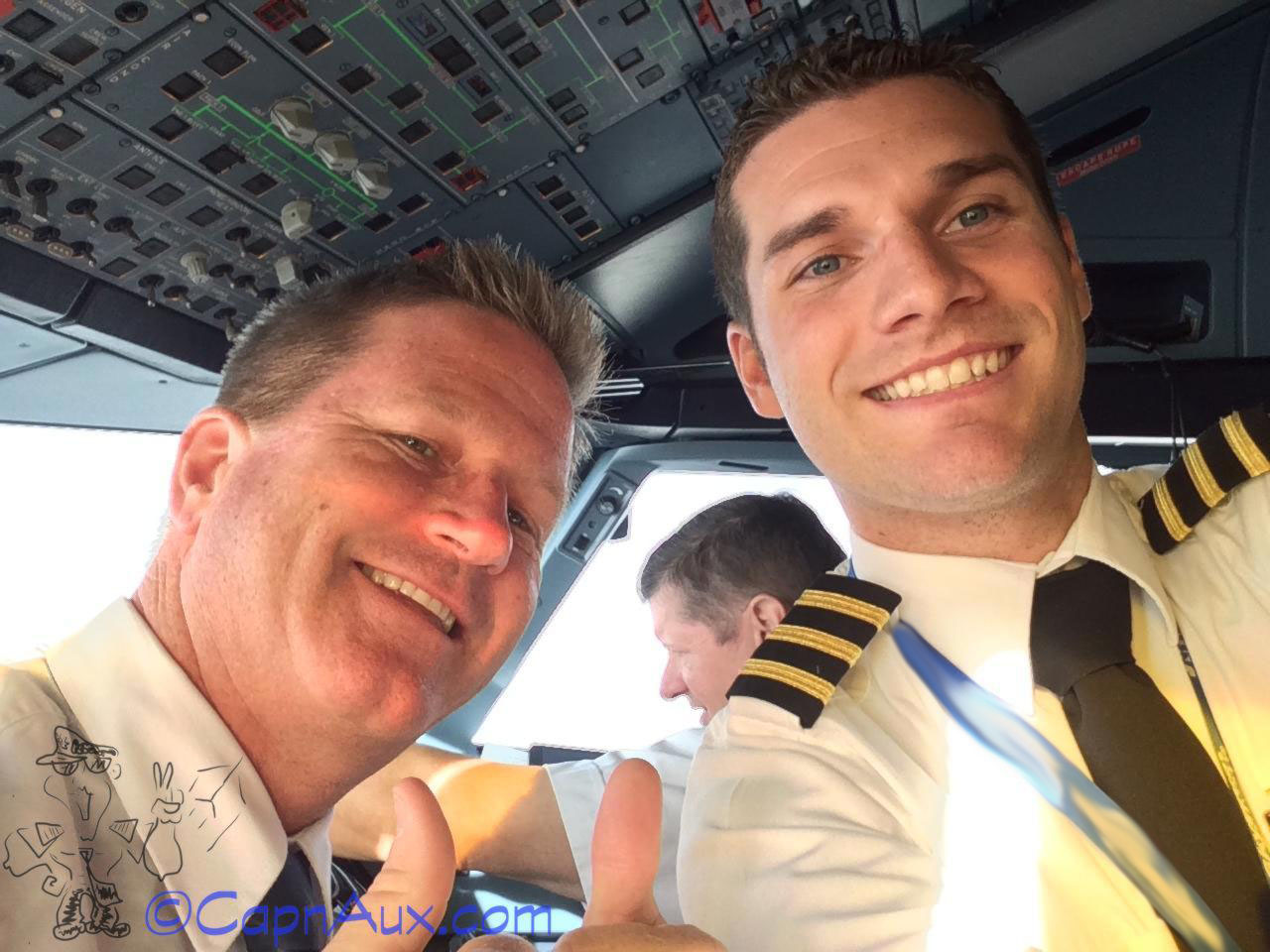 Another eye-opener to the realities of an airline pilot career, Regional First Officer Johnny talks candidly about the "ups-n-downs" he faces from the right seat of an RJ. A great interview!
Link: http://capnaux.com/interview-with-jonny-mcb-regional-pilot/
Part 2: http://capnaux.com/confessions-of-a-regional-pilot-part-2/
..
3. Is the "Pilot Shortage" Really "Looming?"
Along with the 7 other Pilot-Bloggers from our "Blogging In Formation" team, we explore this question in depth. Thoroughly researched and analyzed, this one is yet another healthy dose of reality for the up 'n coming airline pilot.
Link: http://capnaux.com/bif-is-the-pilot-shortage-really-looming/
..
2. The Airline Cockpit in 7 "Simple" Steps
OK, so the term "simple" is a tad facetious, but here's a step-by-step guide to get to that fabled Left Seat . . .the hurtles, the pitfalls, the realities, the How-to!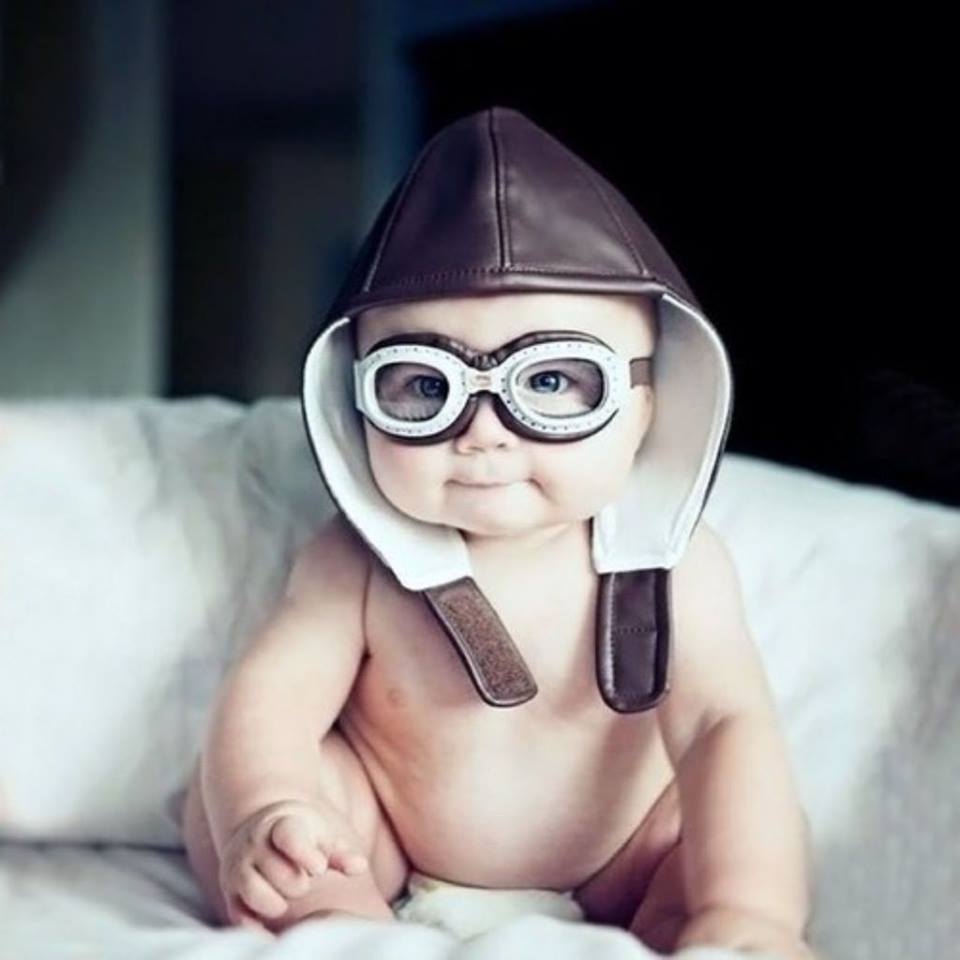 Yep, the Top 10 of 2014 is Chock Full of good advice for the wannabe airline pilot!
Link: http://capnaux.com/the-airline-cockpit-in-7-simple-steps/
—  —  —  —
And the Number One Cap'n Aux Post from 2014 . . .
This sucker BLEW DOORS on all the competition, bagging traffic ten times its closest contender! While I've never been about numbers, this particular post truly went "viral!"
L

adies and gentlemen, I present to you, the . . .
1.  Top 10 Things to Never Say to a Pilot
Link: http://capnaux.com/top-things-never-to-say-to-a-pilot/
Written just for fun, it apparently struck a chord with many of you, the pilot crowd especially.
I received a ton of emails from pilots saying how they emphatically nodded their head in agreement as they read each of the Top 10!
I would, however, like to change my Number One Thing to Not Say to a Pilot:
1. "You're a Pilot? Wow, you must be RICH!"
Without elaborating too much on this subject, all I can say is . . .
See #5!
And #2.
And #3,
And #4,
And . . . .
Most Popular Video of 2014
If you haven't already seen this . . . you must be flyin' in a cave! Here's the über viral video that, like our #1 post, really put Capnux.com on the map last year!
____________
Honorable Mentions
The above Top 10 list is heavily weighted towards the latter half of the year, due to the wild popularity of #1, which posted in July. To be fair, below are some other posts you certainly don't want to miss!
..
You're the Captain: Medical Emergency!
"Captain, we have a passenger back here losing consciousness."
What do YOU do?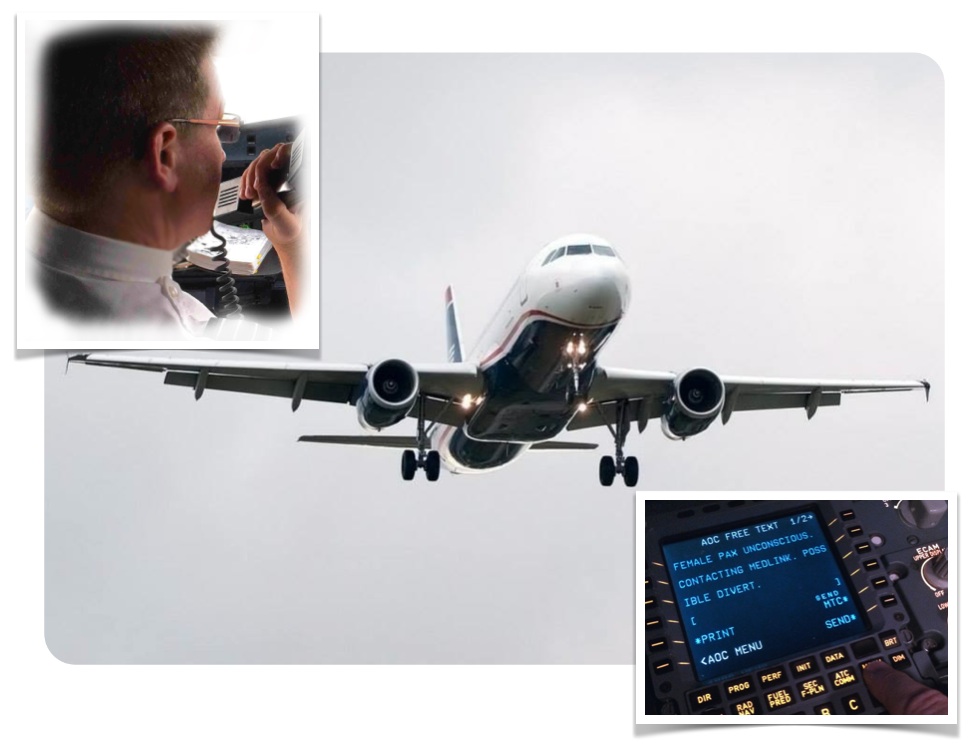 Part of our "Dealing with Passengers" series, this premiered on NYCAviation.com, and a similar version is soon to be published in both AirWays Magazine and my new book, There I Wuz! Adventures From 3 Decades in the Sky, Volume II (slated for publication in Spring, 2015!)
Link: http://capnaux.com/welcome-aboard-passengers-part-ii-medical-emergency/
..
Interview with an Alaskan Bush Pilot
Just like the main character of DC in my novel, The Last Bush Pilots, Cameron is flying his Alaska dream as we speak!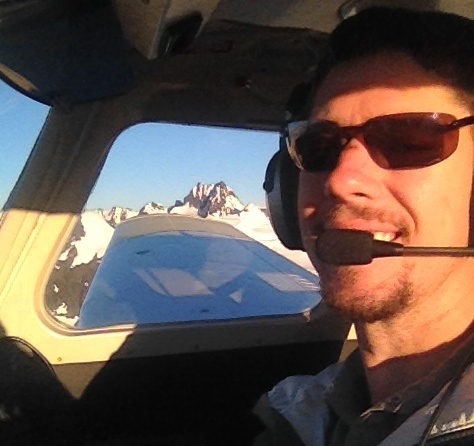 Just like our interview with Regional RJ FO Johnny, this one is full of wisdom, caveats, and inspiration!
Part I: http://capnaux.com/interview-with-an-alaska-bush-pilot/
Part 2: http://capnaux.com/alaska-bush-pilot-part-2/
..
Video Interview with the Stars of TV's "Airplane Repo!"
Another fun time from Oshkosh, NYCAviation.com's Assignment Editor Sarina H. and I interviewed the wild and whacky stars of the TV reality show, Airplane Repo!
To paraphrase Emilio Estevez, "The life of an Airplane Repo Man is always intense!"
Direct Link: https://vimeo.com/103186050
..
Word on the Ramp!
Our new avgeek magazine video series, this vlog features the latest on all cool things aviation. Don't miss it!
Direct Link: http://capnaux.com/word-on-the-ramp-our-premier-episode/
More Episode Links Below!
..
Pilgrimage to Oshkosh Series
If you've never been to Oshkosh but always wanted to, take this virtual tour with me—on my very first visit! A solid half-dozen posts from our stellar week in avgeek paradise, we start with my LIVE ON-AIR interview by hosts Al and Marc of simpleflight.net. Start with this post and work your way forward!
Direct Link: http://capnaux.com/osh14-part-1-the-pilgrimage/
..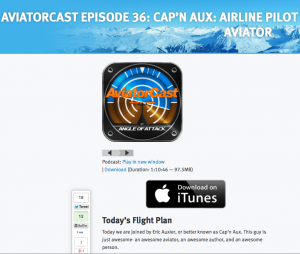 Speaking of podcasts, quite a few great podcasters interviewed me in '14. Here's the best of the best!
..
The Cap'n Dillon Story
If you don't know Cap'n Dillon, you're about to fall in love . . .
Another "Best of" video from 2014 was "Cap'n Dillon's Ecstatic Adventure." Here's the true story of everybody's favorite Cap'n—Dillon!—along with his Ecstatic Adventure, his "Unbogus Journey," and all the other adventures that ensued, including his TV interview!
Direct Link: http://capnaux.com/the-capn-dillon-story/
 And now . . .

Announcing our special event in February—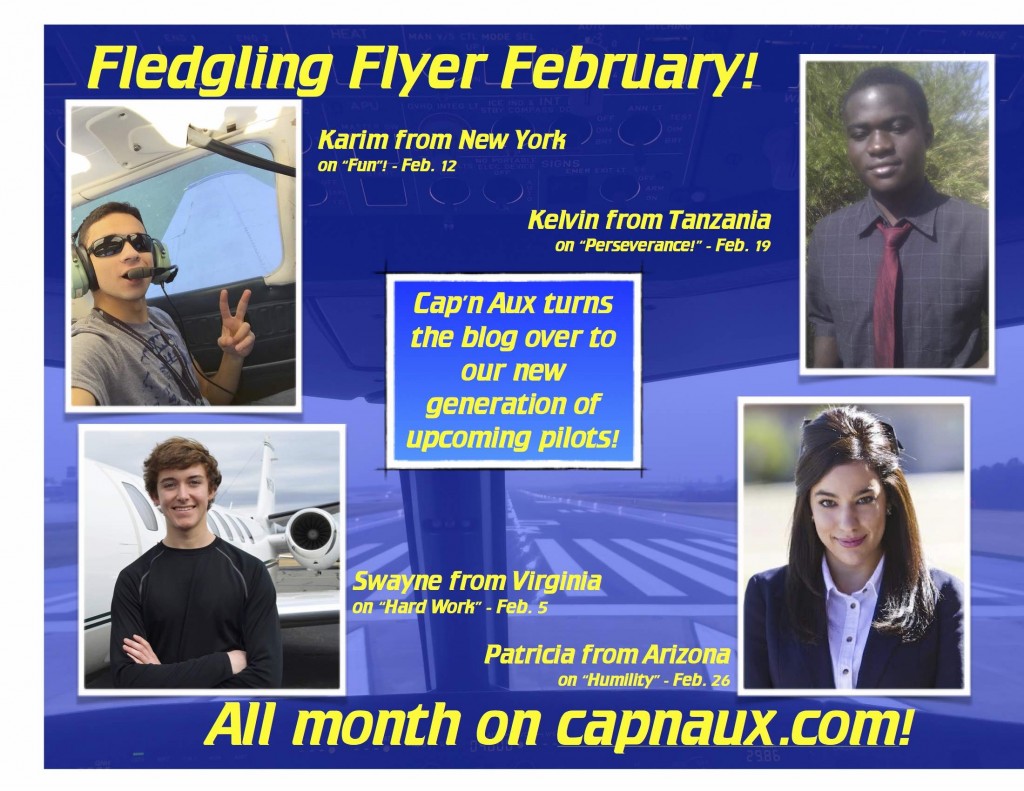 A new generation speaks—All month long!
 —  —  —  —  —

This is Cap'n Aux . . . signing off!
—  —  —  —
Related Cap'n Aux Posts
—  —  —  —
LINED UP & WAITING
Departing 1/1/5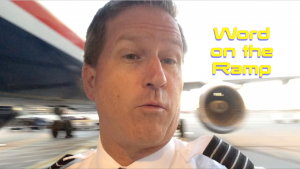 WORD ON THE RAMP

!
Special
Super Bowl XLIX

Edition!