HAPPY BIRTHDAY TO OUR BESTEST BLOG BUDDY, CAP'N DILLON!
And if you haven't met Cap'n Dillon, you're about to fall in love . . .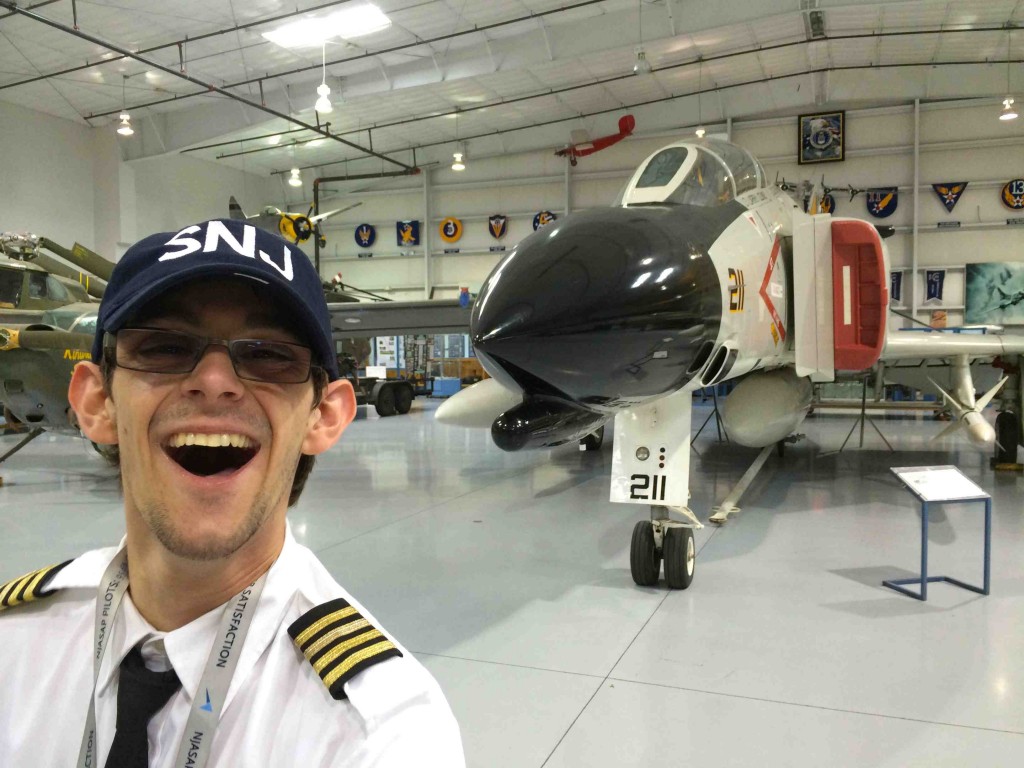 Cap'n Dillon in his element!
Note: our new video vlog is embedded below. But first:
People often ask me how I met Cap'n Dillon. Well, let me tell ya . . .
   A little over a year ago, I did a blog series called, "Ask the Cap'n." Readers wrote in with all kinds of questions, ranging from what I did on overnights in my spare time, to how the Cost Index function worked on an A320 MCDU. The series, intended to be three posts, swelled to six. Finally, I had to close the window on questions to wrap 'er up and move on.
   But then I got one last question, via video, from a young man named Dillon. I was so charmed by his question that I simply had to reply in kind:
Direct Link: http://youtu.be/6Anr3_6HznY
   Shortly thereafter, I got to meet Dillon in person. Despite his challenges with Cerebral Palsy—or perhaps in part because of it—he is an incredible young man. Affable, affectionate, enthusiastic, he has an incredibly gifted mind and a singular passion for aviation. He was so beloved by his fellow high school classmates, in fact, that in his senior year he was voted Prom King!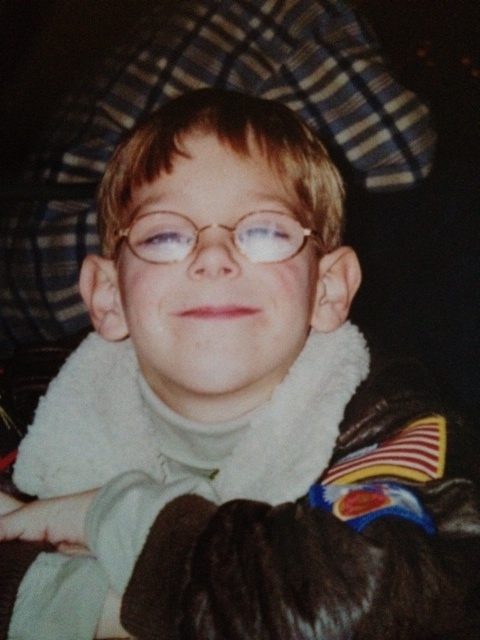 Dillon is so passionate about aviation that his father, a Cessna Citation mechanic, takes him to work at every opportunity, just so he can hang out around airplanes.
    I just knew I had to get him up in the sky!
   Well, post-9/11 FAR's being what they are, there was no way I could get him a ride in the jumpseat of my Airbus. But—to quote Cap'n Dillon, quoting one of his favorite quotes from my Livin' the Dream vlog—"as an airline pilot, you gotta be ready for anything!" (I think he has that entire video script memorized, much like I had the first Star Wars memorized back when I was a teen!)
   I dialed up my good buddy David Chandler, a SWA captain who owns his own Cessna 310. He enthusiastically agreed to meet up with us and fly to Sedona for a "$100 hamburger." That excellent adventure turned into to a wonderful video.
   However, coming on the heels of my most popular-ever video Livin' the Dream (see it in the sidebar or at: http://vimeo.com/capnaux/livinthedream), it had big shoes to fill. But I must say, I think it's the best video work I've ever done.
   I bet most of you have already seen this . . . and I bet you can't wait to see it again!
Direct Link: http://vimeo.com/capnaux/dillon
   Sure enough, Cap'n Dillon's Ecstatic Adventure turned out to be one of my most beloved videos yet. Through the Ecstatic Adventure video, Dillon's fame began to spread. Pilot-friends came out of the woodwork, excited to give Dillon a ride in their special bird.
   A TV news station got wind of Dillon's story, and wanted to do a special spot just about him. The CAF (Comemmorative Air Force) jumped on board to offer Dillon a ride in their amazing WWII Navy Trainer, the SNJ—all captured on TV cam. What an epic day that was!
   Here is a screen shot of the KPNX TV spot, along with a direct link AZ Central video stream where you can watch it.
DON'T MISS IT!!!
Direct link: http://www.azcentral.com/videos/life/az-narratives/2014/04/23/8073845/
 What a fun piece, eh? But Dillon's story doesn't end there. His aeronautical adventure is only beginning. And we're there to capture it for you! So, without further adieu, I give you . . .
 Cap'n Dillon's (Un)bogus Journey!

Direct Link: http://vimeo.com/capnaux/dillonsjourney 
   Well, while I'm still waiting in line to see our new hero, I'd like to share a little more of Dillon's story.
   Most people would probably say that Dillon's defining trait is his CP. Most people would be wrong. Moreover, sitting around dreaming of aviation is not all Cap'n Dillon does.
   His warmth, disarming charm and gracious humanity continue to amaze. In addition to working at a local theatre, he takes time out of his busy schedule to help the coaches train disadvantaged kids and young adults at a free boxing gym, Broadway Boxing (facebook.com/BroadwayBoxingInc).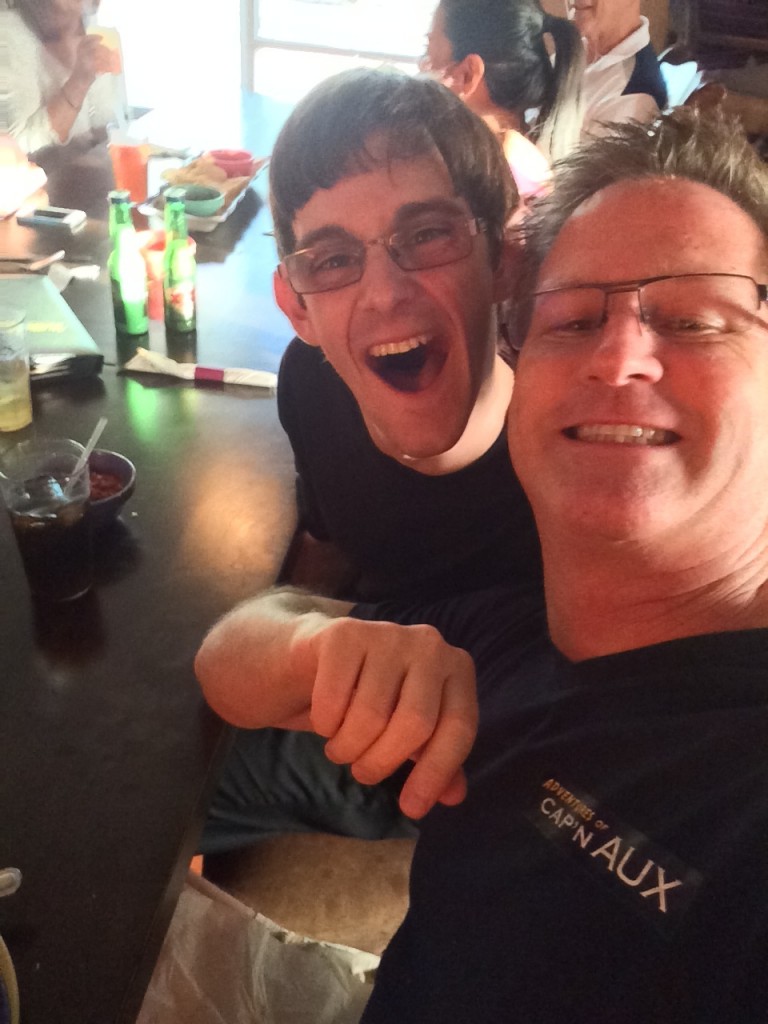 His personality can be best summed up with a little story from our dinner last week, celebrating his birthday with his family at a local restaurant:
   As the entire restaurant sang, "Happy Birthday" to him, a little boy began screaming at the top of his lungs, "Stop Stop Stop!" His parents tried their best to calm him, but finally had to usher him out of the restaurant.  As they did, the mother stopped by to apologize, and wish Dillon a happy birthday.
   Dillon said, " That's alright, Ma'am. Your boy is autistic isn't he?" Surprised, the mother replied, "Yes he is." Dillon said, "I know two autistic kids. I have cerebral palsy, so I understand."
   Wow. What a gracious act from Dillon! It shows that NONE OF US ARE PERFECT, but it's our humanity and forgiveness that define us.

Happy Happy birthday Dillon ..WE LOVE YOU!!
   PS—Don't tell Dillon, cuz it's a surprise, but I've got a few more special aviation treats up my sleeve for him in the coming months!
—  —  —  —  —
Related Links
—  —  —  —  —
Lined up & Waiting
Departing June 1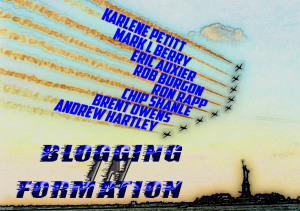 Blogging in Formation—a new format!
—  —  —  —  —
Taxiing for Takeoff
Departing June 8
Celebrating my new ebook
THERE I WUZ!
ADVENTURES FROM 3 DECADES IN THE SKY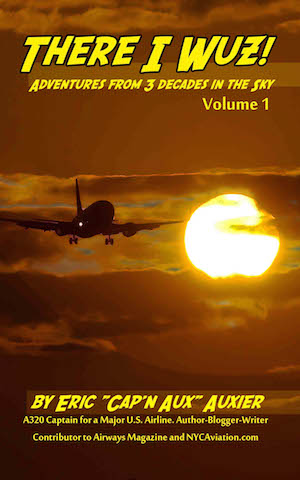 A BOOK RELEASE EXTRAVAGANZA!