On 9/4, we shared the wonderful story of Janet, the world's last flying XT752 Fairey Gannet sub hunter. Today we let you see her through the eyes of Harry Odone, the world's only typed and current XT752 pilot.
We were very aware our responsibility to do our very best for this aircraft that has a history unlike any other in the world.Harry Odone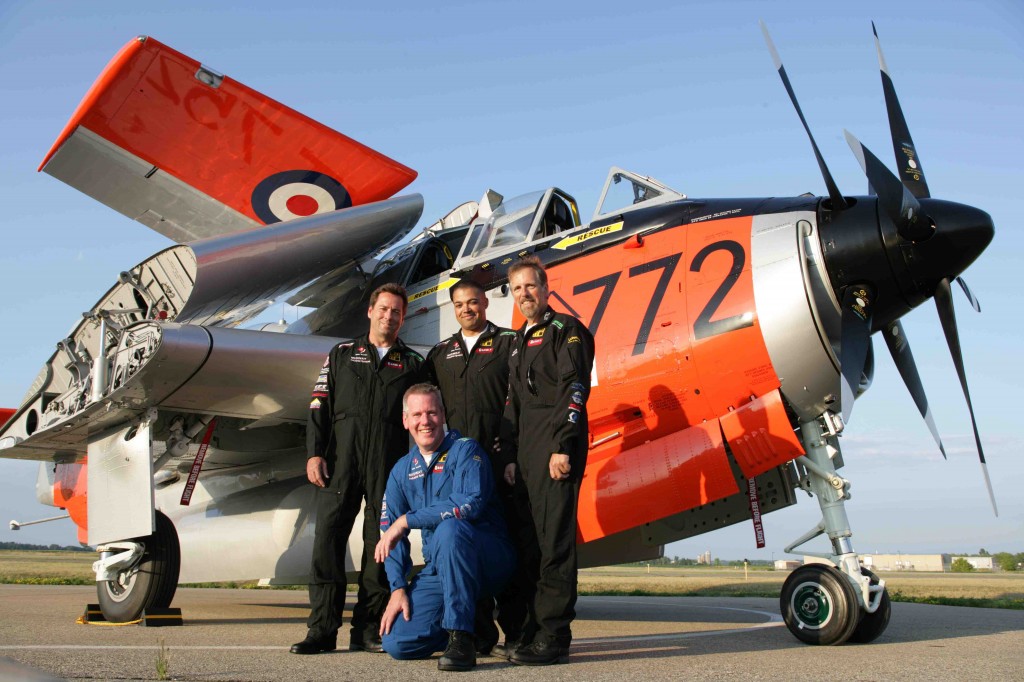 Janet's Refurbishment
In late April, 2011 when the refurbishments on Janet began, we were very aware of the responsibility to do our very best for this aircraft that has a history unlike any other in the world and a key link in the timeline of British aviation as the prototype.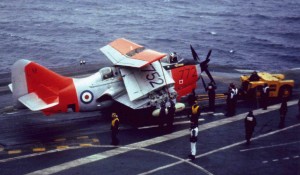 Since 1954 she has remained original, and by that I mean virtually everything is still present from her factory manufactured days. There are many opinions as to originality of historic aircraft refurbishments, but in our minds safely maintaining serviceability with original factory manufactured parts is the heart of authenticity and historic value.
The focus for us was to make sure she remained this way as much as possible, keeping this time capsule intact into the future.
We first made a decision to remove all the paint back to bare metal for a total inspection, which was a huge and complicated job, but very satisfying. In order to give her airframe the best protective coating systems available in the world, we turned to AkzoNobel, who has supplied paint systems to a large range of military transport, from Naval ships to fighter aircraft and many other applications for many decades.
We left the cockpits just as they were from her service days so people can experience how she looked and felt when Naval servicemen went to work each day with her many years ago.Harry Odone
Even though we wanted to bring her airframe up to date with new technology that would preserve and give her outstanding looks for decades to come, we decided to leave all the cockpits cosmetically just as they were from her service days. The reason for this is so people can experience how she looked and felt when Naval servicemen went to work each day with her many years ago, keeping the nostalgia intact.
As we started carefully dismantling her, it was very apparent she was built to last. Throughout the whole airframe there wasn't any corrosion at all, which was probably due to the fact she was looked after so well by the Royal Navy, mainly stored inside all her life, and the fact she only has approximately 1500 flying hours on her airframe to this day—just a baby for her age!
Janet still had every layer of paint since the day she was manufactured, and using a number of techniques and equipment such as soda blasting, we were able to remove layer by layer without any damage to the metallurgy, until we uncovered her paintwork as WN365, when she was the prototype T2. It was really exciting to see parts of her original yellow bands on the wings and various other markings. In doing this we were able to document everything as well as the original stencil font used on her, which we later replicated for spray masks when we reapplied all of the stenciling. Today, her current paintwork represents her last scheme in the 70's; there are no stickers at all.
Every removable or actuating part of her was carefully serviced and or overhauled, using our extensive library of original maintenance and overhaul manuals. Due to an inability for us to access XT752's stock of original spares and tooling which was shipped ahead to the UK for supporting her last planned visit to the UK, a vast amount of additional work was carried out to reverse-engineer tooling, equipment, etc. by specialist engineers, so we could carrying out all of the involved maintenance over a two-year period.
We have been so blessed with fantastic sponsors who love Janet, and through each of their specialist areas and products allowed us to overcome great hurdles in order to keep her alive and better than we had even hoped.
During the intense work which carried out almost seven days a week since the start of her refurbishments, we have gone through her entire airframe power units, propellers and systems. Her unique double mamba engines are an amazing piece of engineering in their own right.
That amazing, contra-rotating, "Twin Mamba" engine, the world's oldest flying turboprop!
Janet is fitted with breech starters that also utilize nitrogen for starting.
Starting with nitrogen is a very kind way on the engine systems as the engines can be spooled up gently with dry air up to the point of introducing fuel into the engines for running.
With the great aid of internationally known Praxair nitrogen, we were able to come up with the formula to get the correct volume and pressure to enable the engines to perform dry air starts. We now use this method of Nitrogen bottles attached to our Hyster forklift for all starts at home base.
Janet Returns to the Skies
Over twenty five years of flying, nothing was like this flight.Harry Odone
Taking Janet up for her first time in nearly a decade was carefully planned.
I spent many days ground-running and testing all the systems while the team monitored everything. As anyone could expect, we had minor squawks at the beginning, but we just continued to rectify them and continued to test until everything was as it should be, as operating safely is the priority.
On the 9th of August, 2013, we decided to take Janet out for a test run with the thought to flying her if all was good. We didn't let the public know, so we could keep it low key.
Well, that didn't work! By the time we towed her to the apron, a mass of people had already gathered in anticipation. Everywhere she goes, she attracts a huge gathering of people in support and fascination.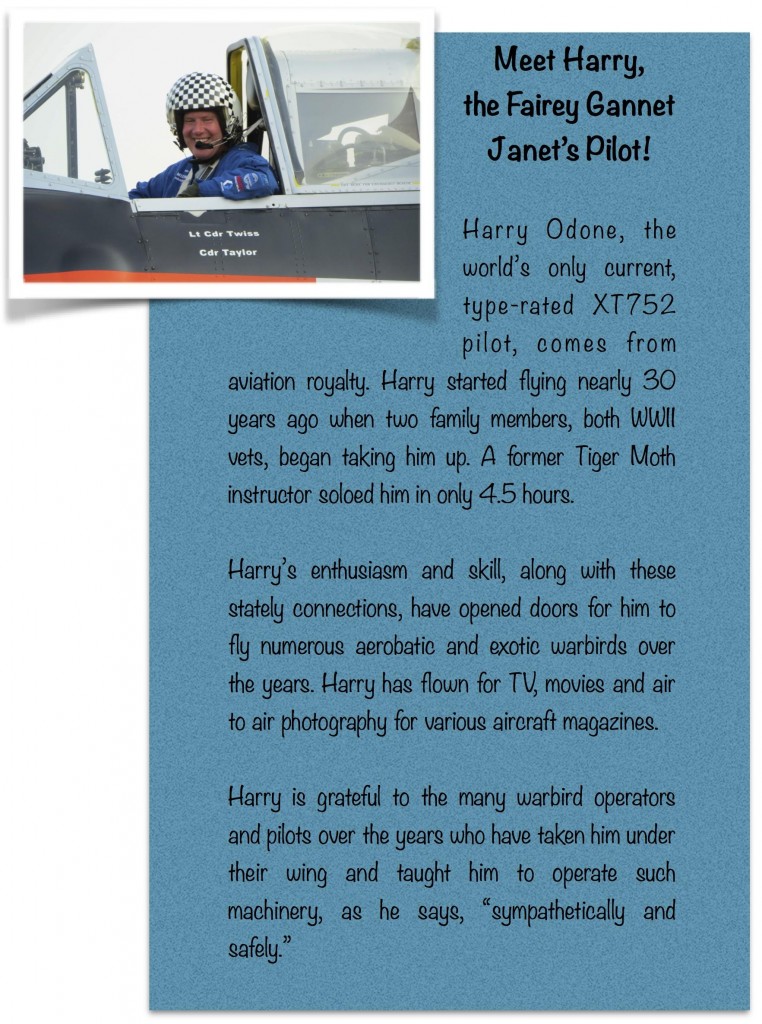 On the low power run up, everything looked correct and felt great. I called on the radio and taxied down to power run at the hold of runway 32, which again was perfect.
Janet has so much power, there is no need to run her to max on takeoff or at any time during flights. It is very unnecessary in this day and age to work these vintage engines hard, being she is now the worlds oldest flying turboprop aircraft of any type flying!
I lined up and everything was still feeling perfect. Choosing three quarter power, she pulled away like a greyhound.
At that point it was surreal. It was like she was taking me for the flight in a glorious way to show me she wanted to be back in the air. Janet lifted off the runway making a very positive climb out effortlessly and smoothly, using only a third of the runway, continuously accelerating.
I then spent the shakedown flight just amazed at how I didn't have to apply virtually any trim changes, apart from the landing configurations which is the norm.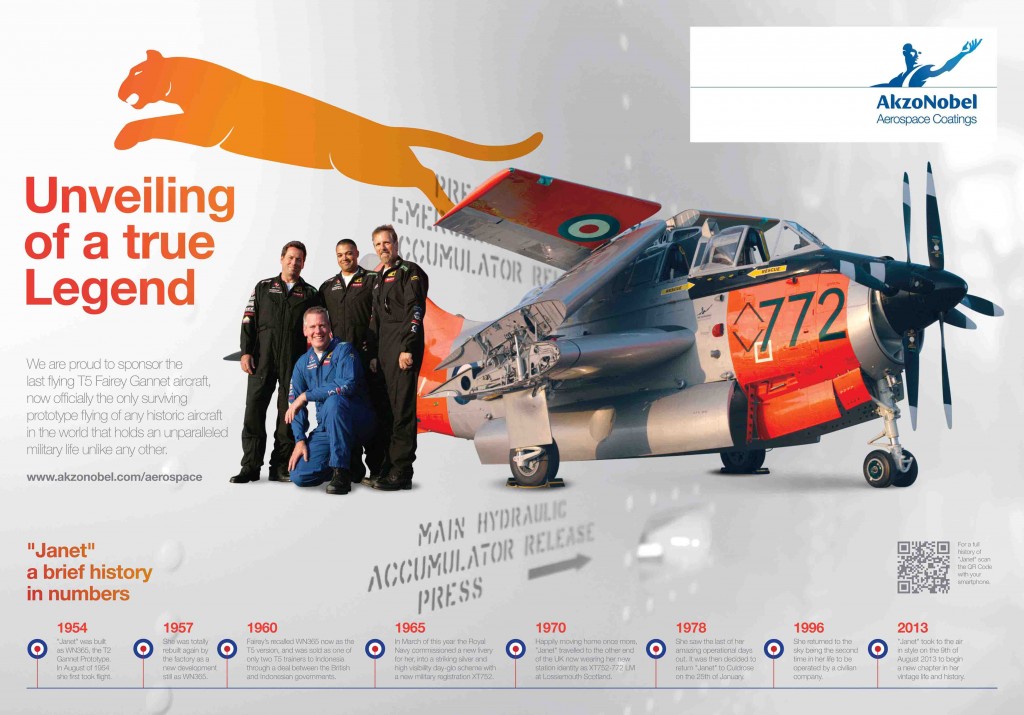 Over twenty five years of flying, I have been lucky to test fly various high performance aircraft as well as flying other historic's, but nothing was like this flight. She was flying far better on this flight than the last time I'd flown her; the flight was fantastic. Taking the option to go around gave the spectators on the ground a good opportunity to see her, and with only half power applied Janet was still doing over 200kts, very significant for an aircraft of her huge size that even makes a King Air look small beside her.
Since my introduction to Janet in late 2003, I have now accumulated more civilian flying hours in her than anyone in the world, and in July 2014 after hours of test flying and pilot examination the FAA issued the world's first Gannet type rating to me, which has been one of the highlights of my flying career as the only authorized type rated pilot on Gannets.  I also have over six thousand in refurbishment hours on Janet, none of which has ever stopped me thinking every day how humbled I am to play a part in keeping this fantastic aircraft flying, and showing British engineering at its best to the masses of people that come to see her.
Long may she reign.
Janet's Maiden Voyage is featured in this YouTube video. Enjoy!
Direct Link http://youtu.be/1_WPAbJa8xA
And in case you missed it, here's our vlog about Janet the Amazing Fairey Gannet!
Direct Link https://vimeo.com/104783215
Original Post, Janet the Amazing Fairey Gannet! http://capnaux.com/vlog-janet-the-amazing-fairey-gannet/
—  —  —  —
Related Cap'n Aux Links
Related Links
—  —  —  —
Lined Up & Waiting
Departing 9/25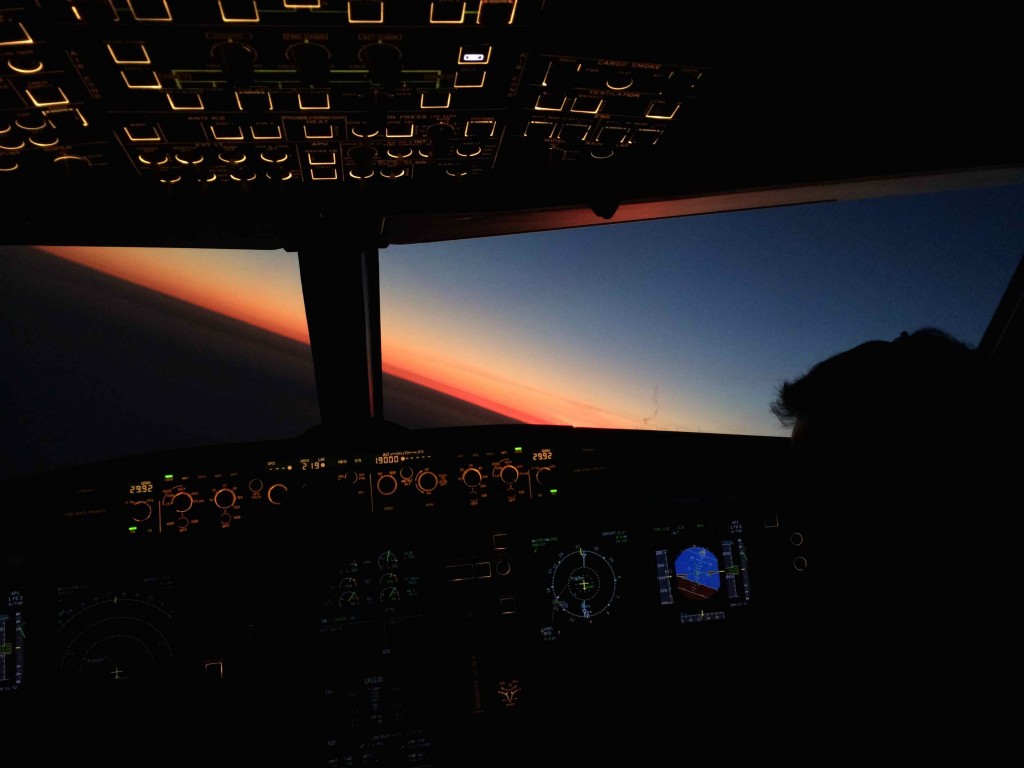 The Best Office View—Pt. 1!
—  —  —  —
Taxiing for Takeoff
Departing 10/1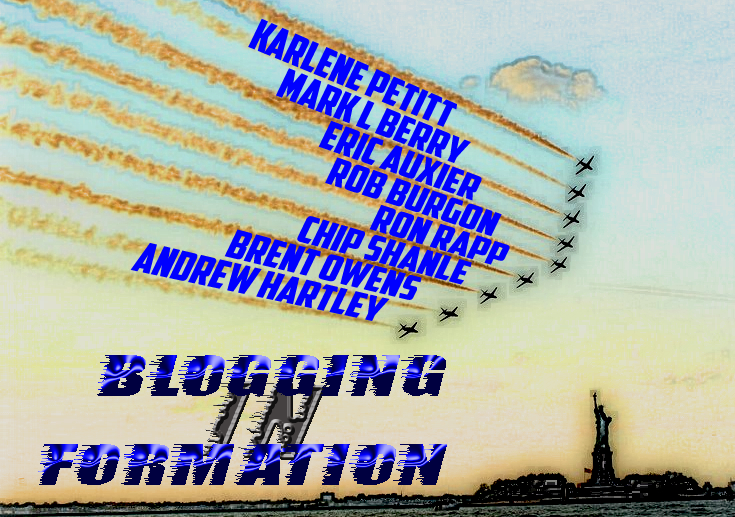 Blogging in Formation!
—  —  —  —
Now Boarding
Departing 10/9
Best Office View—Pt. 2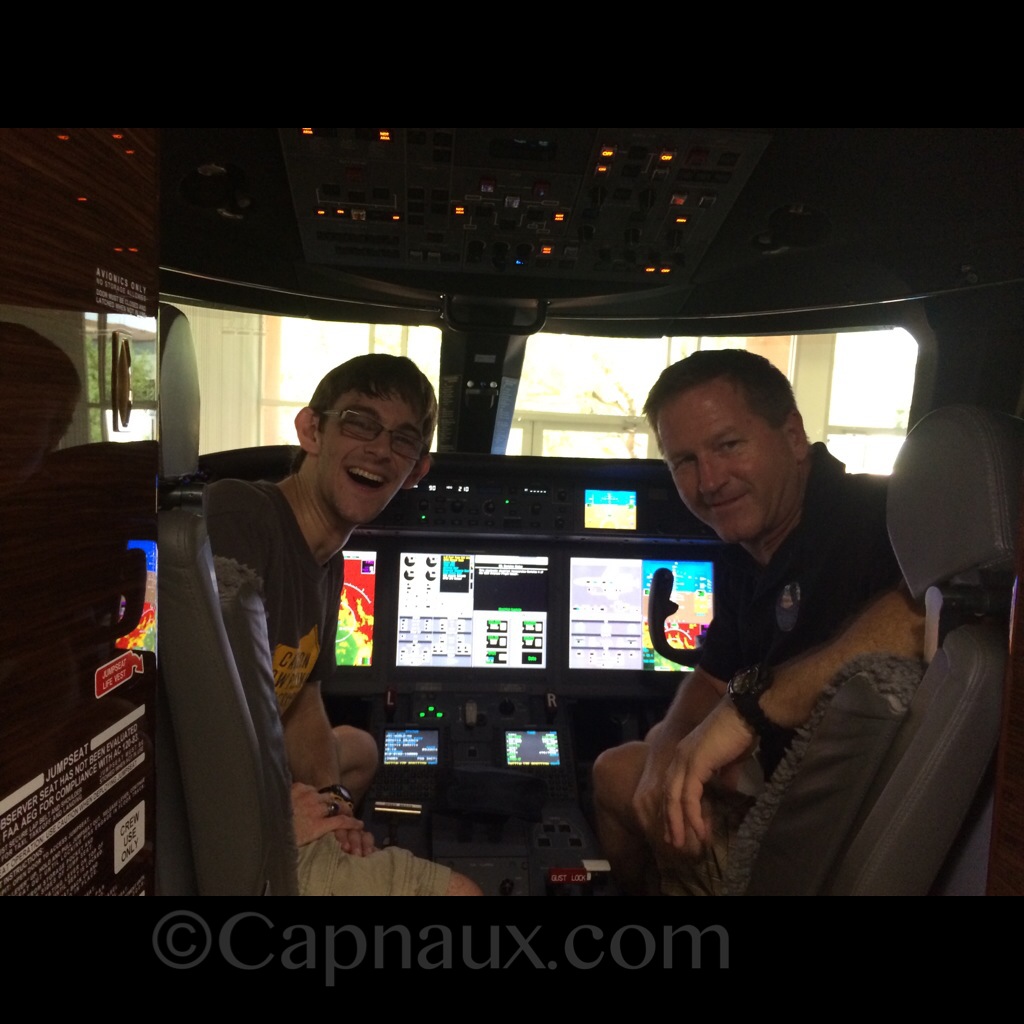 Featuring Pics of, with and by YOU!