Folks, from the Flight Deck . . .
Merry

Christmas &

Happy

Holidays!
May I present to you
Word on the Ramp!
Special
Christmas

Edition

, Volume 2

..
But First . . .
MAX DISCOUNT

on ALL my books through December!
This Christmas, GIVE THE GIFT OF

ADVENTURE

!
Best part: ALL author proceeds from your purchase go to orphan charities!
THANK YOU

for GIVING!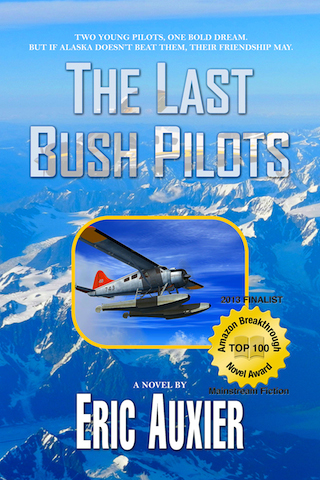 The Last Bush Pilots
Two young pilots…one bold dream…but if Alaska doesn't beat them, their friendship may.
AMAZON TOP 100—BREAKTHROUGH NOVELS 2013!
"You won't want to put it down while the midnight sun still shines!"—Airways Magazine
Two young pilots, Daniel "DC" Alva, and Allen David Foley, take on the world's most dangerous flying: the Alaskan bush. But Mother Nature—and a beautiful Native Alaskan—stand in their way.
Southeast Alaska Seaplanes, Juneau. Retired airline captain and Chief Pilot Dusty Tucker pilots a renegade band of flying misfits. Meet legendary bush pilot Jake "Crash" Whitakker, equally adept at landing planes and ladies—and "crashin' 'em" as well; prankster pilot Ralph Olaphsen, who once set an extinct volcano ablaze on April Fool's Day; and no-nonsense Check Airman Holly Innes, trying to cut a respectable niche in the notoriously macho bush pilot world—while escaping a dangerous past.
The Last Bush Pilots

in Print or eBook
______________________

There I Wuz! Adventures From 3 Decades in the Sky
"The altimeter spins backwards in a blur, like a mad scientist's time travel clock." 
A collection of my real life aeronautical adventures, from such publications as Airways Magazine, NYCAviation.com, Plane & Pilot magazine and my blog (capnaux.com). Also included are several unpublished works, guest stories from fellow pilot-authors, photos, links to videos and other gems.
Join me in the cockpit on an adventure spanning over three decades!
"When we come across and aviator with a gift for storytelling, those adventures jump off the page. Eric Auxier such and author, and There I Wuz! is the book."—Karlene Petitt, Pilot, Blogger & Author, Flight for Safety; and Flight For Control
______________________
Code Name:
Dodger
A Young Adult, "Spy/Fly" Adventure Series!
Book 1: Operation

Rubber Soul
Rebellious teen orphan Justin Reed and beautiful illegal immigrant Mira search for Justin's father's killer. But in their quest for vengeance, the two are plunged into a seamy world of intrigue, espionage and assassination. CIA Agent Bob Cheney joins them in a frantic search for a missing key that could hold the clue to his father's murder–and change the course of world history. But can Mira's stunning brown eyes be trusted? And is is Agent Cheney really the "good spy" and father figure he pretends to be?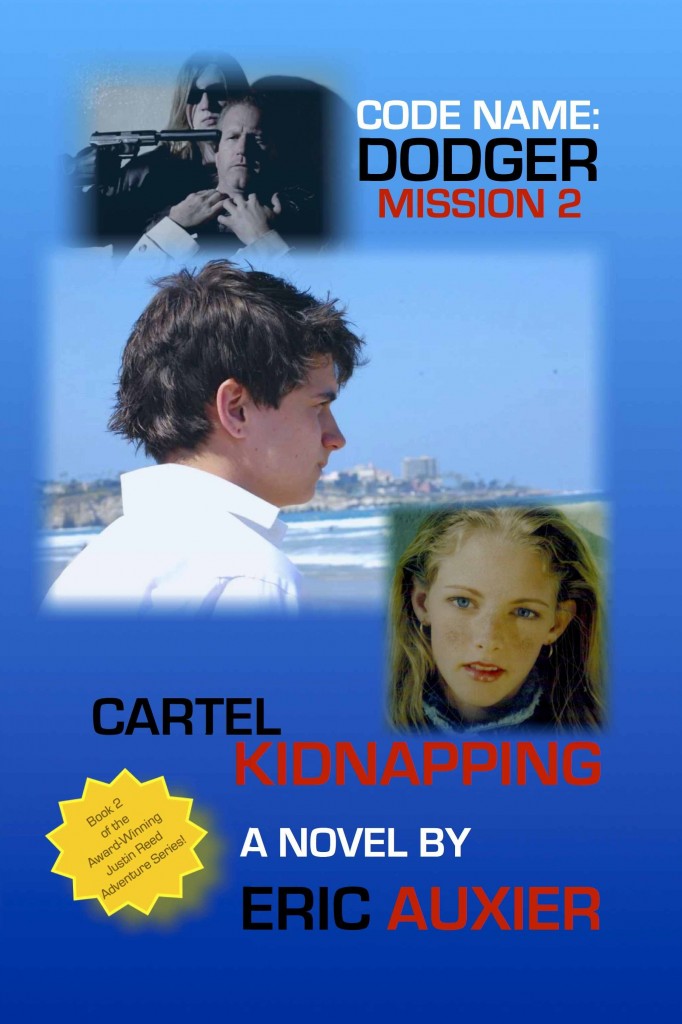 Justin must rely on his old orphan street smarts—and his new CIA training—to track down the key and outwit the Pharaoh, an evil enemy spy.
Code Name:
Dodger

in  Print or eBook
______________________
Mission

2

: Cartel

Kidnapping
"Who is the great CIA Agent, Artful Dodger? Tell me now, and I kill you quick."
CIA Case Officer Bob Cheney is kidnapped, and teen orphan Justin Reed—aka the Artful Dodger—tracks his newly-adoped father to a top secret smuggling base, where he is forced to match wits with the cartel family's brilliant teen prodigy, Luis Ocho. But Luis's stunning sister Kiara is another story. Is she falling for Justin, or is this just another one of Luis's diabolical tricks to lure the "great Agent Dodger" to his demise?
Once again, Justin is forced to rely on his old street smarts—and his new CIA training—to face a ruthless enemy.
Cartel
Kidnapping

in Print or eBook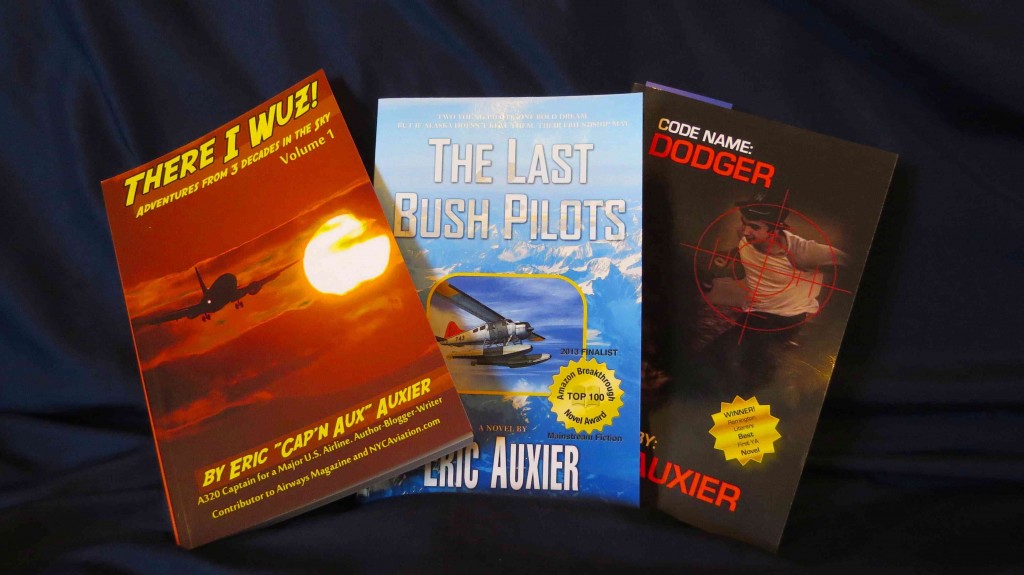 ______________________
And now . . .
Word on the Ramp!
Special 
Christmas

 

Edition

, Volume 2

Direct Link: http://vimeo.com/capnaux/word4

Mentioned in this Video
CONGRATULATIONS TO . . .
!Photos from this Episode's Blogcast!
There's Still Time
to send Morgan a Christmas Card!
Bring our wonderful friend a little Christmas Avgeek Cheer!
Morgan M
PO BOX 16102
Rocky River, OH
44116
USA
Winners of my drawing from our letter writing campaign TBA soon!
Story Links
MERRY CHRISTMAS EVERYONE!
We'll take a small break for the Holidays and meet you back here next year.
Keep in touch with us daily via Twitter and Facebook. Until then,
This is Cap'n Aux . . . signing off!
—  —  —  —
LINED UP & WAITING
Departing 1/2/15
Returning to the Nest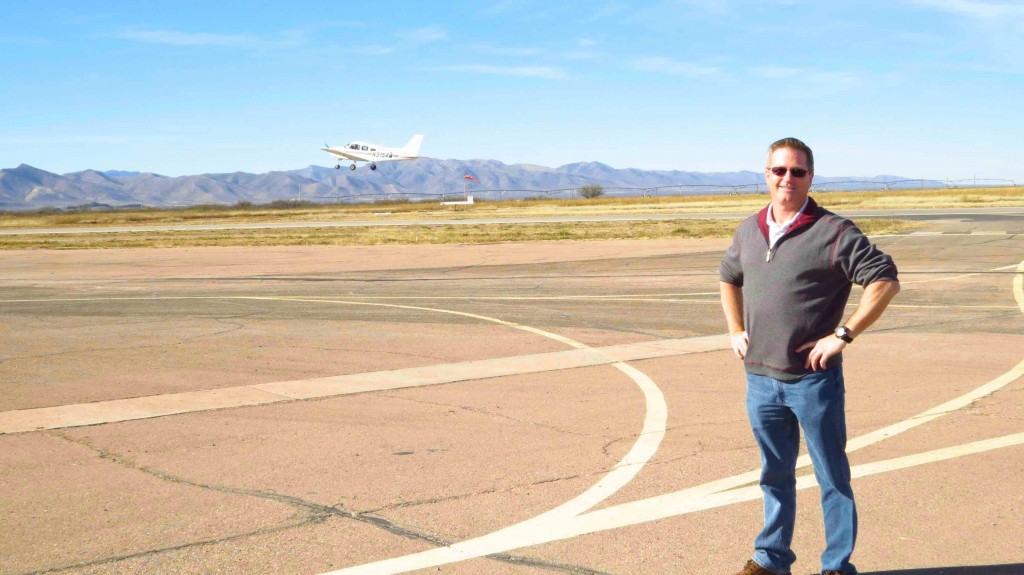 Cap'n Aux visits his old Flight School!