JOIN US!
For a
Pre-Oshkosh Bash

and Book Release Party for
There I Wuz! Adventures From 3 Decades in the Sky Volume 2
I'll be there to chat with you and fellow aviation enthusiasts. I'll be talking about Volume 2, as well as my upcoming novel,
Jihadi

Hijacking

!
We had a blast last year, so don't miss us this year!
Address: 13 West Main St, Shop #6,  Bensenville, IL  60106
Phone: 630-350-7913      Toll Free:  855-252-8864  (855-25AVUNI)
And now . . . 
Ladies and Gentlemen, from the flight blog, it's time for another edition of . . .
WORRRRRD ON THE RAMP!
Our periodic roundup of all cool things aviation!
Episode 15-5: Special Pre-Oshkosh Edition!
In this episode: Pre Oshkosh party in ORD, the CAF restores the lead D-Day plane, Solar Impulse 2, Drone Strikes Airliner, Soaring with Eagles, and more!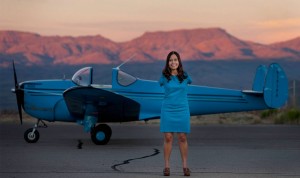 As I mention in the video, Team Aux will be YOUR EYES AND EARS on the ground in Oshkosh—contact me and let me know what personality/event/display/plane you'd like me to visit for you, and we will!
Two Blog Buddies I plan to catch up with:
Jessica Cox, the world's only licensed pilot with no arms, and our venerable hero, Captain Richard de Crespigny!
Is there anyone/anything else on YOUR OSH 15 agenda? And, are YOU going to be there? If so, let's meet up! If I have a signed copy of one of my books available, it's yours!
Video Links
Related Cap'n Aux Links
—  —  —  —
Taxiing for Takeoff

Who's the Cap'n of YOUR Flight?
—  —  —  —
Now Boarding
Oshkosh 2015!
Posts all week through 7/27!