Dance, Smile, Live, Fly!
Folks, we had an incredible Veteran's Day weekend, which literally "kicked off" with a visit to an NFL football game! What's more, it was Veteran's night at the Phoenix Cardinals Stadium, and all night long our current and former heroes in uniform were honored. Bonus feature: ALL players stood for the National Anthem! Dare I say, tears came to my eyes as they unleashed a bald eagle at the end of the anthem, which circled the stadium. See the video below—and bring a hanky!
But, I'm getting ahead of myself. Sorry, just very excited!
What prompted us to go to an NFL football game? Well, more like, "Who." That who is former NFL Linebacker Chris Draft. Now retired, Chris travels the country, seeking out victims and survivors of Lung Cancer. His foundation, TeamDraft.org, seeks to encourage those folks, and help them to lead better lives. What's more, his organization funds meaningful R&D research for cancer's Number One killer. Indeed, 1 in 16 people will be stricken with lung cancer.
Since Bunny is a Lung Cancer survivor, Chris contacted us. We jumped at the chance to meet up with him, spend the day with him and go to the Cards game that night. Nice to have inside connections!
But, enough of that, let's get to that cool video I was talking about!
Dance, Smile, Live, Fly!
Dance, Smile, Live, Fly!
Here's some fun photos from our day. . . .
Dance, Smile, Live, Fly!
As Chris says, 1 in 16 will get Lung Cancer. It's the least-funded, and yet leading cancer killer. By the time it's detected via symptoms, it may be too late.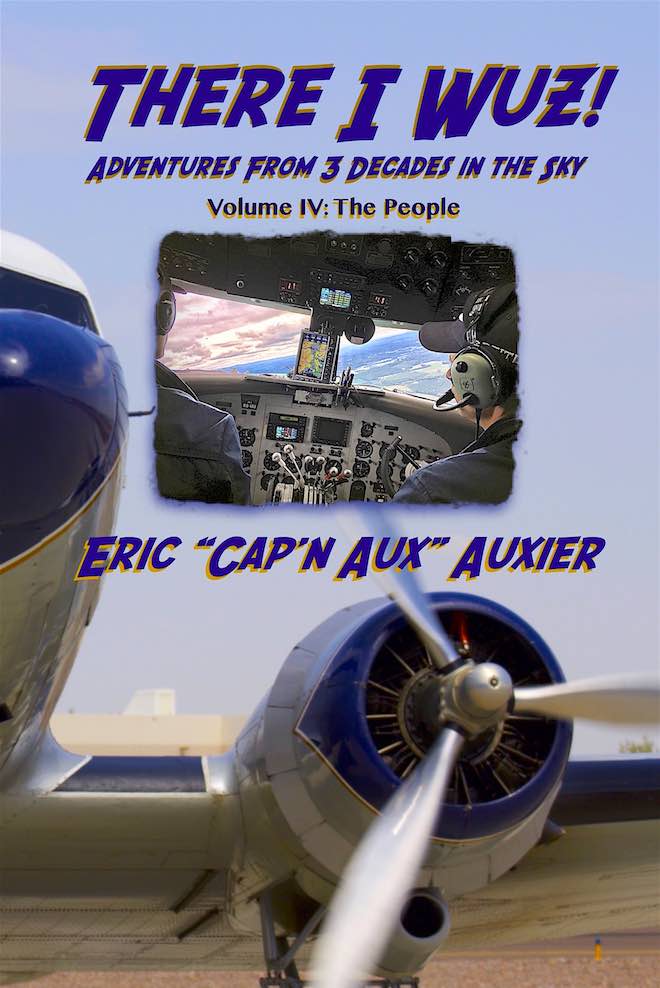 As those who've read There I Wuz! Adventures From 3 Decades in the Sky Volume 4 already know, the book is dedicated to Team Aux Producer Bunny, who by sheer luck had her cancer detected early enough to eradicate. But, don't rely on luck! Ask your doctor if you're high risk, and take the precautions and tests to be sure. Remember, Cancer does NOT discriminate. Both Chris's late wife and Bunny were nonsmokers and in extraordinary shape. (Bunny was training for her second national bodybuilding championship!)
Half of All Author Proceeds from Volume IV
go to TeamDraft.org!
And Finally . . .
JOIN OUR TEAM!
Support Team Aux's Bunny this weekend on her Lung Force Walk for Lung Health!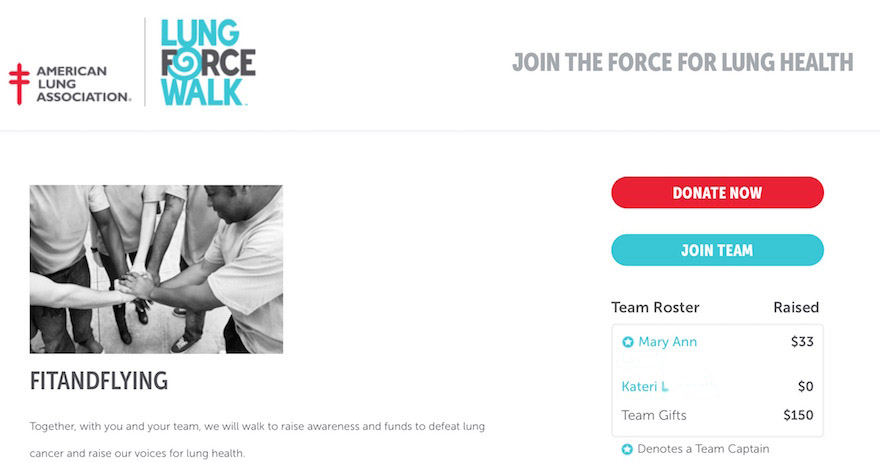 For as little as $5, you can help her raise cancer awareness!
Dance, Smile, Live, Fly!
THIS POST IS DEDICATED TO THE MEMORY OF
LAKEASHA DRAFT
—  —  —
"Dance, smile, live!"
—Lakeasha Rutledge Draft
1973-2011
—  —  —
Related Links