WotR Video: Back to the #Aviation Future!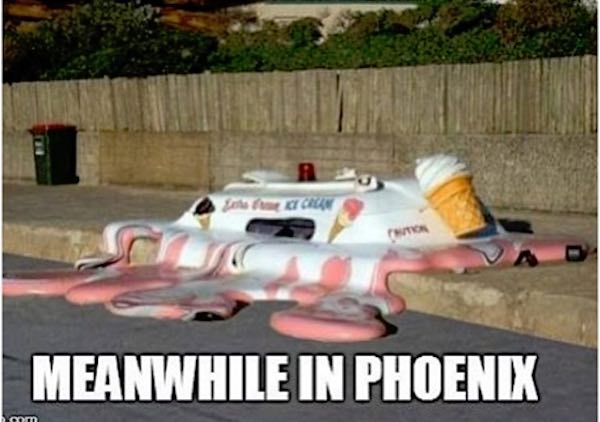 Folks, it's been a long, hot, scorching summer here in PHX, my home town. But, there's light at the end of the tunnel. While August in PHX brings cooler temps via the thermometer's measure, Phoenicians, and melting visitors, consider it our hottest month. For, August brings with it what locals call the "Monsoon Season." The temps may be lowering, but the dew point, a measure of moisture, skyrockets.
What does it feel like? It feels like being a Lannister soldier in my favorite scene from last week's episode of Game of Thrones . . .
Our standard phrase, "But it's a dry heat" does not apply to August, as we all get slowly basted and roasted. What's more, thunderstorms develop daily in the mountains to the east, and often move over the Valley of the Sun, increasing the heat index mugginess, often resulting in haboobs (dust storms) . . .
But also bringing precious drops of rain to the parched land.
Even better, Phoenicians know that, if we endure the month of August, we will be rewarded with 9 months of heavenly weather (& top down driving in the AuxMobile,) and bragging rights to our sunny and 70° days while our cousins are digging out of their wintertime blizzards. As we say here in Phoenix, "You don't have to shovel heat!"
WotR Video: Back to the #Aviation Future!
To celebrate—and because we're long overdue for it, Behold, our next edition of . . . .
WORRRRRD ON THE RRRAMP!
Our periodic roundup of
All Cool Things Aviation
Submitted by, and Featuring, YOU!
In this issue: Trump's ATC privatization plan meets severe turbulence; aviationists rejoice over the pending US total eclipse; a Dead Caribou lands in Deadhorse, AK; NASA releases trove of historical videos; a restored DC-3 poised to make history; secret WWII aviation plans discovered; an Airman's glory, a 4-year old First Officer's charm, and much, much more!
WotR Video: Back to the #Aviation Future!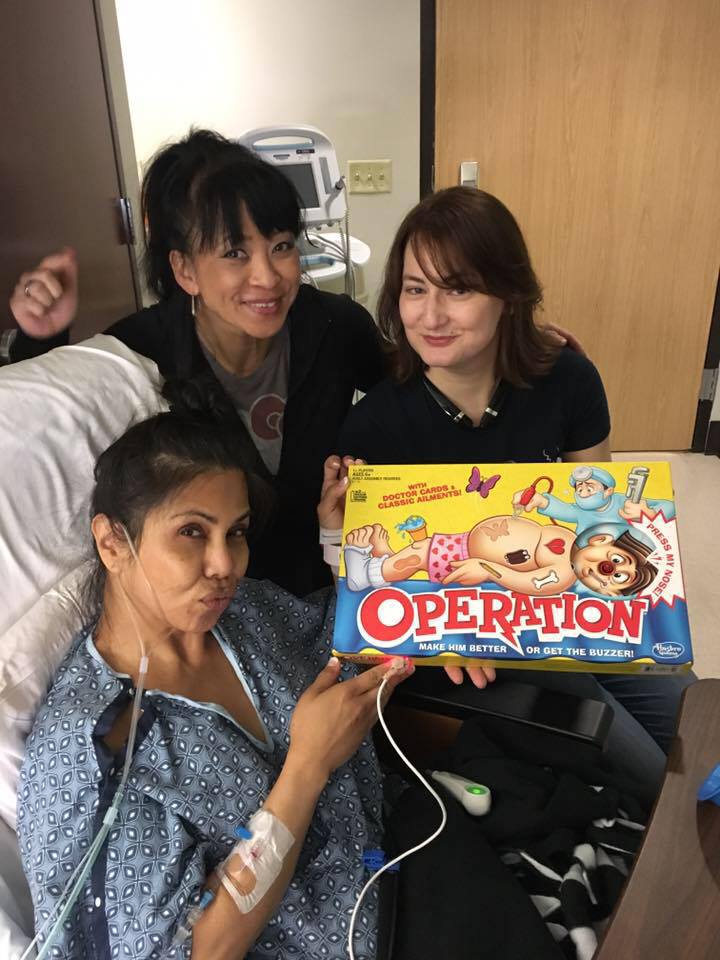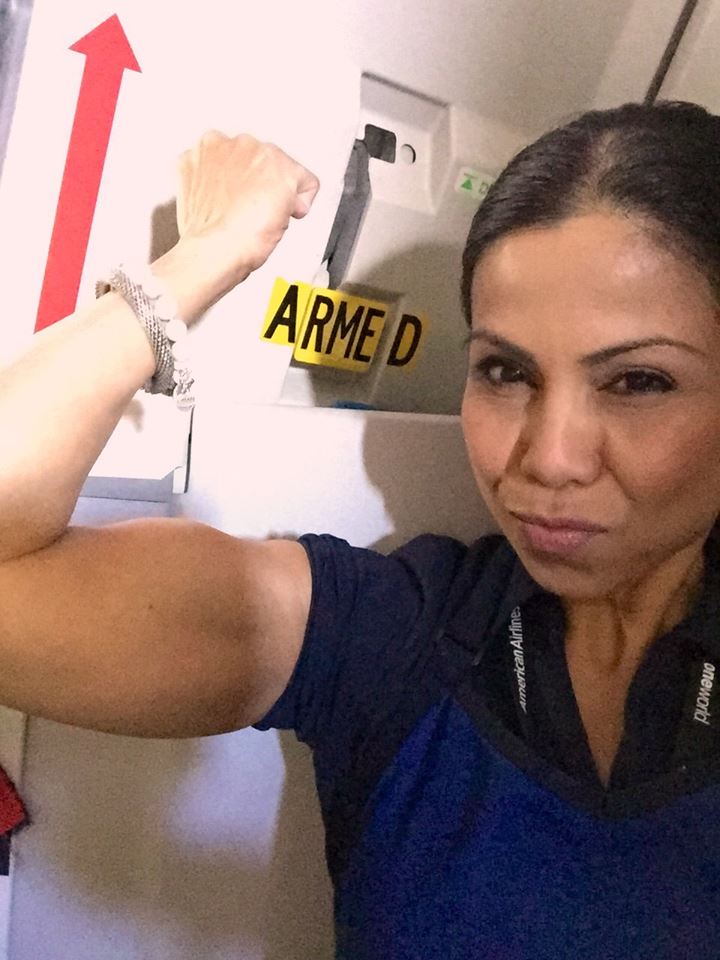 As mentioned in the video, here at Team Aux HQ, we've been battling cancer. Flight Attendant, competitive bodybuilder and Team Aux Producer and Cap'n Aux's gal Bunny Laverty has undergone surgery, is wrapping up chemotherapy, and will begin radiation treatment soon.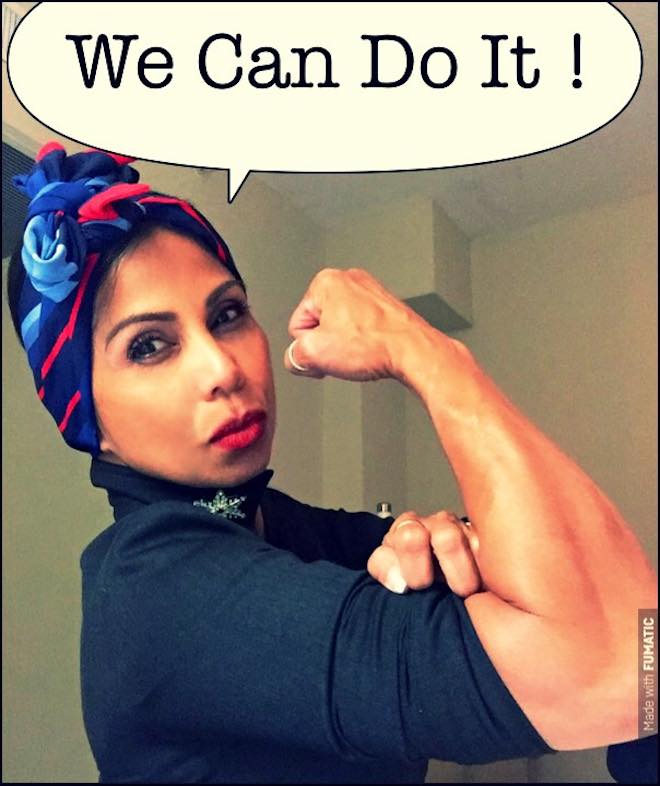 We believe that she has KICKED CANCER'S ARSE, but we request that you join us in the fight, by keeping her in your prayers and/or sending us positive vibes! With you, we know "We Can Do It!"
Coincidentally, Vicious Attack Cat Tarzan is undergoing thyroid radiation treatment as well. The prognosis looks good, as the vet has announced two nodules, both benign, which should fully restore Team Aux's Minister of Security to full health.
Sadly, of course, not all who face cancer are so fortunate. We ask that you also keep in your prayers our personal friend Captain Tony Anger and his family, with their recent loss of Tony's son-in-law, Tony Aquilina, to a particularly aggressive form of cancer.
THIS BROADCAST AND POST IS DEDICATED TO THE LOVING MEMORY OF
TONY AQUILINA
LINKS From This Broadcast
Related Cap'n Aux Links
Word on the Ramp Videos vimeo.com/album/3162370
All Videos on Vimeo vimeo.com/capnaux/videos