The Making of a European Airline Pilot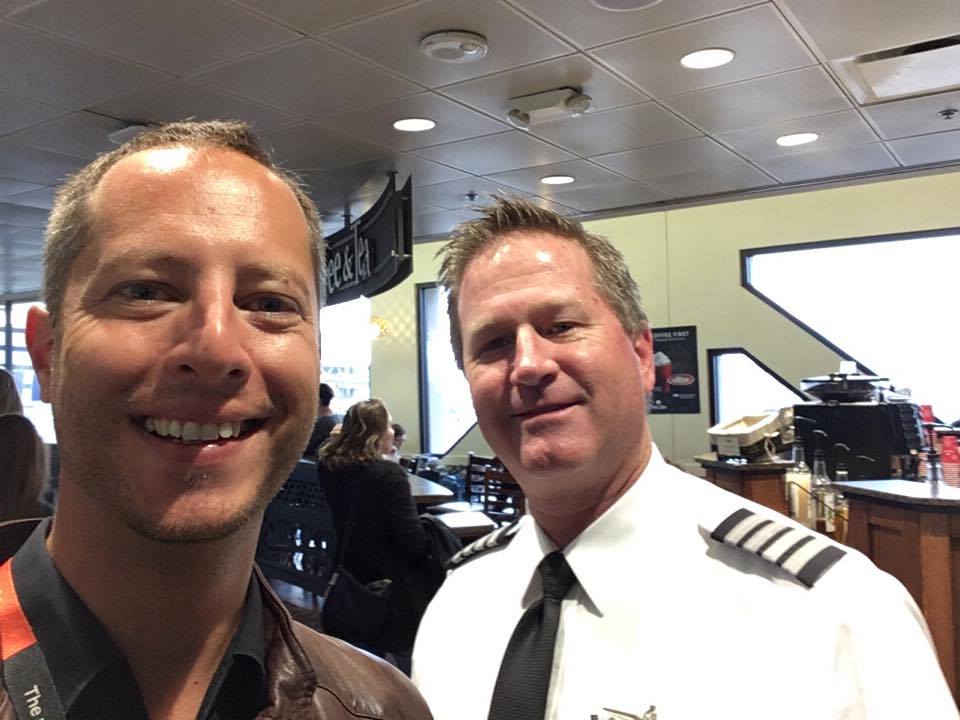 Folks, I hope you enjoyed Part 1 of Cap'n Raph's adventures, as he crisscrossed the U.S. with Yours Truly. Now, in Part 2, we get to learn just how Raph became a Captain at his airline in Europe. As you'll see, Raph's tale begins like many a pilot . . . but then takes a decidedly "European turn." Yes, the European pilot system is a bit different from the U.S.
---
But First . . .
It's Home For
Christmas

!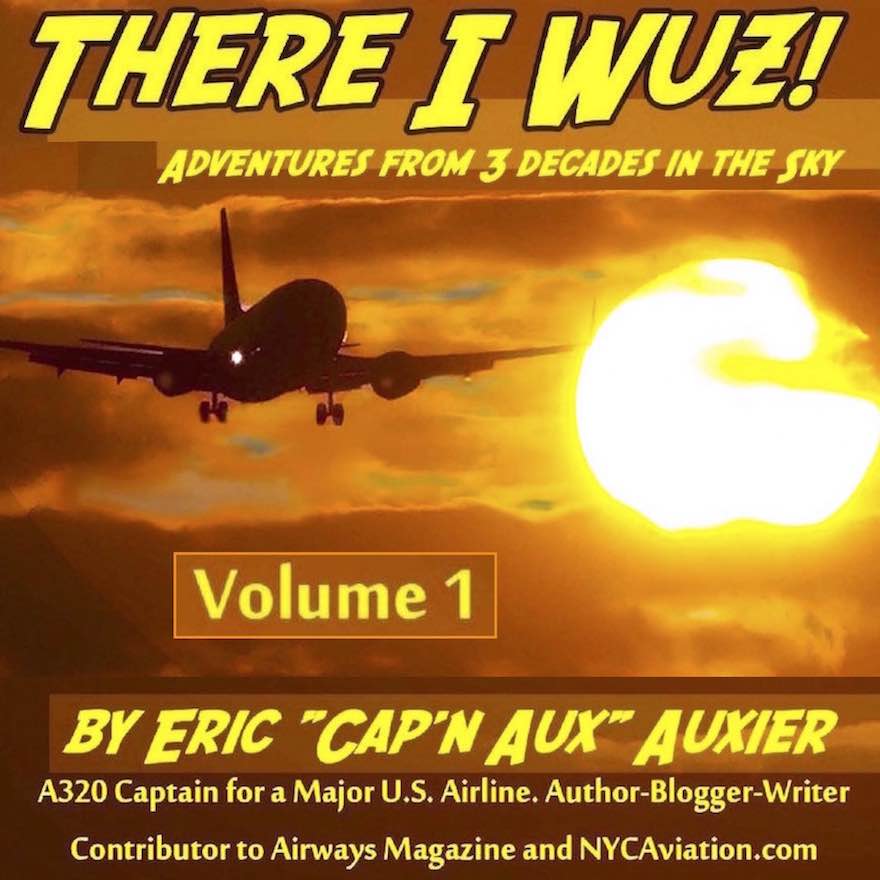 You've been asking me for it, and I've been promising.
Well, here it is—hot off the press!
There I Wuz! Adventures From 3 Decades in the Sky—Volume 1
is NOW available on Audiobook!
This completes the There I Wuz! series on Audiobook, which joins The Last Bush Pilots for your listening pleasure!
Click HERE for Links to ALL Audiobooks!
And, for all your stocking stuffing needs . . .
For those hard-to-shop-for aviation and literary aficionados, ALL my books are available in both print and ebook at Max discount through the end of the year!
And remember, half of all author proceeds go to orphan charities (flyingkites.org and kinshipunited.org), so join me in bringing a smile to a young one's face!
---
Take it Away, Cap'n Raph!
The Making of a European Airline Pilot
by Cap'n Raph
Most people would consider it crazy to be a full time Airline Captain and still watch planes like a small kid does. I am one of those guys, looking at airplanes like a kid, through an adult's perspective, and, still, live a happy life!
How did it all start? Well, at around the age of 12, the aviation bug bit me. Since then, I have been pursuing that dream of being a pilot. High school and University done,  here I was, ready for my main goal, to be an Airline Pilot for Swissair!
That wasn't counting on 9/11.
Swissair went bankrupt, and that basically switched my dream to a nightmare. To reassure myself, I wasn't the only one in the same basket.
I was ready to be an Airline Pilot for Swissair! That wasn't counting on 9/11.
In order to train, I went to an integrated pilot school still owned by a Swiss Airline called Crossair. That Airline is now called SWISS and has since then been bought by Lufthansa, but retains the brand name SWISS. I received all my ratings: CPL (Commercial Pilot License) with frozen ATPL (Airline Transport Pilot License), a multi engine rating, plus MCC (Multi Crew Concept) training on an A320 sim. However, with my, ahem, "large" experience of a mere 250 hours . . . . you bet, getting a job post 9/11 was not the easiest task.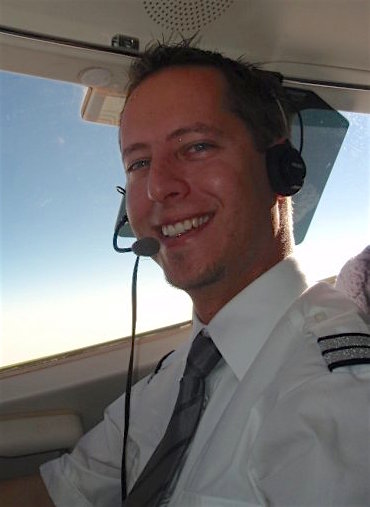 To kill time and earn money, I was lucky enough to be hired at an ATC center that required qualified pilots to play the pilot role for Air Traffic Controller under simulator training. First of all, that was really fun and kept me in the loop, and second, I was able to gain insight on what ATC really is. That gave me the idea to actually try the selection for ATCO training and, you guessed it, I passed! Now the dilemma, should I go on and be on the other side of the screen, or shall I press on and still send my résumés across the World like I was doing, and be without anything serious job offers, even after having sent more than 200 résumés? I chose the first: forget being a pilot, and let's talk to them instead.
Training as an Air Traffic Controller Officer is pretty hard, a lot of memory items, a huge load of procedures and also a certain sense of spatial orientation to develop because you weren't born with it. Later, that "Situational Awareness" bonus was the key to the rest of my flying career.
Directing blips on a radar screen made me sick. So, I came back to my first love—flying!
So, back in 2004, I started the ATCO training school in Zurich, Switzerland . . . and 3 years later, I quit.
Why? Well, too long to explain, really, but you can imagine, so many years dreaming about flying airplanes and being "stuck" behind the screen directing blips to line up for approach made me sick.
So, I was up for another career change, and ready to come back to my first love!
The Making of a European Airline Pilot
Career Change
Lucky as I am, I moved to a new flat where one of my neighbors was an active Global Express Pilot and a former TAG Aviation Chief Pilot. TAG Aviation is a business jet company based in GVA (Geneva Switzerland), and very well known. How convenient! I knocked on his door and explained my case. He told me they were looking for two inexperienced First Officers, one on a Learjet 60 and the other one on a Falcon 2000. I got the right seat on the LR60, and boy that was fun! They later explained I was chosen despite my lack of flying hours because they thought as an ex-ATCO, my Situational Awareness would help me compensate for my low experience. They probably also thought I'd be able to negotiate shortcuts on the approach frequency in Geneva!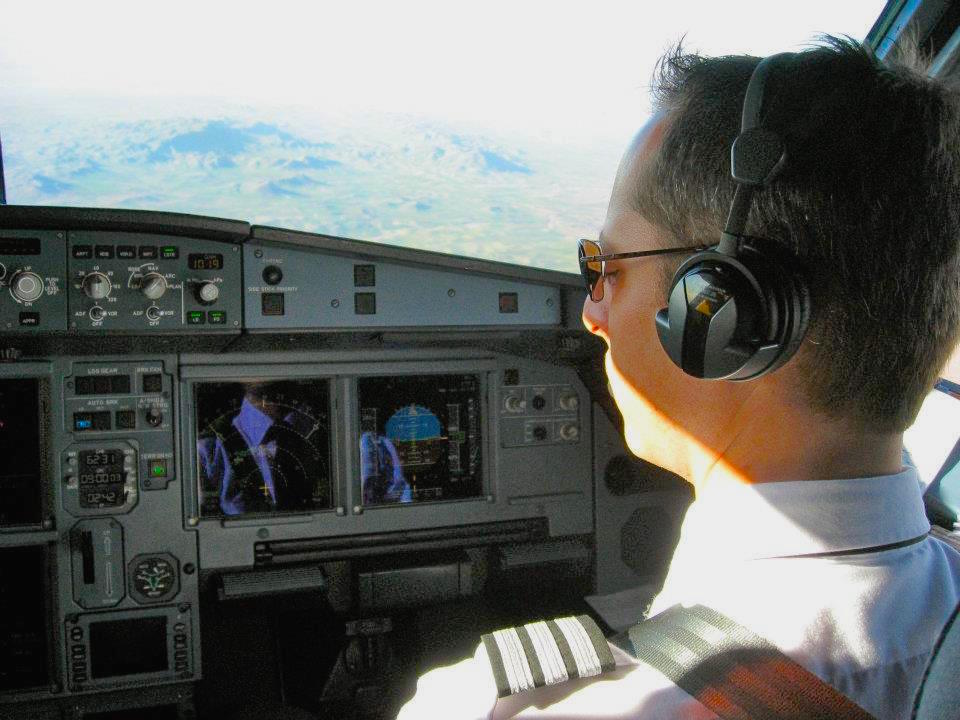 I spent three years flying across Europe, and even went to Dubai once. Our company required a check once every 6 months in the sim, and that was either in Atlanta or Tucson, at Flight Safety International.
Airlines wanted rated pilots with hours on type, or brand new pilots with no experience.
That was also a great opportunity to spend a week in the US of America and have fun between classroom and simulator training. But, life as a corporate pilot isn't the greatest, away when you aren't supposed to be, on call 24/7, well…no life! Therefore, I needed to try the Airlines again and at that time in 2009, only a few were hiring but their conditions weren't great. Most of them wanted either rated pilots with hours on type, or brand new ab initio pilots with no experience, to be able to train them to their SOP (Standard Operating Procedures). Corporate pilots were not really on top of their wish list, except for one. . .
The Making of a European Airline Pilot
Enter easyJet
EasyJet is a UK Airline that has two bases in Switzerland. With over 250 aircraft all over Europe and 26 in a specific Swiss AOC, we fly to more than 70 destinations from Geneva, my base. When I had enough hours, I applied. They requested 500 multi crew hours factorized, meaning my previous LR60 was counted at 80%, but my multi and single engine piston at…30%. I had enough to be considered at the end of 2009. Selection consisted of 2 days of tests and interviews, including a sim check on the A320—an airplane I had, of course, never flown, except in the simulator for my MCC (Multi Crew Concept) training back in 2003.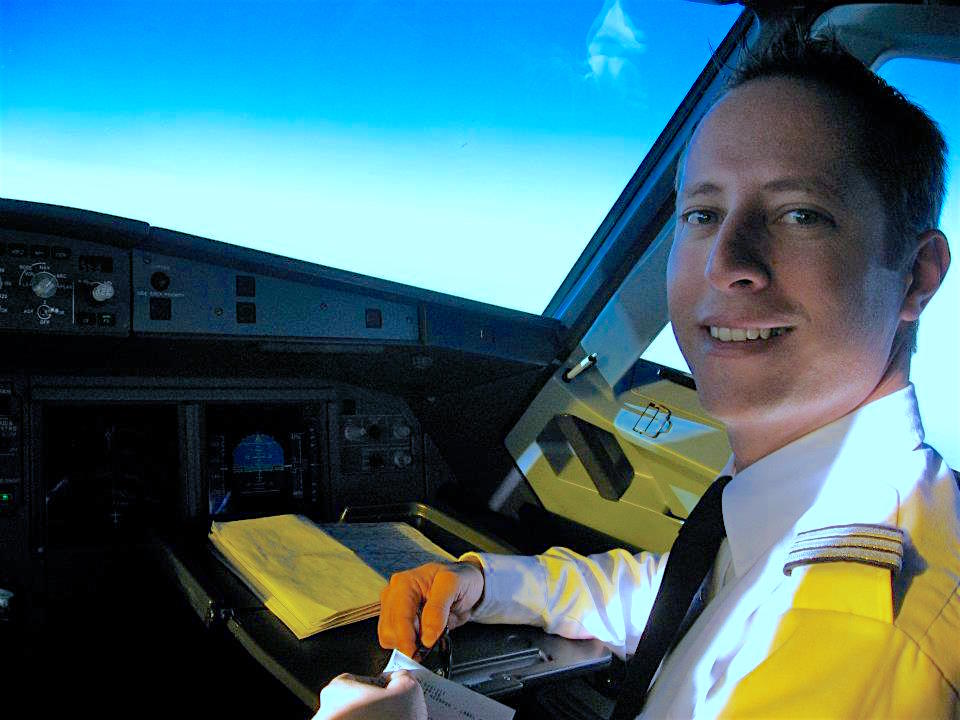 Despite the stress level of the selection, that sim check was absolutely fun! Having gone missed approach on my first raw data flown ILS without flight directors and no autothrust (never say auto throttles on an A320!) was probably why I got hired, showing them I was able to decide to do something, especially when outside the required parameters. It also gave me an extra 8 minutes of sim time!
Lucky once again, I started in May 2010 at one of the leading European low-cost carriers. I trained on the A320 series, and while bonded for 5 years for the rating, didn't have to cash out the money myself. A real threat, considering most airlines at that time on this side of the pond were furloughing a lot of pilots again after the 2008 economic crisis. I also upgraded after only four years and a total of 3300 hours, of which about 2500 was on the Airbus.
The Making of a European Airline Pilot
Captain Upgrade, Euro-style
Seniority is important at most airlines. However, contrary to US airlines, you can be relatively junior and still go for the upgrade. Before you are allowed to do so, you go through a strict selection again, consisting of two technical interviews, one company oriented interview, and some line flights with Training Captains who will assess you. Finally, you take a simulator check, where you have to show leadership and decision making capabilities, all flown from the left seat for the first time.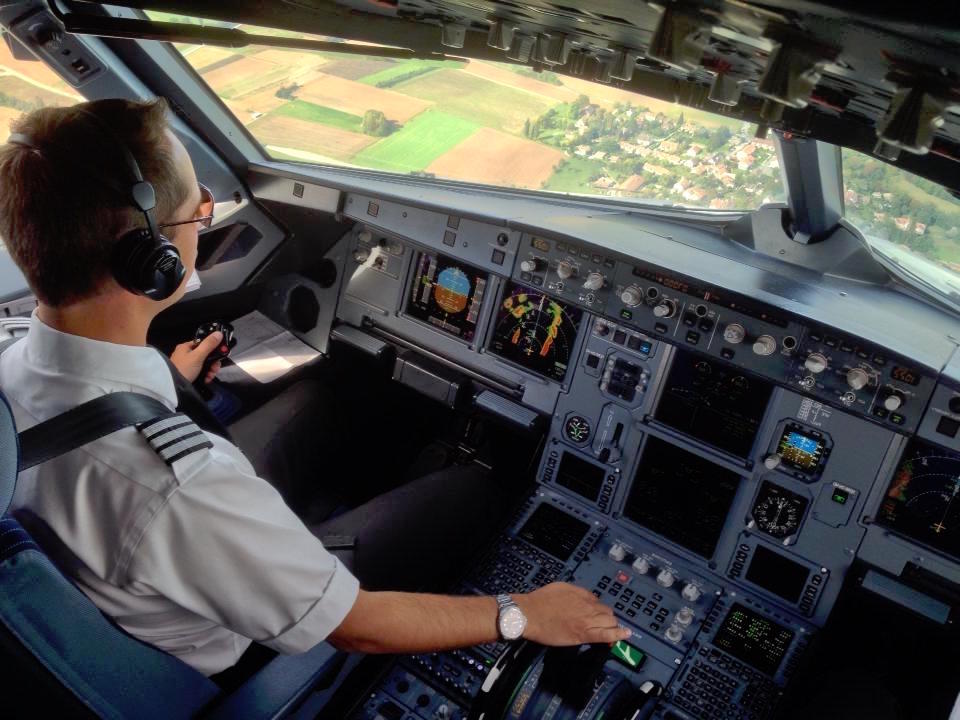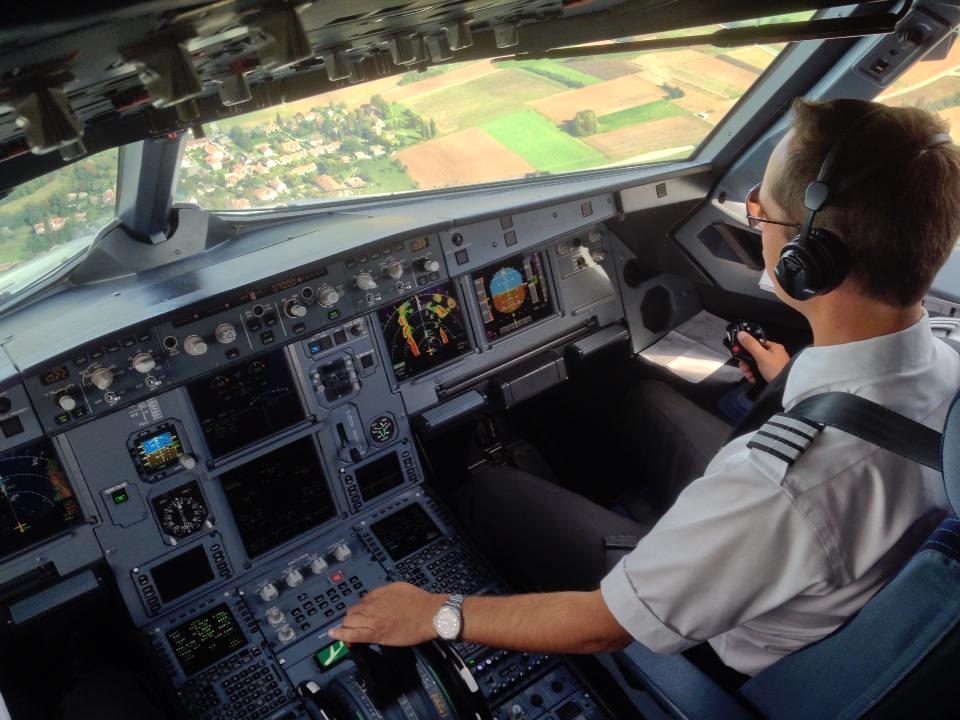 Flying the sim from the Left seat for the first time might sound like the least of problems; however almost everything is inverted. As an FO, you're used to setting thrust with your left hand and jockeying the side stick with the right hand; now, when you move to the Left seat, it's all reversed!. When you do a go around, for example, your "brain logic" winds up telling you to push down on the stick and pull the thrust back to idle!
So, Yes, a Junior Captain at 34 years old! But, my passion for everything that flies has never faded. Actually, the more I have advanced in my career, the more interested I became to diversify, and look for other fun stuff to do while living my passion!
—Cap'n Raph
The Making of a European Airline Pilot
Thanks again, Raph, for another great guest post! Things are obviously so much different in Europe, but a pilot still needs the same elements: timing, luck, and hard work!
Congratulations on a stellar career!
—Cap'n Aux
Livin' the Dream: The Breitling DC-3 Gig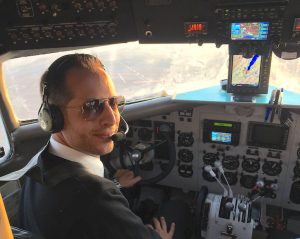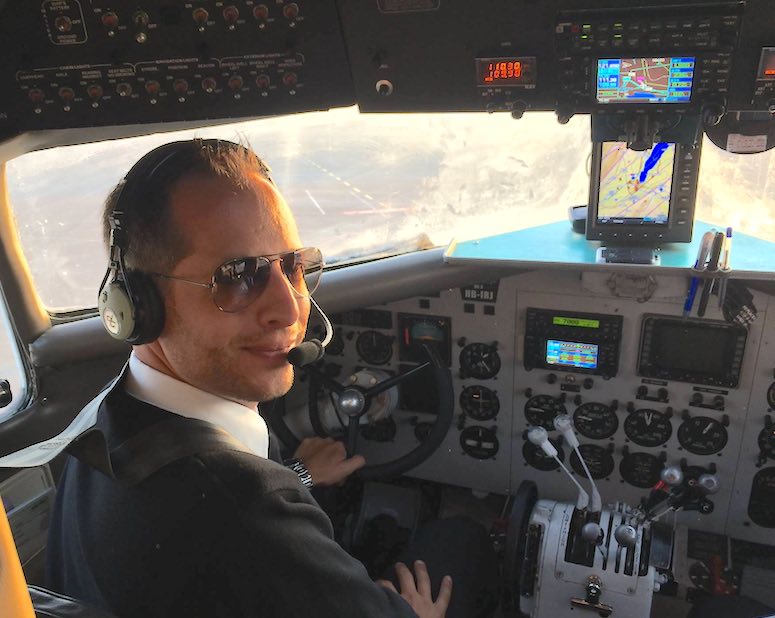 Raph has taken on a side hobby, flying a fully-restored DC-3 for Breitling Watch!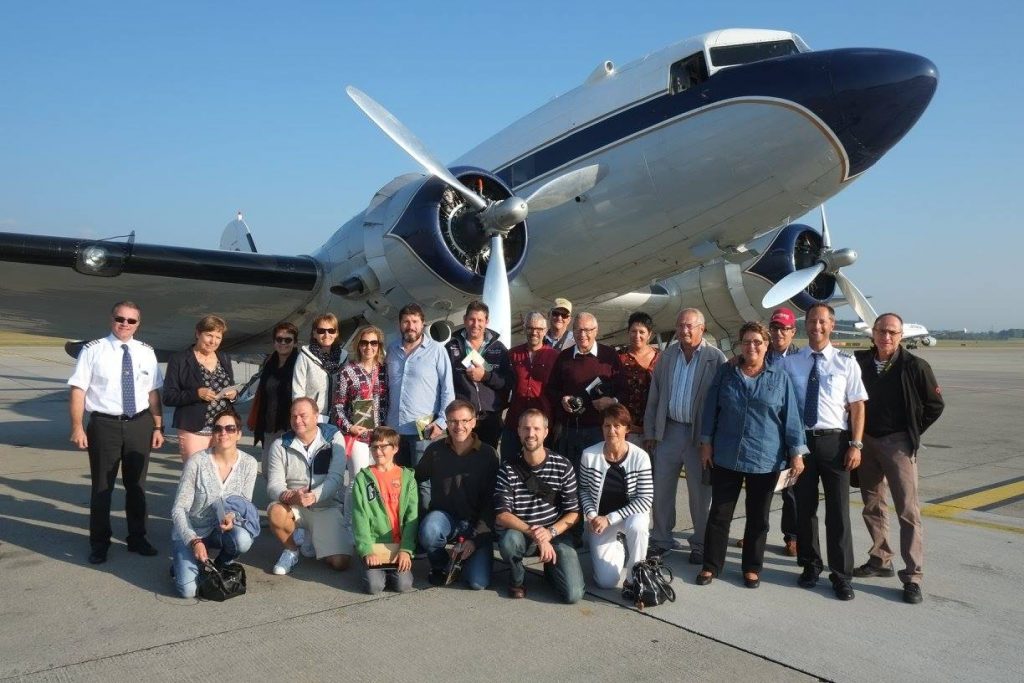 Breitling has just announced a world tour in the  vintage DC-3, departing from Switzerland in 2017, and Raph will be one of the Captains onboard!
  He will be keeping us posted with regular updates of tales from around the globe throughout his journey!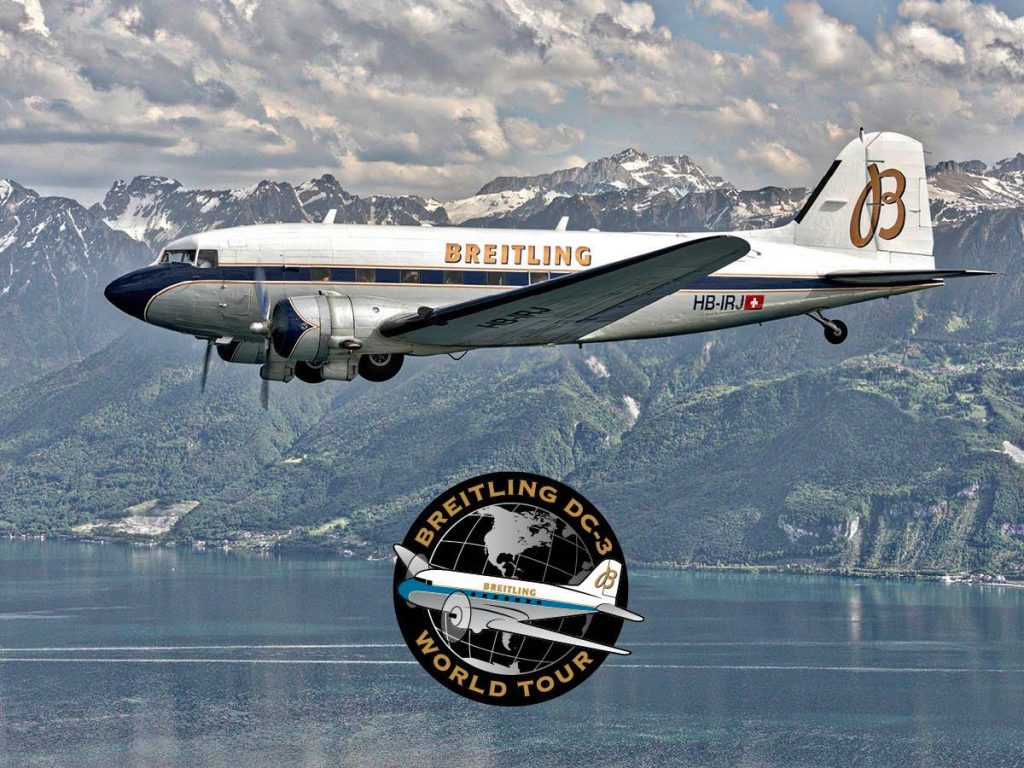 Yes, our Cap'n is truly "living the Dream—Euro style!
Check out the Breitling tour Facebook page:
https://www.facebook.com/search/top/?q=Breitling%20DC-3%20World%20Tour
---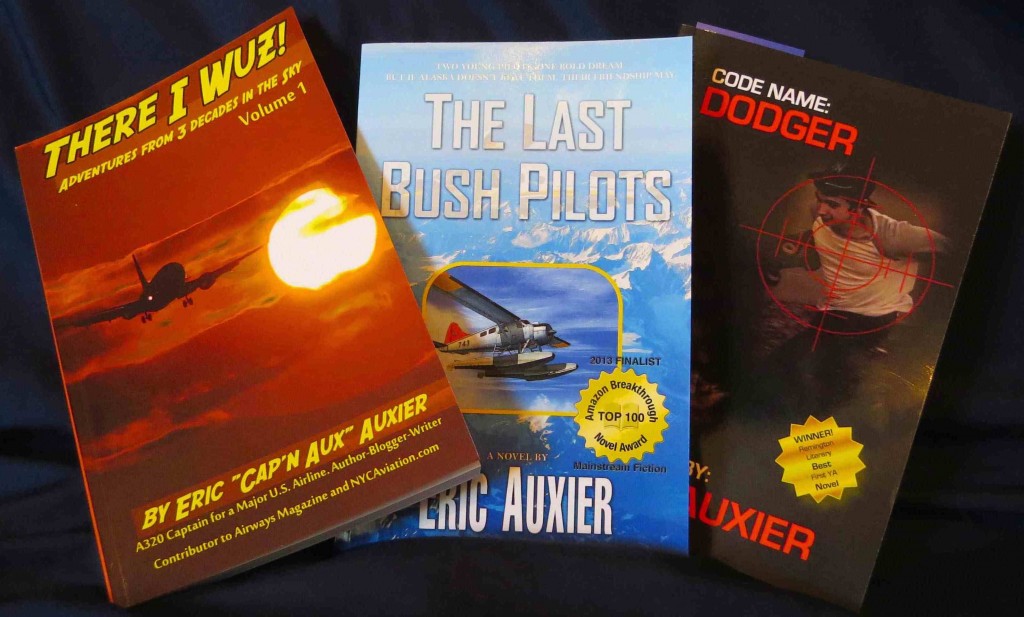 And, remember, as you frantically brave the malls during pre-Christmas crunch time, let your computer do the shopping at amazon.com/author/ericauxier! And, why not treat YOURSELF to a literary aviation gem or two while your'e at it? You deserve it!
This is Cap'n Aux . . .
Signing off!
—  —  —  —
Related Cap'n Aux Links
—  —  —  —
SHORT FINAL
Landing Next Week
WORRRRD ON THE RRAMP!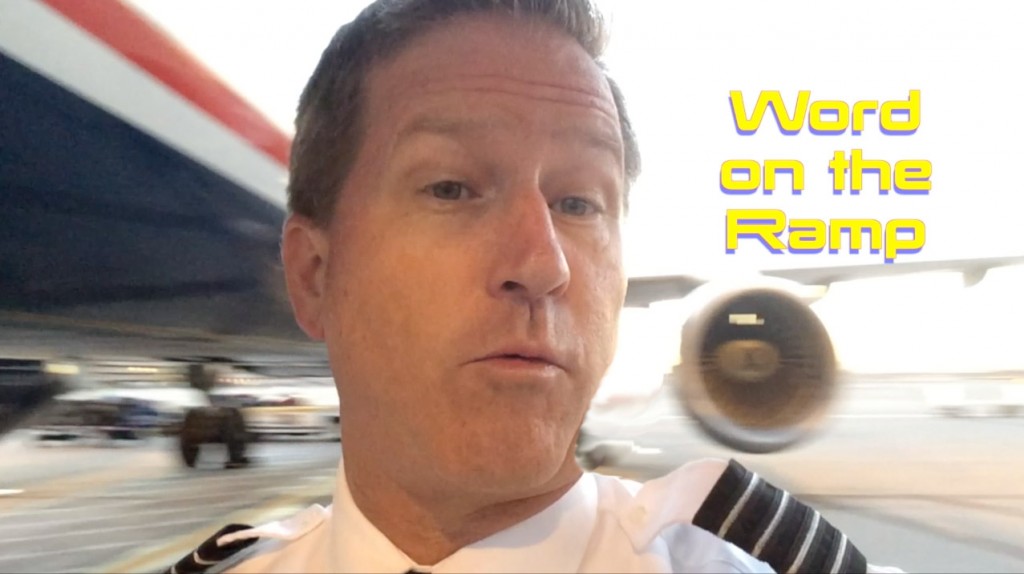 Our Periodic

Video

Roundup of All Cool Things Aviation!
Special Christmas Edition!