IT'S OUT!!!
THERE I WUZ! ADVENTURES FROM 3 DECADES IN THE SKY
VOLUME 3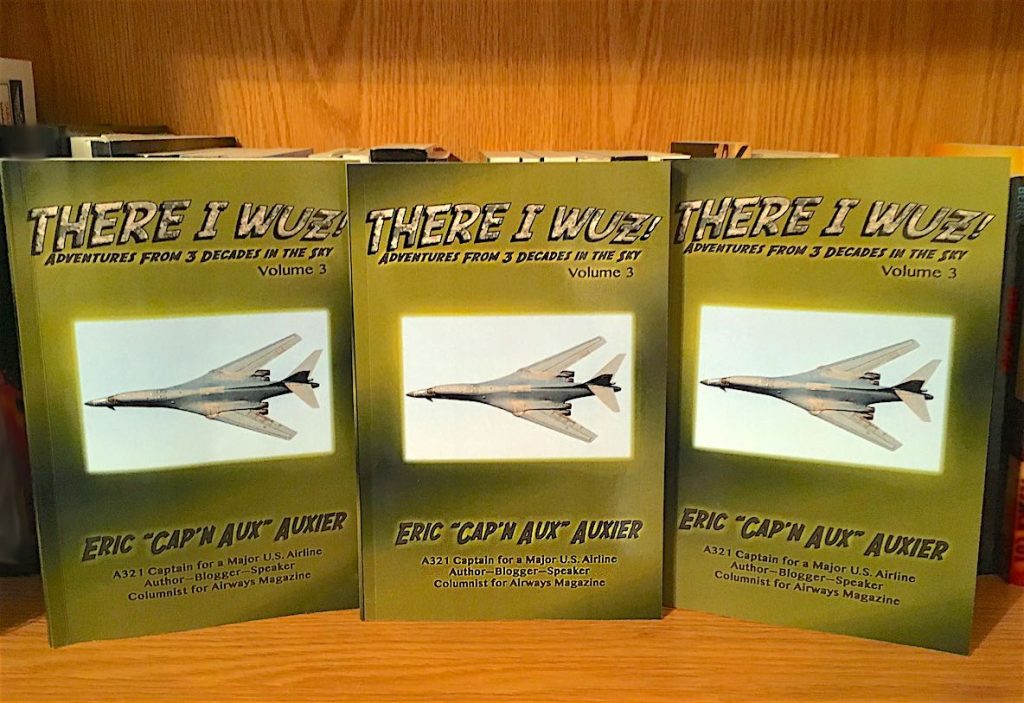 MORE . . .
—Aeronautical Adventures
—Inflight Emergencies 
—Tough Lessons
—Stories behind the stories
—Guest Stories
—Love, Laughs and Tears in the Sky
—Surprises!
In this Military-themed volume, I take a backseat to some top gunners of today and yesteryear . . .


"My wingman and I go to work, targeting and shooting the bandits as they seem to belt feed off the airfield."
—Airborne Assassins by Major Rob Burgon, F-22 Raptor Pilot
"We continued to plummet, like two eagles with claws locked in a death spiral."
—Phantom Phlashback by LCDR Leland Shanle, former F4-Phantom Pilot
"The crash closed the airport. Now the Air Traffic Controllers had to do something with their line of inbounds; you can't tell airplanes to just pull off to the side of the road."
—Donuts for Fisk by "Airplanista" Dan Pimentel
..
PREORDER NOW!
For the special pre-release of $3.99, and  automatic delivery to your kindle or e-reader on the release date—June 18! By the way, those enrolled in Kindle Unlimited can read this and all of my books for FREE! Volume 3 will also release in print on the publication date as well, at a special initial offer of $7.99!
"I freaking love this series!"
—Steve Thorne, pilot-videographer, flightchops.com
"Volume 3 is Auxier's best yet. An entertaining peek at the highlights, and sometimes lowlights, of military and commercial pilots who've been-there-done-that."
—Ron Rapp, professional pilot-writer, rapp.org
"Captain Eric Auxier is not just a pilot, he is an aviation author, ambassador and legend. Not just one of the rare breed of expert aviators who flies the big jets, but one who opens the bullet-proof cockpit door and welcomes us into the most technically-advanced, risk-laden, yet safest profession."
—Captain Richard de Crespigny, author, QF32
In addition, watch for special discounts on

Volumes 1 and 2

, coming soon!
---
ROBOT IS MY CO-PILOT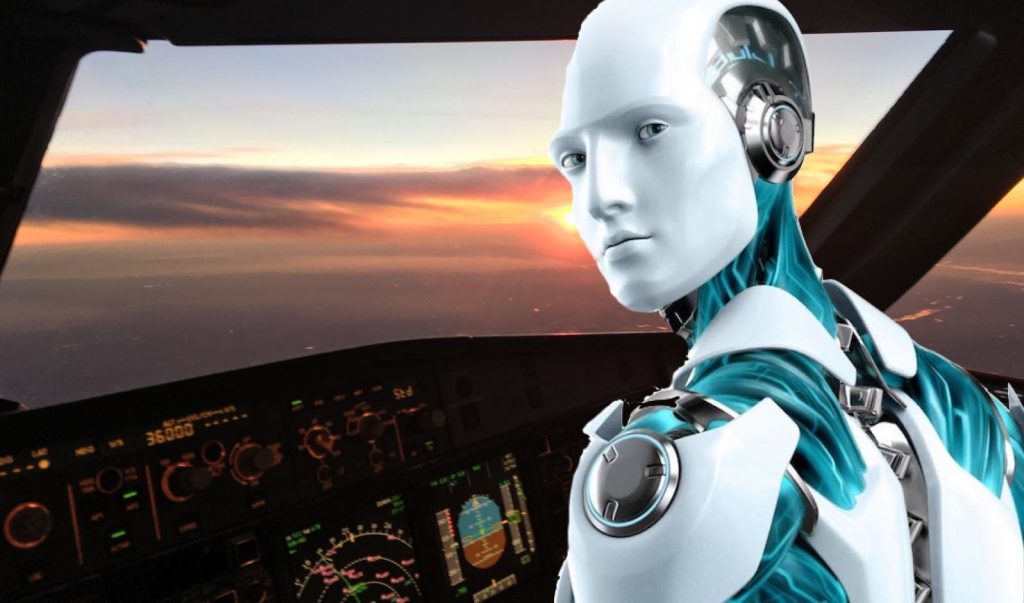 Ever since it was discovered that last year's Germanwings 9525's tragedy was caused by a suicidal copilot, some have questioned: Do we still need to put our lives in the hands of human pilots? Hasn't technology advanced to the point where they are an unnecessary hazard in the sky? Shouldn't we be striving to make our cockpits human-free—and thus human-error-free?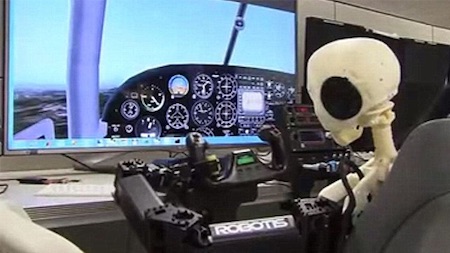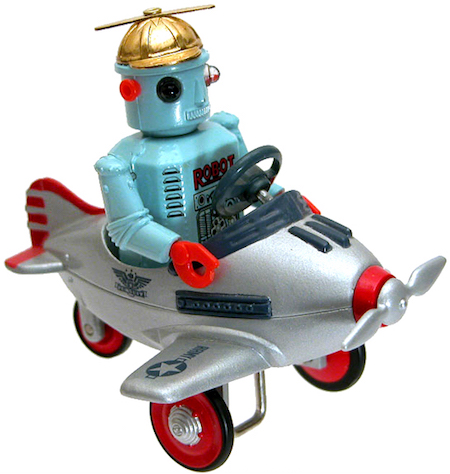 Conversely, since the classic 1920 Czech play "R.U.R." ("Rossom's Universal Robots") coined the term, "Robot"—and warned of their double-edged threat—man has also had a healthy skepticism of technology. From Clarke and Kubric's homicidal HAL 9000 computer in 2001: A Space Odyssey to Star Trek's Borg, we've thoroughly explored the theme of technology run amok. So, when we hear of projects which aim to man cockpits with robots in lieu of men and women, most of us share a collective hesitance.
  But is that hesitance founded on fact, or pop fiction?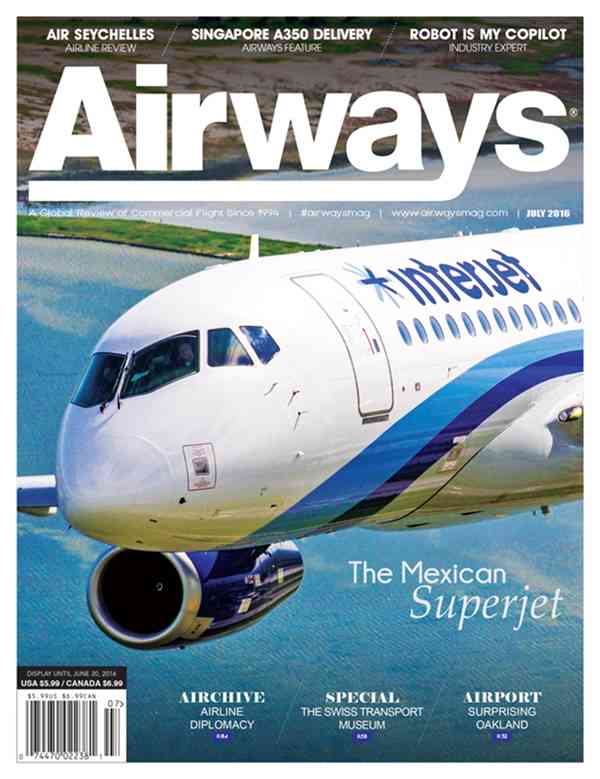 These two opposing viewpoints have collided, and we are now faced with a serious dilemma. Is supplanting the pilots with automation truly the safest answer?
  I address this very issue in my Op Ed, Robot is My Copilot: What Could Go Wrong?—click! Go Wrong?, in Airways Magazine July 2016 issue, now hitting stands worldwide!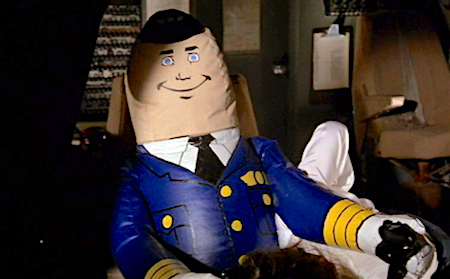 OTTO: The only "robot co-pilot" I'll ever trust!
If you're not already a subscriber, you can grab a copy at your local bookstore. 

Air

ways magazine is available in over 60 countries.
What are you doing, Dave? Get down to the bookstore and buy that copy!