GONNA BE THERE?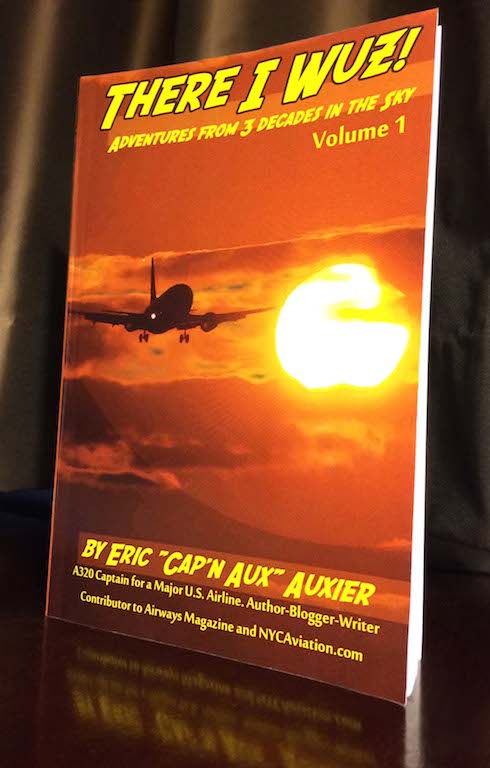 This Saturday, July 26, I will be hosting a
BOOK LAUNCH PARTY and SIGNING for
(https://www.createspace.com/4758123)
at ORD (Chicago O'Hare)'s TOTES AWESOME Aviation store,
AVIATION UNIVERSE!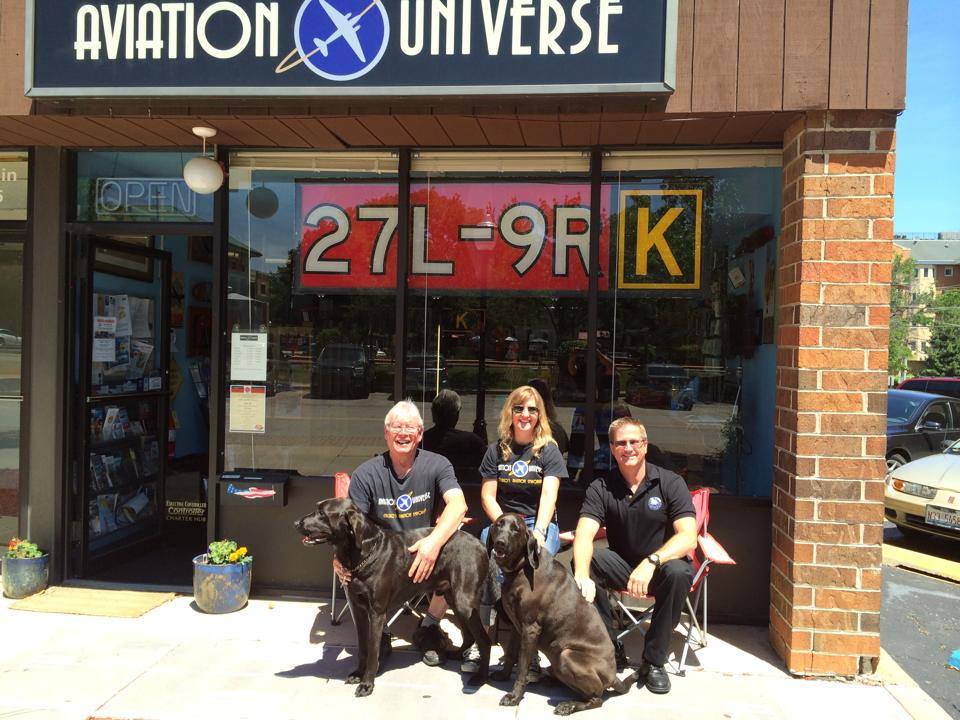 Join me, along with owners Lora, Richard, and their faithful labs Wilbur and Orville!
I'll be sharing with you some of my special "There I Wuz!" adventures from my 35 years in the sky!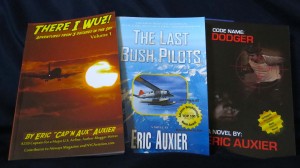 DOOR PRIZE: Signed copies of all three books!
DON'T MISS IT!!!
12pm Saturday, July 26th, at
AVIATION UNIVERSE
13 W. Main St., Shop #6
Bensenville, IL  60106
Phone: 630-350-7913
Toll Free: 855-252-8864
The next evening, I have been invited to join hosts Al and Marc of simpleflight.net for a
2-HOUR LIVE BROADCAST of Simple Flight Radio!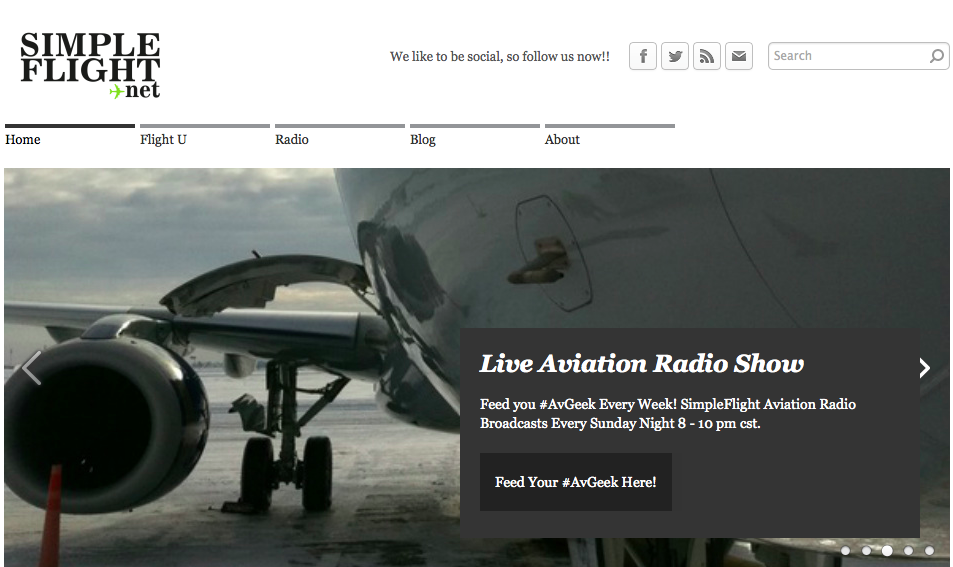 So tune in Sunday evening, July 27th 8-10pm CST, to

Al, Marc and I will be BROADCASTING
LIVE ON LOCATION
at the KICKOFF of . . .

Yep, that's a BIG AFFIRMATIVE!
For the first time EVER, I am attending the undisputed world champion of aviation celebrations:
EAA's AirVenture, at OSHKOSH, by gosh!
Link to the event: https://www.eaa.org/en/airventure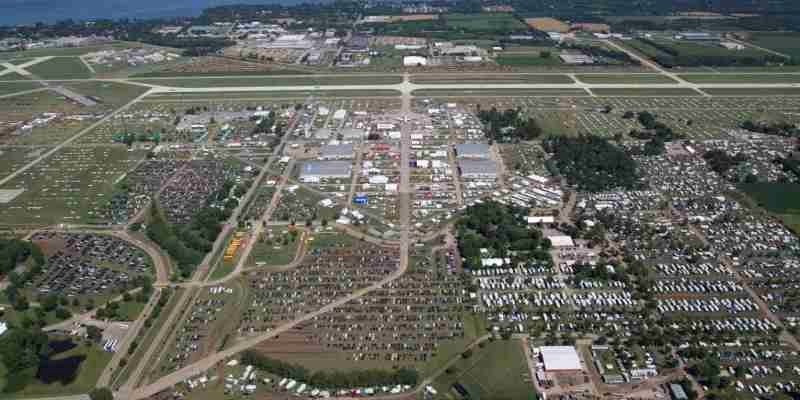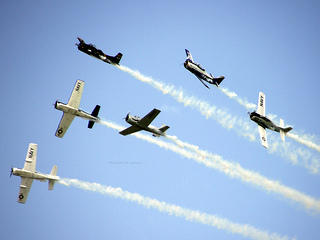 The entire week will be filled with a never-ending potpourri of aviation delectables, including:
—Daily—and nightly—air shows
—Static displays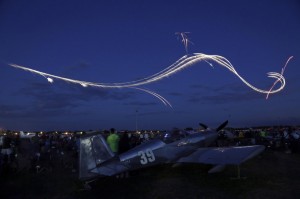 —Historical flybys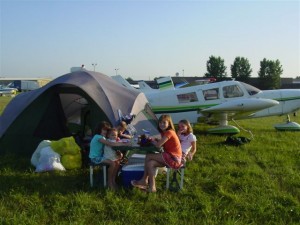 —Best of all: MEETING OTHER PILOTS!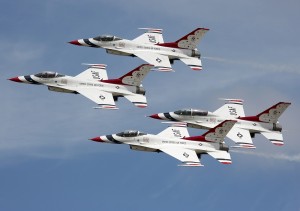 Air Show headliner:
THE

AIR

FORCE

THUNDERBIRDS

!
—Performing 3 days in a row!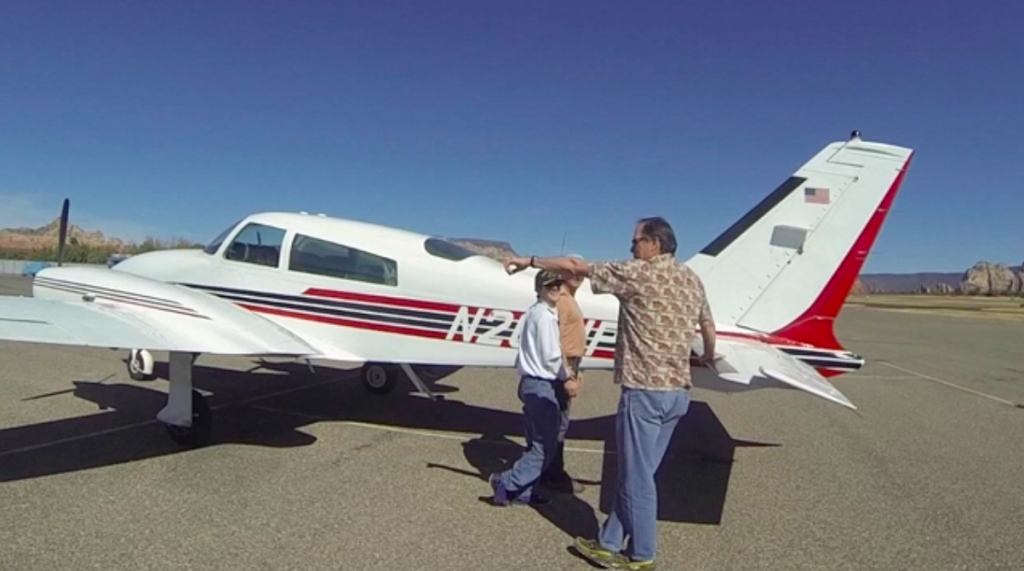 Cap'n David of "Dillon's Ecstatic Adventure" fame will be winging the Cap'n Aux Go-Team in with his famous Cessna 310!
All week, we'll be reporting back to YOU on the amazing events! I'll be posting several times daily on:
—Facebook (https://www.facebook.com/CapnAux)
—Twitter (https://twitter.com/capnaux)
—Instagram (http://instagram.com/capnaux)
And I will be posting blog articles all week, including videos of the amazing events!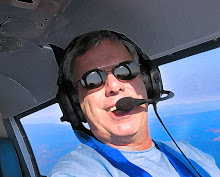 One of the most exciting events I am looking forward to is Dan Pimentel (@Av8rDan of Airplanista.com,) hosting his annual never-miss party:
OSHBASH!
TUESDAY, JULY 29, 2014 5:30 – 7:30PM
Link: http://Oshbash.com
This is the single event where everyone's who's been Twittering, Facebooking, and networking online gets to meet each other in person!
This year will be extra special, as Dan will be hosting a talk with some aviation greats:
Frank Ayers Jr., Ed.D.—Chancellor, Prescott Campus Embry-Riddle Aeronautical University
Dick Knapinski—Senior Communications Advisor, Experimental Aircraft Association
Dr. Peggy Chabrian—President, Women in Aviation International
Brittney Miculka—Director of Outreach, Aircraft Owners and Pilots Association
Dan Johnson—President, Light Aircraft Manufacturers Association
Martha Phillips—President, The Ninety Nines
Kathryn Fraser—Director of Safety & Outreach, General Aviation Manufacturers Association
This year's talk will be on the very critical subject on the waning trend of pilot certification.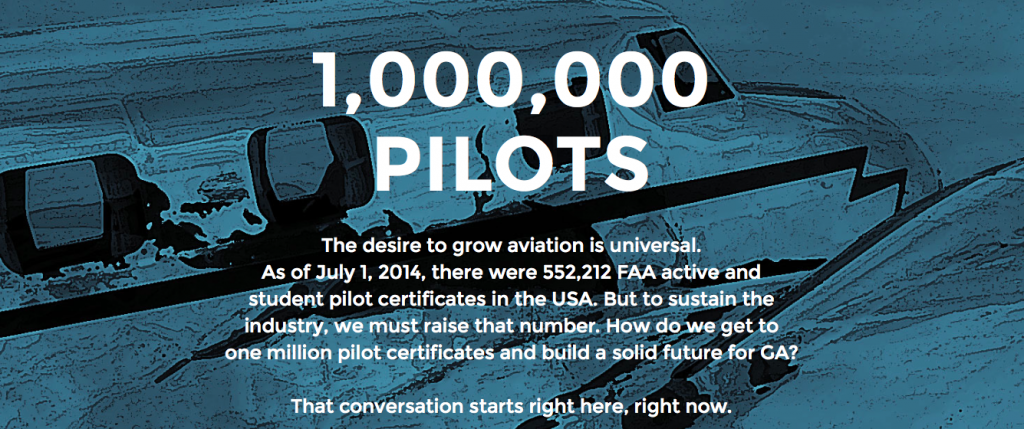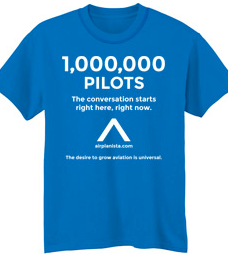 If you go, be sure to wear your special "1,000,000 Pilots" t-shirt! Everyone in attendance will get a ticket* to the drawing to be eligible for the door prizes, including Epson Moverio BT-200 next-generation augmented reality Smart Glasses (value $700). Donated by Aero Glass!
Rest assured, I and the CAP'N AUX GO-TEAM will be there, sporting our sporty "1,000,000 Pilots" shirts!
In support of the "1,000,000 Pilot" movement, I am donating TWO SETS of SIGNED COPIES of all 3 books as door prizes!
*No purchase necessary for the drawing, must be present to win.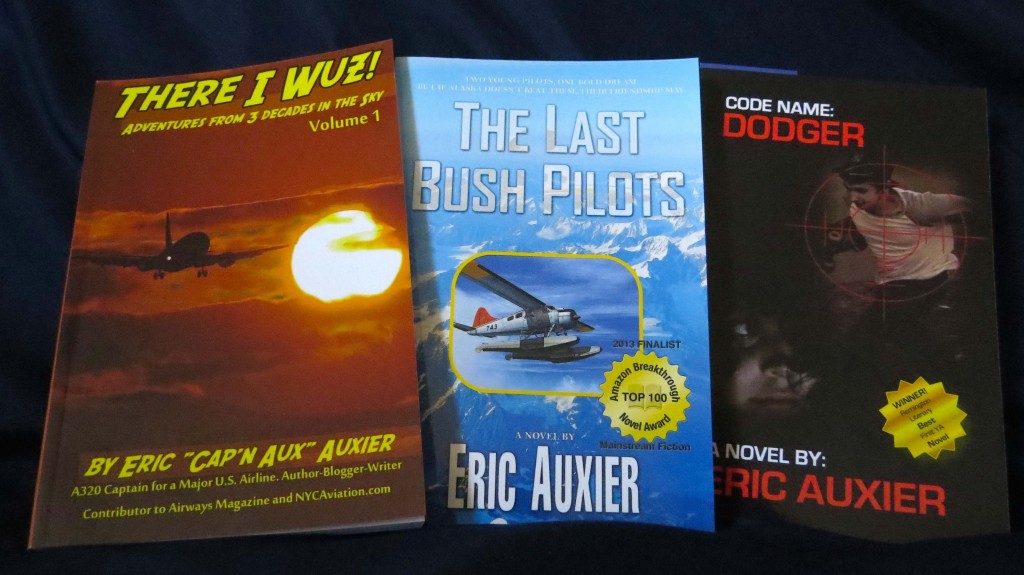 —There I Wuz! Adventures From 3 Decades in the Sky
Author Link: http://amazon.com/author/ericauxier
Visit http://oshbash.com for more details!
To whet your appetite, here's an amazing video of the nighttime EAA air show, thanks to Cap'n Aux Go-Team cameraman John K (not his video but he shared this link)!
Direct link: http://youtu.be/NmNps7-4Yv4
—  —  —  —
Related Links
—  —  —  —
LINED UP & WAITING
All week, 7/27-8/3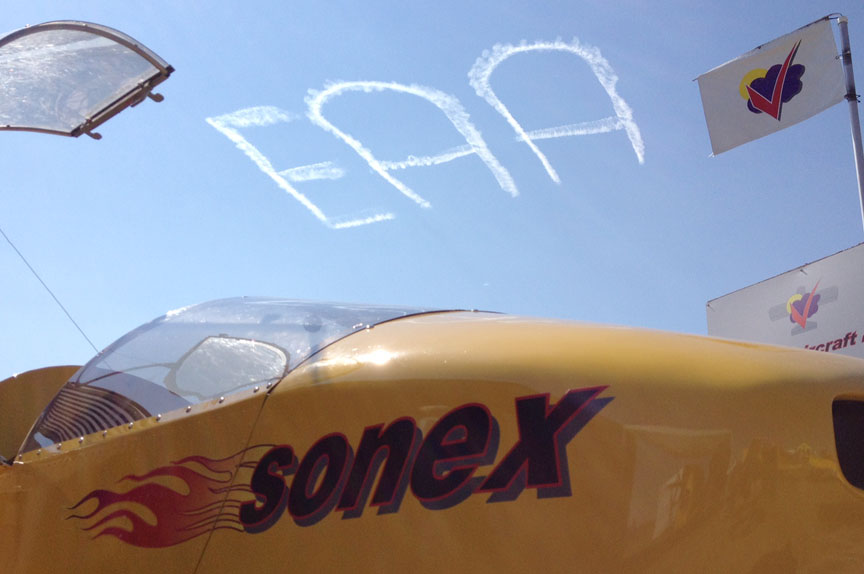 MULTIPLE POSTS FROM EAA AIRVENTURE AT OSHKOSH!
—  —  —  —
TAXIING FOR TAKEOFF
Posting 8/1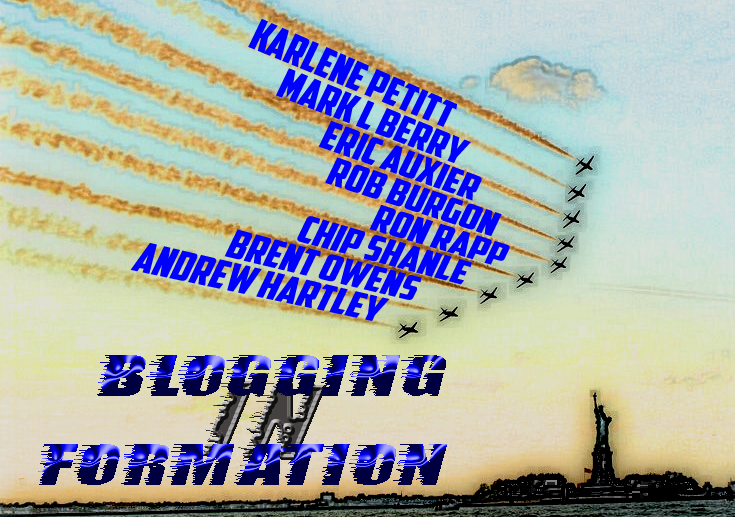 BLOGGING IN FORMATION!