LET THE COUNTDOWN(S) BEGIN!!
Gang, LOTS of exciting stuff coming up!
The much-awaited print release of my new book, THERE I WUZ! Adventures From 3 Decades in the Sky, NOW available at: http://amazon.com/author/ericauxier

Also on 7/18, don't miss Disney's awesome new animated film, "Planes: Fire & Rescue." As you'll recall, Disney invited me to a private screening last month, and I gotta tell you, IT ROCKS! (See my blog review, HERE!)
The next week, on Saturday 7/26, I'll be at ORD's amazing Aviation Universe store for a Book Launch Party and signing. If you're in the neighborhood, or enroute to OSHKOSH (as I will be!) STOP BY AND JOIN US!!
Speaking of OSHKOSH . . . TEAM AUX will be there ALL WEEK! I will be doing special blogs, videos and articles all week! Prepare to be flooded with the mostest awesomest stuff I've ever posted! I'll be posting several times daily on my cap'n Aux FB page, Twitter AND Instagram!!
Now, while we're on the subject of AWESOME AVIATION BOOKS . . .

   All,
   Lately I've been blessed with a mighty cool task: reviewing aviation novels for various Magazines. OK, so I feel a bit like I'm back in high school doing book reports. But now I get to do them for fun! Best part of all: sharing the good ones with you!
.
.
.   Here's a review of Zero Separation, by Philip Donlay.
   It is Book Three of a rip-roaring adventure series featuring Donavan Nash, a Gulfstream pilot on the run from his past. Best part of all: I am midway through reading an advanced copy of Book Four, Deadly Echoes, and will share it with you here as well.
   Enjoy!
.
.
Book Review:
Zero Separation
by Phil Donlay
(Oceanview Publishing; Hardcover: $25.95)
   Fistfights, car chases, gun battles, terrorists, bada$$ buxom blonde FBI agents . . .
   Oh, and flying. Lots and lots of flying.
   What's not to love about Zero Separation, Philip Donlay's new aviation techno-thriller?
   Pilot-turned-author Donlay, grounded with a painful medical condition from his passion and lucrative career as a corporate pilot, has found his second calling. With 14,000 flight hours under his belt, Donlay is at his best portraying vivid, detailed flying scenes that we avgeeks have come to demand from the aviation techno-thriller genre. And when it comes to creating crisp, fast-paced plot lines and deeply flawed but sympathetic characters, Donlay is no slouch, either. What's more, he has conjured up one of the coolest character names in contemporary fiction: Donovan Nash.
The book opens in the burning cockpit of a Gulfstream, shooting an ILS in a thunderstorm. The pace picks up from there.
   In the opening scene of Zero Separation, we find Donovan Nash in the cockpit of his burning Gulfstream, shooting an ILS, in the middle of a thunderstorm.
   The pace picks up from there.
   Donovan Nash (sorry, I just love to keep typing that name) is a man with a deep, dark, earth-shattering secret—and the physical and emotional scars to prove it. Escaping a heartbreaking tragedy for which the World Court of Opinion has crucified him, Nash has shed his old, millionaire playboy life and forged a new identity. He flies the corporate skies as a Gulfstream pilot for Eco-Watch—a company he secretly owns—and, with his new wife and young daughter, strives to live the quiet life.
   But fate has other plans. The past he has so carefully buried is unearthed in the form of a vengeful FBI agent—who happens to be a knockout blonde. Special Agent Veronica Montero blackmails Nash into helping her track down drug smugglers who killed her partner.
   Armed with oodles of money, brains, and chutzpah, our flawed hero Nash reluctantly forges an uneasy alliance with Montero. But her smugglers quickly prove to be mere pawns in a far deadlier game. As the body count climbs, both on the ground and in the skies, Nash and Montero unravel a sinister plot connecting a stolen Gulfstream and a grisly A330 airliner crash.
   Donovan's secret threatens to break worldwide as their investigation sparks an international manhunt for a rogue Mossad Agent . . . and Mideast terrorists bent on unleashing Saddam Hussein's WMD anthrax over the skies of Washington, DC.
   Culminating in a stealth formation flight with an airliner, a double engine fire crash landing, and another, uh, shall we say, "midair" with a Chevy and a Cessna, this aviation techno-thriller will leave the chairborne avgeek on the edge of his pilot's seat from takeoff to landing. While occasionally straining the limits of willing suspension of disbelief, the reader barely has time to catch a breath between action scenes.
   No need for coffee on this flight; the adrenaline flows from cover to cover!
—  —  —  —  —
Let's end this blog post with a great quote from author Donlay, which was inspired by his reading of Ernest K. Gann's Hostage to Fortune:
Fly, then write. Repeat as necessary.Phil Donlay
A quote I can definitely relate to!
. . . Finally, if you haven't seen it, here's the trailer to Disney's Rip-Roarin' PLANES: FIRE & RESCUE!
Direct Link: http://youtu.be/9XMJ1D7AXYQ
—  —  —  —  —
Related Links:
—  —  —  —
Lined up & Waiting
Departing July 17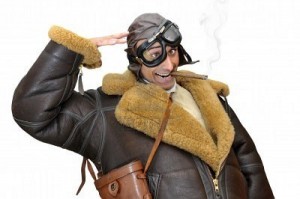 Top 10 Things Never to Say to a Pilot!
—  —  —  —
Taxiing for Takeoff
Departing July 24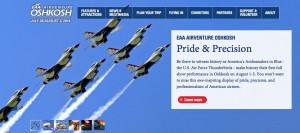 OshKosh 2014—a Pre-Party Extravaganza!
—  —  —  —
NOW BOARDING
2014: AN OSHKOSH ODYSSEY!
July 28-August 3!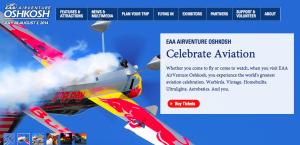 The
Cap'n Aux Go Team

 will be posting throughout the entire week at Oshkosh during our very first trip!