Yakuza Dynasty
Yakuza
Dynasty
Code Name:
Dodger

Mission

4
One of the best books I've ever read!Online Book Club official review
The Artful Dodger faces his greatest foe yet:

Himself

!
Michiko aimed a bright pink pistol at my gut . . .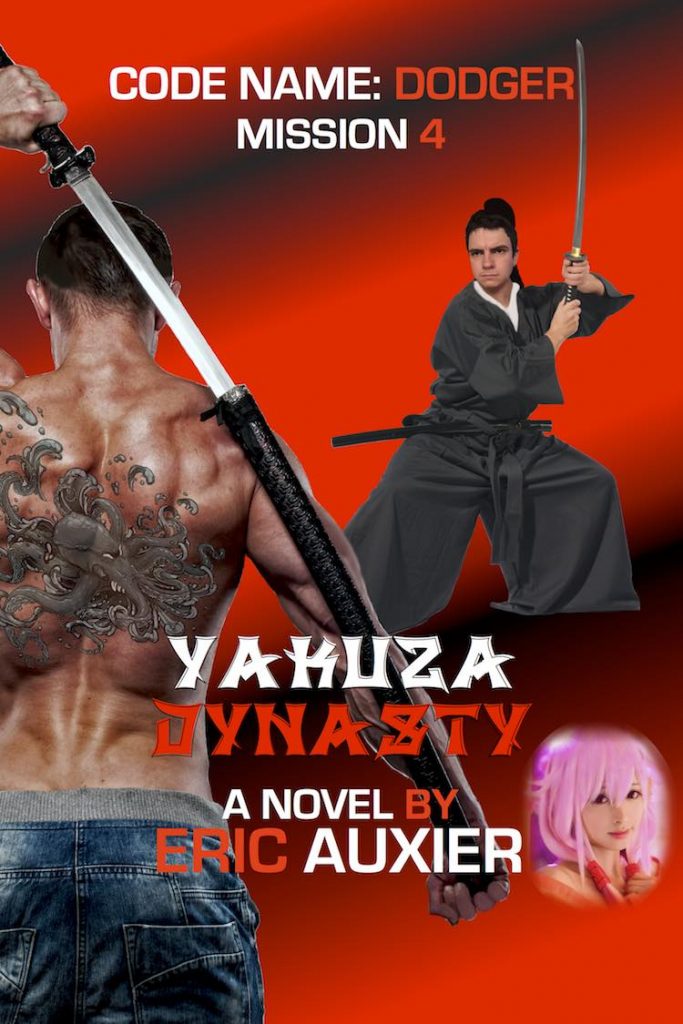 She giggled. "Sakura was right. All you have to do is scream like a damsel in distress, and Justin Reed will come running straight into your arms."
   Troubled by confusing childhood memories, Justin and his adopted secret agent father Bob search for clues to Justin's past. But his past, they discover too late, is searching for him.
   Lost in Asia and inexplicably pursued by Korean and Japanese mobsters, Justin must use every ounce of his street skills and CIA training to battle mafia thugs, modern-day ninjas—and a stunning, pink-haired "harajuku" punker named Michiko.
   Fighting for his very life, Justin unearths a secret from his childhood so shocking that not even his CIA training could prepare him.
FINAL

MISSION

 OF THE CODE NAME: DODGER SPY/FLY SERIES!