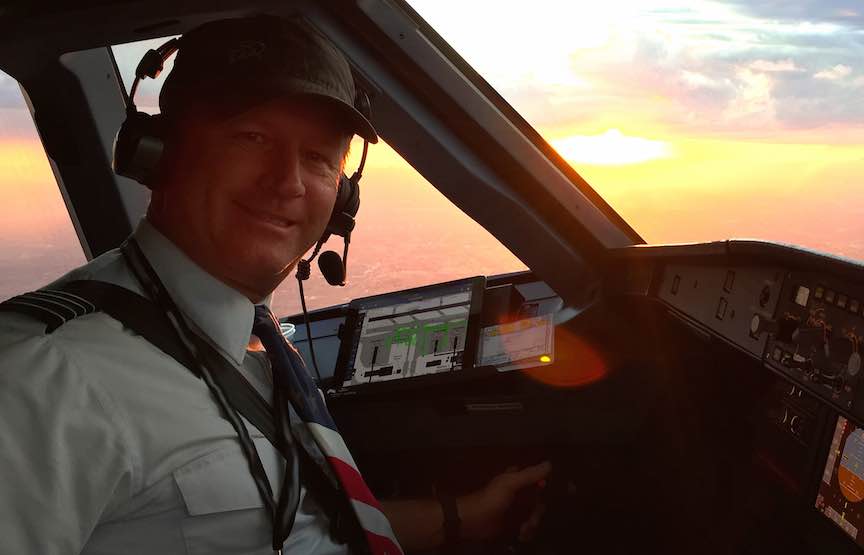 Folks, when I first dreamed up our Women in Aviation series, I had no idea where it would lead—nor how many amazing stories we would uncover! The world of aviation is a world of miracles, and by no means do the males of the genre have a lock on said miracles!
Today's guest post was written by my good friend, pilot, writer and blogger, Michael Lothrop.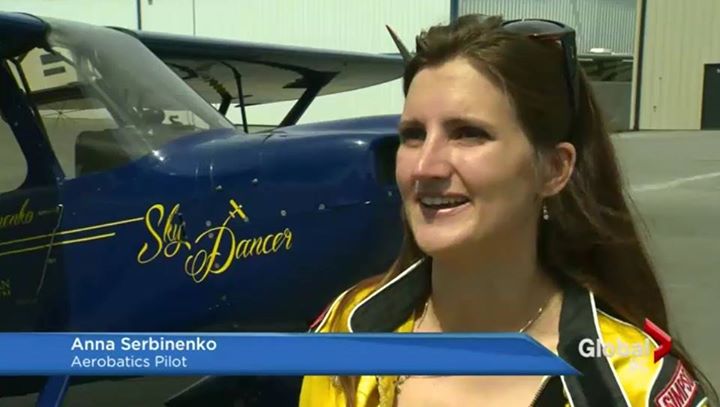 He, in turn, writes about an amazing woman he happened to meet at a recent airshow—who then proceeded to take him on an aerobatic joyride!
The woman, Ms. Anna Serbinenko, not only flys the airshow aerobatic circuit, but owns and runs her own FBO (Fixed Base Operator, which provides airport services to planes and pilots.)
Folks, I give you . . .
The Amazing Dr. Anna Serbinenko!
by Michael Lothrop
"It's not rocket science."Anna Serbinenko
I recently attended The Great State of Maine Airshow in Brunswick, Maine as part of the aviation media contingent.  I was honored to get to spend the afternoon with pilot Anna Serbinenko  of the aerobatic act Sky Dancer and share her amazing story with you here on capnaux.com.
Anna is originally from the Ukraine, having lived there until the age of 18. She then lived in various countries throughout Europe, picking up seven languages and a PhD in Financial Mathematics along the way! During this time she was working in a Swiss bank dealing with foreign markets.  These days, Anna  lives and works in Canada, having emigrated there from Switzerland.
I was surprised to learn that Anna had not touched the controls of an aircraft until  moving to Canada. She found herself tiring of hiring someone to fly her for work, so she decided to learn herself!
Naturally I had to ask what inspired her to go from being able to fly herself to meetings to performing at an airshow. Anna said that it was quite simple. She saw an aerobatic act at an airshow and fell in love with it. The rest was history.
A few wanted her to "prove herself," but that didn't phase her.
Since I have given away the fact that she has indeed ended up performing, let me tell you about what else she has done. Anna moved out of the world of Swiss banks and into the world of aviation full time. She is the Chief Financial Officer of Canadian Flight Centre, located at Vancouver and Kamlops, Britich Columbia, Canada.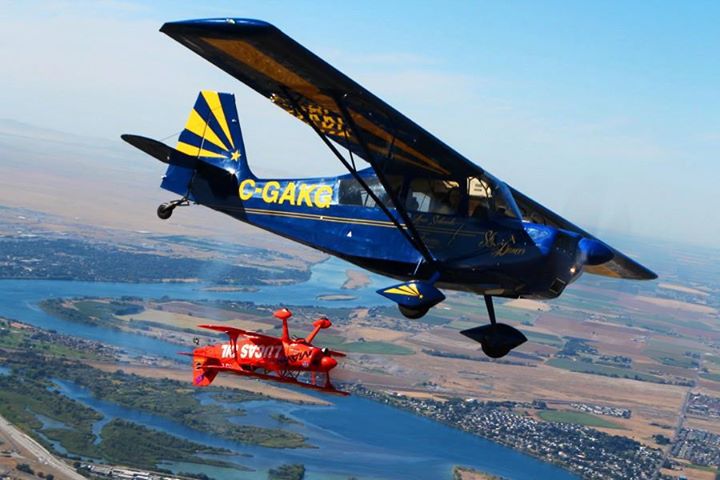 Canadian Flight Centre is a full service Fixed Based Operator that provides mechanical service, aircraft charters, and flight instruction. Anna loves teaching, having taught at the university level for some time, so obtaining her flight instructor rating was a natural step.
Achieving such great success in aviation, especially the aerobatic performing world, is an impressive feat. When asked if there were any barriers for her because she was female, she happily reported that she has encountered relatively few based on her gender. Anna said that most people have been very supportive and encouraging.
There have been a few from an older generation who wanted her to "prove herself" before they accepted her but says that didn't really phase her as she was confident in her abilities. She also said that no matter who she has dealt with, safety has always been a number one priority regardless of who you are or where you came from.
When asked how she felt about women learning to fly, her eyes lit up.
When I asked Anna how she felt about women learning to fly, her eyes lit up. She told me the story of a young woman who came along on her boyfriend's introductory flight lesson. When Anna called the man back to see if he were still interested in flying, the girlfriend said that he was not, but that she was! Anna said that she gives every encouragement for women to fly, even if it is just a one time experience. To be able to enjoy the beauty of flight, the scenery below you, and the air around you is a special experience. That experience is amplified by being able to take the controls and make the aircraft perform for you. It is a very empowering experience and she feels that it gives women strength.
 Anna's sentiments on learning to fly are simple.
" It's not rocket science," she says.
You're strapping yourself into a small aircraft and relying on that fact that you each know enough about what you're doing not to get each other killed.
She asserts that anyone with a basic education and the drive to follow through with what they are learning will succeed. She said that hardest part will be taking that first step to call and set up an introductory lesson. After that, all of the hard work to make it happen will seem easy.
The best part of my afternoon with Anna was our flight in her Champion Super Decathalon. There is something magical about flying for me still to this day, and this is especially true in a light aircraft. There is a certain bond that you establish with people in aviation, and it is a little hard to describe.
My mind went to that bond while I strapped into my parachute on the tarmac as Anna briefed our flight. It is a very personal experience, really. You're strapping yourself into a small aircraft with full flight controls at each seat. You're relying on that fact that you each know enough about what you're doing not to get each other killed. It's a seldom-discussed reality.
As we departed the runway I felt any  stress wash away from me. I was completely at ease in the air, taking in the beautiful scenery and enjoying being airborne with another pilot in such a great machine. I had done some light aerobic work before, but nothing like what Anna was about to put me through:  Cuban 8's, loops, rolls, and hammerheads just to name a few.
I was very honored to be offered the controls of the aircraft for a hands-on aerobatic lesson of my own. Anna steadily worked me through the procedures, demonstrating them first with my hands on the controls, and then having me perform the maneuver myself. I'm pleased to say that I was able to confidently complete the maneuvers thanks to her calm, clear instruction.
All photos courtesy Anna Serbinenko
All good things do come to an end, and all too quickly Anna was making an airshow quality touchdown back at the airport. After landing we taxiied to the tie down area and shut down. Being the consummate professional instructor, we debriefed the flight and discussed the maneuvers.
As we sat waiting for the ramp crew to come direct us, we had a few minutes to just sit and chat.  I used to have these same chats as a teenage student pilot with my flight instructor, Ed Sleeper. Ed has now passed and I miss him and our talks. For the first time in a long time, I felt that same feeling I had those years ago. I felt empowered, renewed in my sense of ability to fly the aircraft well, and overall, renewed in my happiness with my chosen path.
Anna Serbinenko's act Sky Dance is a graceful routine designed to showcase the elegance and beauty of the art of flying. Anna feels that God put her where she is today to make a difference in someone's life. She hopes that her act will help inspire the next wave of pilots to follow their dreams.
I'd say she's off to a great start.
Anna Serbinenko and Sky Dancer can be found at:
Guest writer Michael Lothrop (R) is a lifelong aviation enthusiast and writer from Maine.
Mike grew up working around the airport to pay for flying lessons.
He has a professional background in public safety and business, and is a regular contributor to many aviation media outlets.
Follow him on Twitter @lothroplothrop 
Women of Aviation Series Posts
—  —  —  —
JOIN ME

 
for a week of Fun, Sun, and TOTAL 

AVIATION

 EPICNESS
aboard the
The 2016 AIR

WAYS

 CRUISE TO MAHO BEACH!!!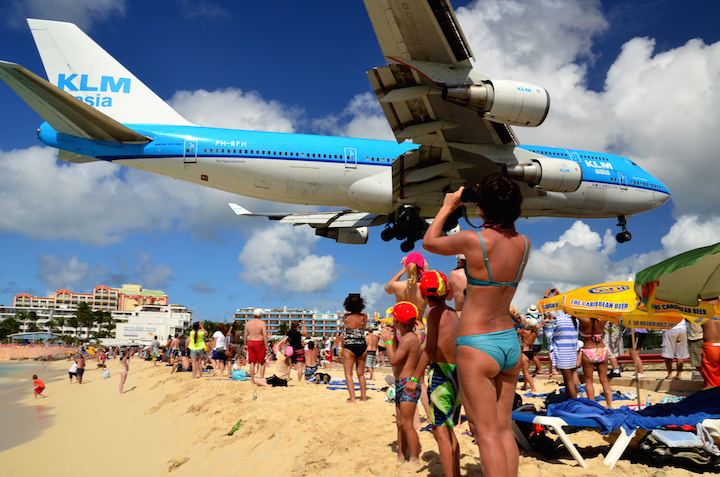 Visit
https://www.facebook.com/events/560135380792512/
and
http://hartfordholidays.com/airways2016/Home.html
For more details!
NOTAM: WHEN you do sign up, tell 'em
You were PERSONALLY invited by Eric "Cap'n Aux" Auxier!
—  —  —  —
LINED UP & WAITING
Departing 9/22
Our Women in Aviation Series continues with . . .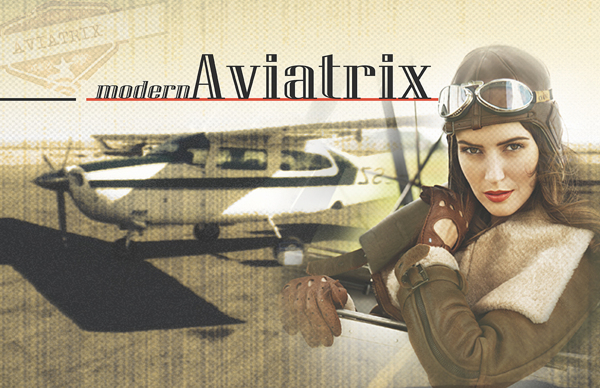 Air Evac Helicopter Pilot and philanthropist 
Dianna Stanger

!