#blog #video #avgeek #aviation
Ladies and gentlemen, from the flight deck, I am proud to present . . .
ANOTHER DAY IN THE LIFE OF AN AIRLINE PILOT
   Flying airliners is a decidedly left brain activity; no room for creativity in this business. ("What's our Flight Plan today, Cap'n?" "Oh, I don't know, Fred. Let's just take off and wing it!")
   While the Hollywood image of an airline pilot is a stoic, Type A, John Wayne who is all business—i.e., a left-brained, bulletproof über hero—pilots are human.
   And humans have two brain hemispheres.
   From age five I dreamed of flying. From that same age, I began telling stories through pictures and words. Nearly five decades later, I am still flying airplanes and spinning tales. Only now, I get to do so through my Airbus, my keyboard . . . and my camera.
   But telling a story with a camera is much more than tapping "Record" on the iPhone, as I learned in high school while splicing 8mm skateboard movies together with scotch tape.
   "Livin' the Dream!" is a common greeting among pilots. It's a facetious acknowledgment that reality rarely meets one's expectations—and this brutal business has more warts than most. My personal career has survived over a dozen flying outfits, ten moves, three airline bankruptcies, two divorces, a downgrade and a furlough. (See my post, "Top 10 Downers of an Airline Pilot Career.")
  Even so, I don't know a single pilot that would trade their career for a desk job. Warts aside, we truly are living out our dream.
   Through my blog, novels, photos and videos, I strive to inspire the "chairborne" and avgeek, and fuel our up-and-coming generation of pilots with the passion of flight. But I always temper this message with a healthy dose of reality. Yes, the dream is attainable, but there is a gritty truth that comes with it. Through humor, I try to convey that as well.
   This video is the culmination of those goals.
   Enjoy!
Livin' the Dream! Another Day in the Life of an Airline Pilot from Capnaux on Vimeo.
Direct Vimeo Link: http://vimeo.com/capnaux/livinthedream
Embed code:
<iframe allowfullscreen="" frameborder="0″ height="281″ mozallowfullscreen="" src="//player.vimeo.com/video/85310435?title=0″ webkitallowfullscreen="" width="500″></iframe>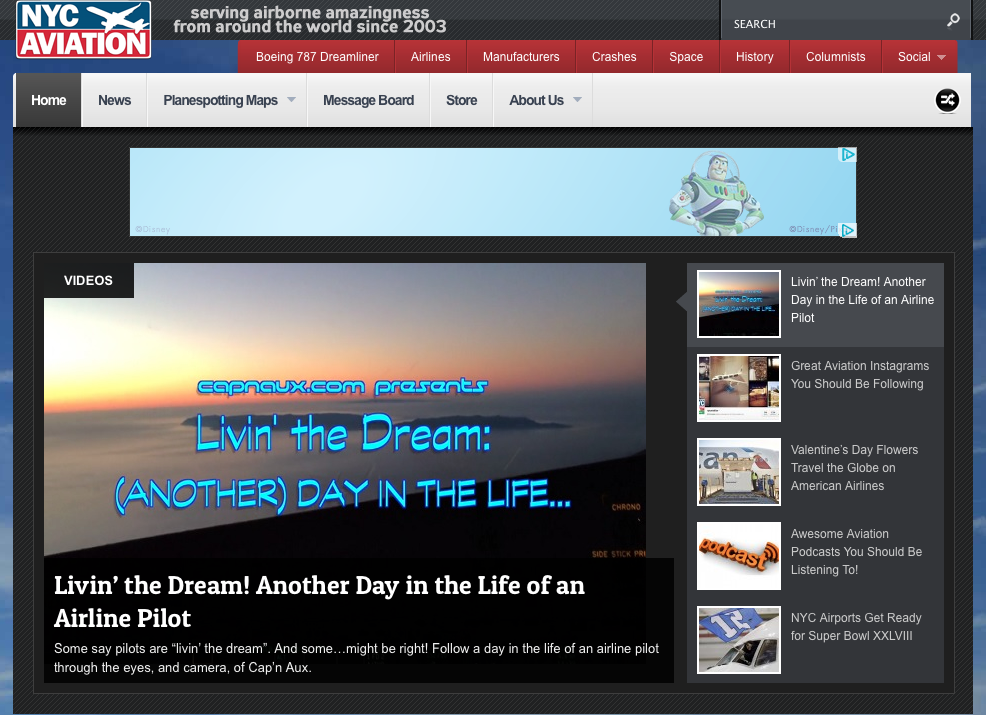 By the way, I'm jazzed to inform you that our video made the headlines at both 
NYCAviation.com
Direct Link:
http://www.nycaviation.com/2014/02/livin-dream-another-day-life-airline-pilot/#.UvpMw3kvhFw

and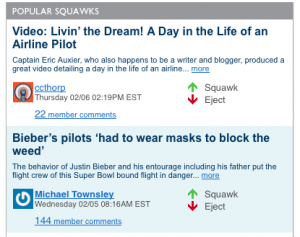 FlightAware.com 


Put that in your pipe and smoke it, Justin Bieber!




 JOIN THIS SITE………………..VERIFY………………………..JOINED

 COMMENT……………………….VERIFY………………………..MADE

 FACEBOOK………………………VERIFY………………………..LIKED

 TWITTER………………………….VERIFY………………………..TWEETED

 EMAIL………………………………VERIFY………………………..MAILED

 OTHER NETWORKS…………VERIFY………………………..SHARED 
  POST-FLIGHT CHECKLIST…………………..COMPLETE!
— — — — — — —
Related Cap'n Aux Vids & Vlogs:
— — — — — — —
LINED UP & WAITING
Departing February 13 @ 0900 PHX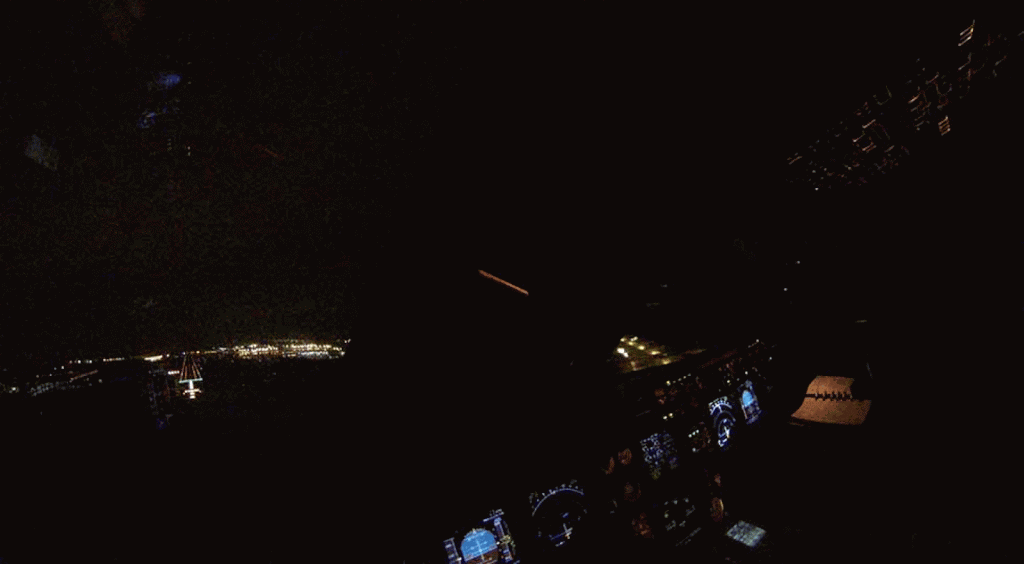 The Best of Cap'n Aux, 2013—Voted by YOU!
— — — — — — —
NOW BOARDING
Departing March 1
Blogging in Formation Week!
Posts all week by your favorite Pilot-Bloggers!
March's theme: Dealing with Passengers
I invite you to 

COMMENT

, 

SHARE

, 

TWEET

, 

LIKE

, EMAIL 

&

G+1

 etc., below!
v
Right down below this line!
v