#blog #avgeek #aviation
the best #cockpit #photos from the past year!
but all worth seeing again!
As always, feel free to share! Please credit

capnaux.blogspot.com.

"Ladies and Gentlemen, from the flight deck, Cap'n Aux speaking. Welcome aboard! Fasten your seatbelts. We are now . . ."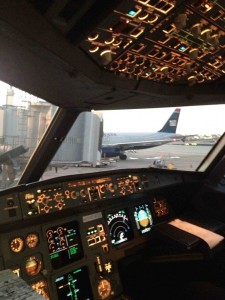 Calling for pushback!

"CAP'N AUX, YOU ARE CLEARED TO PUSH . . ."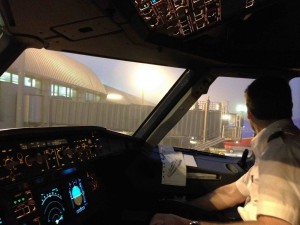 "Clear right—at least, for the next 100 feet in this fog!"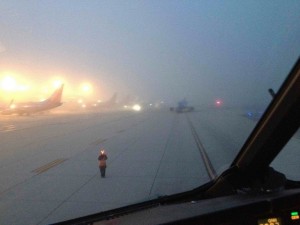 "Set your brakes, Cap'n Aux…turn engines!"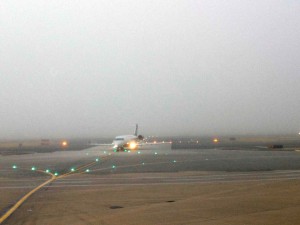 "Give way to the RJ inbound…"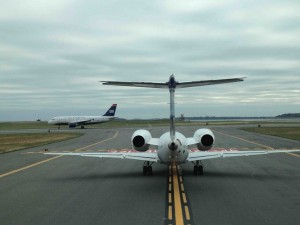 "Cap'n Aux, follow the RJ ahead. Cleared to cross Runway 25R…"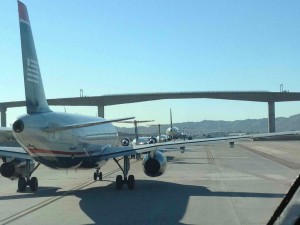 Number umpteenth in line for takeoff!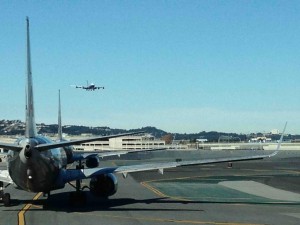 SFO: Outta da way, B-747 arriving!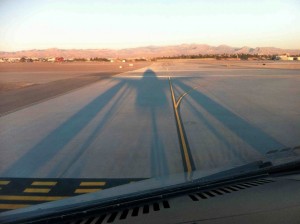 Finally! Made it to the runway just in time for sundown!
"CAP'N AUX, YOU ARE CLEARED FOR TAKEOFF!"
. . . . . . . . .

"Ladies and gentlemen, from the Flight Deck, Cap'n Aux again. We have reached our cruise altitude. Seat belt sign's off as we . . .
SAIL OFF INTO THE SUNSET!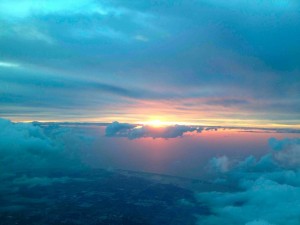 TPA: Climbing out #1…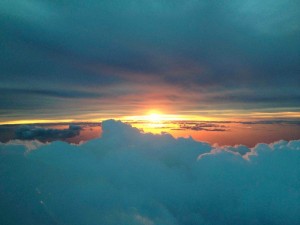 TPA #2…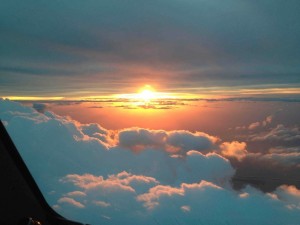 TPA #3!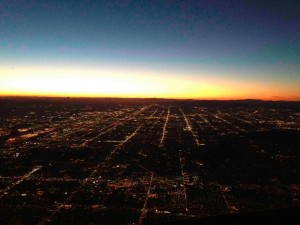 ORD: Overflying from the east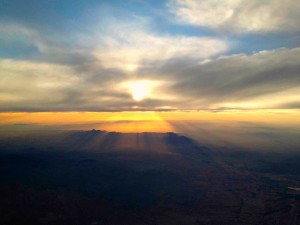 PHX: Best sunsets in the West!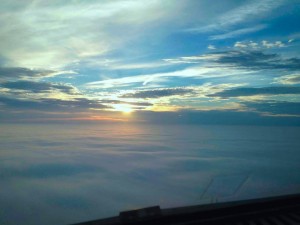 And a lovely view from atop the clouds!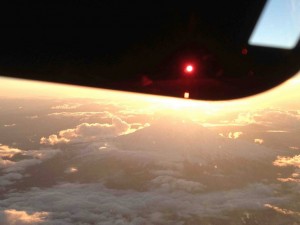 The sun visor gives us a glimpse of Mt. Rainier in the setting sun….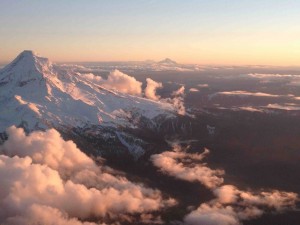 And a gorgeous profile as we pass by into SEA!
(Mt. Adams & Mt. St. Helen in the distance)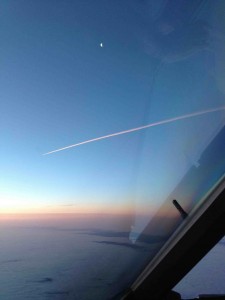 Sunset, 1/4 moon, pink contrail. Too cool!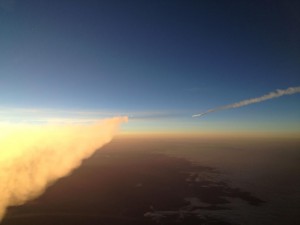 By request, one of the coolest contrail pics I've ever taken. We were following this guy, West to East. I took a vid similar to this, which can be seen on my "30 years in the Life of an Airline Pilot!"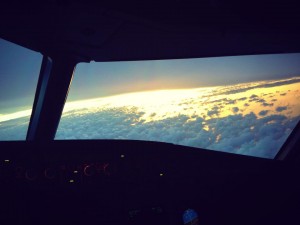 DFW's thunderstorm gave us this molten sunset on arrival, after a 200nm diversion, and our ILS missed approach in PHL earlier for another t'storm. Long day, with a lovely ending…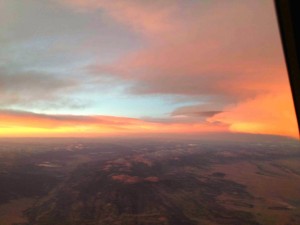 DEN: Arriving over the Front Range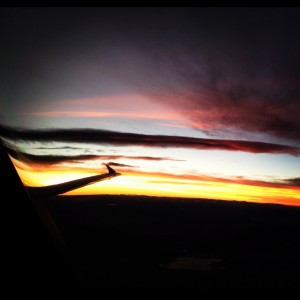 My vote for sunset pic of the year…though it may be a 3-way tie with the 1/4 moon pic and TPA #3!
Meanwhile, back in the cockpit . . .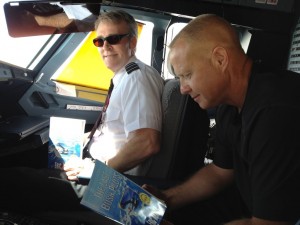 Always happy to see my FO and jumpseater diligently studying their "Flight Manuals"—
in this case, my novel, The Last Bush Pilots!
My favorite pic of 2013, so far . . .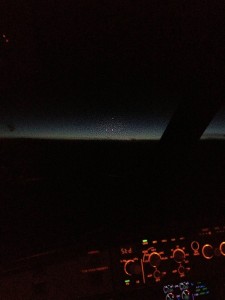 Why my fav'? Those three tiny dots are: Mercury, Jupiter & Venus!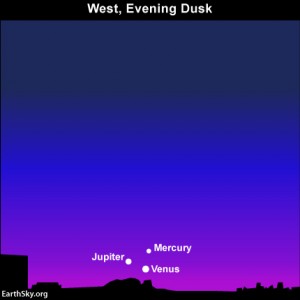 FAN PICS 'N STUFF . . . SENT IN BY YOU!
A short clip by Karim—Cap'n Aux signs off with JFK Tower!
By the time I landed in PHX, Karim had this clip up on YouTube!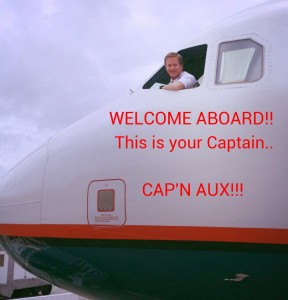 Hey, nice job captioning this!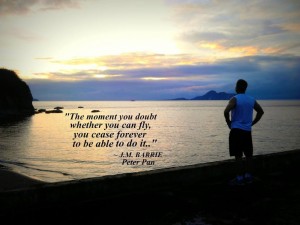 Love the quote!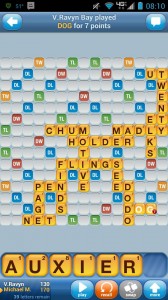 An astute blog reader and WWF player spotted my name in his letters!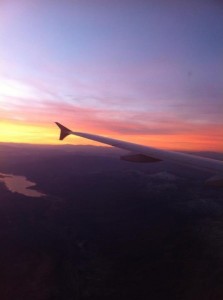 Wow, sunsets are just as gorgeous from behind the wing!
And another beauty from the back recently, captured by our Flight Attendant Erin M!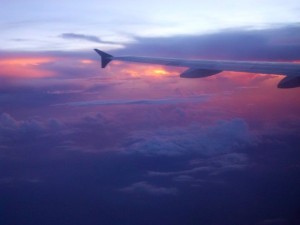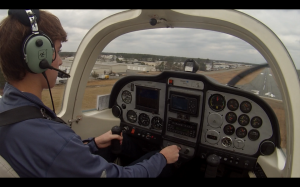 Swayne's 1st solo—his GoPro vid of this went viral!
Swayne sent me a very touching photo—with quotes from my novel!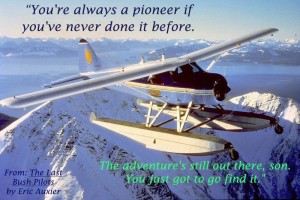 Right on, Swayne! You even got a pic from my former Alaska bush airline!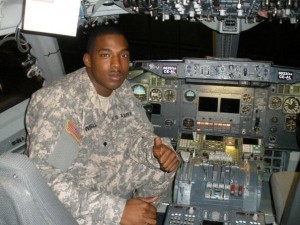 One of my newest heroes, Justin. Fresh off a tour of Afghanistan and Iraq, he is now beginning his flight training adventure! (On the flight deck of a NW B-747!) He blogs about it at:
http://standingtalll.blogspot.com/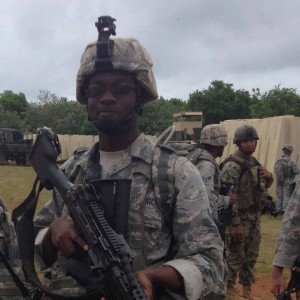 Dwight is our Hero of the Hour, after this summer having personally FOUND a missing toddler lost in the Alaskan bush!
"Psst, Cap'n Aux here again. Before you all go…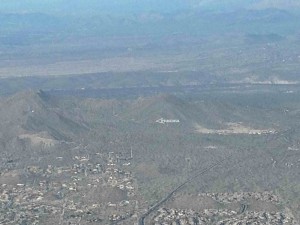 DOES ANYBODY KNOW THE WAY TO PHX?!?!
LIKE THIS POST?
Remember, no flight is complete till the Checklist is done!
JOIN THIS SITE………………….VERIFY………………………..JOINED
COMMENT………………………..VERIFY………………………..MADE
FACEBOOK……………………….VERIFY………………………..LIKED
TWITTER…………………………..VERIFY……………………….TWEETED
EMAIL………………………………VERIFY………………………..MAILED
OTHER NETWORKS……………VERIFY……………………….SHARED
POST-FLIGHT CHECKLIST…………………………..COMPLETE!
LINED UP & WAITING
The Best Office View—Part 2!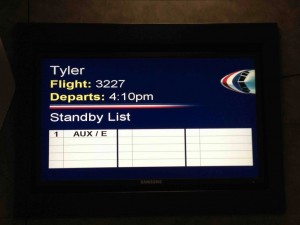 Cap'n Aux's Excellent Philippines jumpseat adventure!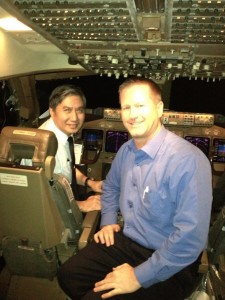 Departing Wednesday, July 31 @ 11:00 PHX
— — — — — — — — — —
HOLDING SHORT
Blogging in Formation Week!
Posts all week beginning Saturday August 3 . . .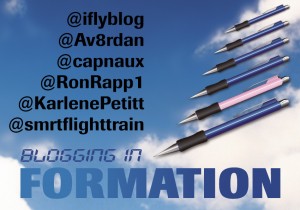 R U on

FaceBook

?

Twitter
? Me too!
DID YOU LIKE THIS POST?

Me too!
If so, I invite you to

COMMENT

,

SHARE

,

TWEET

,

LIKE

, EMAIL

&

+1

etc., below!

See? Right down below this line!