NOTE: As of press time, our domain host was having server issues, rendering this site unacceptably slow. I trust they have fixed the issue. However, if you continue to have problems, please comment below, or contact me at: eric@capnaux.com. Thank you!
IT'S OUT!!!
By your request,
our next recorded audiobook is
The Last Bush Pilots
and I'm happy to announce that it has been released!
Pick up your audio copy at:
audible.com/pd/Fiction/The-Last-Bush-Pilots-Audiobook/B01A5TV0IQ
Wanna pick it up for FREE? Check out our contest, after this post!
And Now . . .
W

elcome to our FIRST POST of 2016!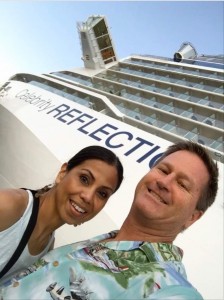 As you know, Bunny and I just got back from the Airways Magazine 2016 Caribbean Cruise to Maho Beach.
  Sadly, wifi on the high seas still leave a bit to be desired, so I was not able to post here on the blog as I had intended. However, we'll make up for it now!
  Also, I hope you were able to tune into my LIVE Periscope broadcasts from Maho Beach. If not, we'll be posting some of those vids here!
Let's start with a video, which I used to introduce my talk onboard the ship:
Direct Link: https://vimeo.com/capnaux/airwaysintro
Next up, an important safety briefing by (in)famous slide popping, job-quitting Flight Attendant, Steve Slater!
—  —  —  —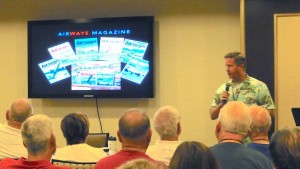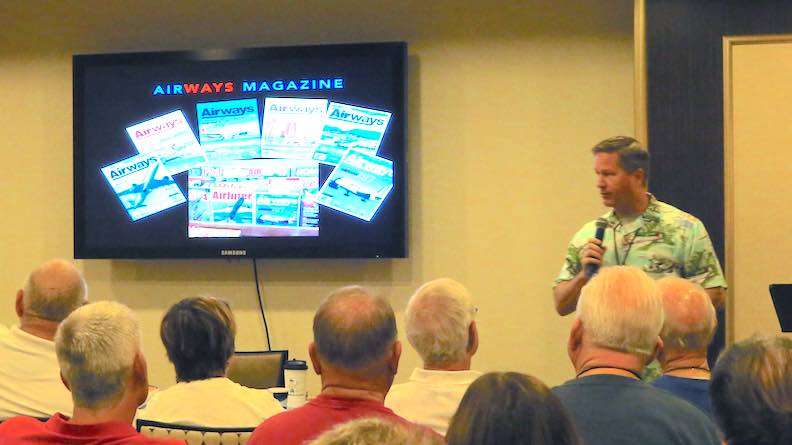 We had a great turnout, not only for the cruise, but our talks as well.
Fellow Airways writer and heavy metal driver, Captain Alan Carter and I both got to speak.
During the week, we were each scheduled for a 2-hour talk, but we had so much fun, time flew by, well over the limit!
What's more, when poor Alan woke up sick on his day to speak, I got called in off  "Reserve" at the last minute to fill in! No problemo—I had really, really hoped to share with them my (mis)adventures in the Caribbean as a young Twin Otter captain! (See our July, 2016 Airways Magazine article, "Pilots of the Caribbean."
Needless to say, we had another 2+ hour of fun!
Coming soon to an Airways issue near you: Part 2, our battle with Hurricane Hugo in 1989!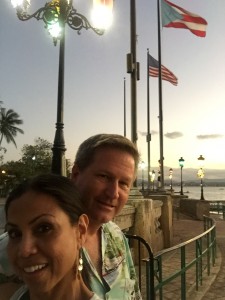 One of the coolest things that happened during our 7-day cruise (aside from Maho Beach!) was when Bunny and I got to meet three young pilots—Katelyn, Aaron and Joe—who'd contacted us enroute.
These three intrepid aviators sooo reminded me of me, 25-ish years ago!
We had pizza with them during our first stop in San Juan, Puerto Rico, where the three were proudly flying for Tradewind Aviation.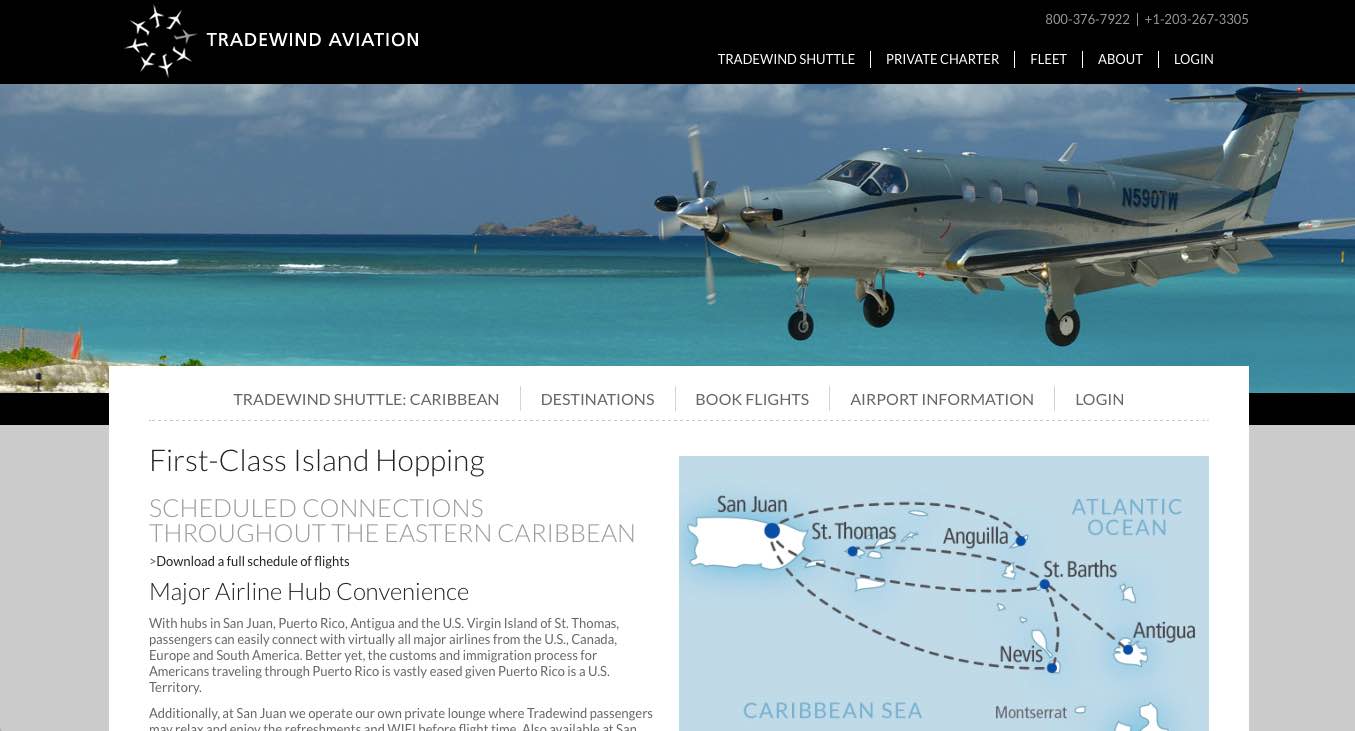 Next stop was STT (St. Thomas, US Virgin Islands), where I'd first set foot in the Caribbean, flying light twins "down island" to such places as St. Barth's and, yes, St. Maarten. We had a free, non-aviation day to play, so we took an excursion out to St. John, which is 95% national park, and one of the most beautiful isles in the Caribbean.
  Here's some "Before and After" shots, both from our trip, and my time flying "back in the day."
TODAY
WAY BACK WHEN
We end this week's adventure with a "Bon Voyage" message from some of our favorite aviation celebs:
Direct Link: https://vimeo.com/capnaux/airwaysoutro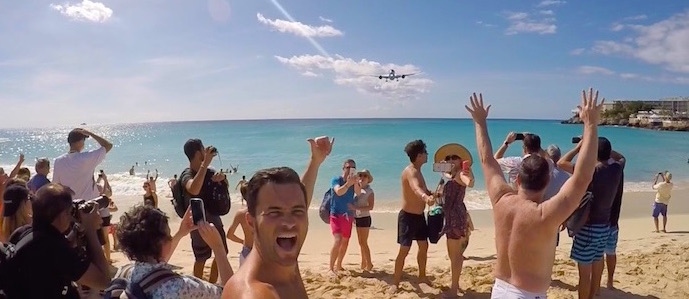 TRIVIA CONTEST!
Prize:
FREE

download of

The Last Bush Pilots

 on audio!

This is toughie:

In the Comment Section below, answer this question, along with your email:
WHAT IS THE NAME OF MY MOST RECENT AUDIOBOOK?
A. There I Wuz! Adventures From 3 Decades in the Sky—Volume 2
B.
The Last Bush Pilots
C. Jihadi Hijacking
D. Code Name: Dodger
Again,
COMMENT BELOW

 with the correct answer.

Be sure to include your email address, and while you're at it, leave us a comment!

FIRST 10 CORRECT ANSWERS WINS A FREE DOWNLOAD OF MY MOST RECENT AUDIOBOOK, THE LAST BUSH PILOTS!

Be sure to include your email, so I can send you the download code!
For all my books in print, kindle or audiobook, visit:
—  —  —  —
Lined Up & Waiting
Pilgrimage to Maho!—Pt. 2

High Def GoPro video, at the Worldwide Epicenter of Avgeekdom!