Folks, just gonna keep throwing stuff at ya—at Oshkosh, there's no time for finesse!
 Party at "Camp Bacon," at Scholler Campground!
A sneak peek through the HUD!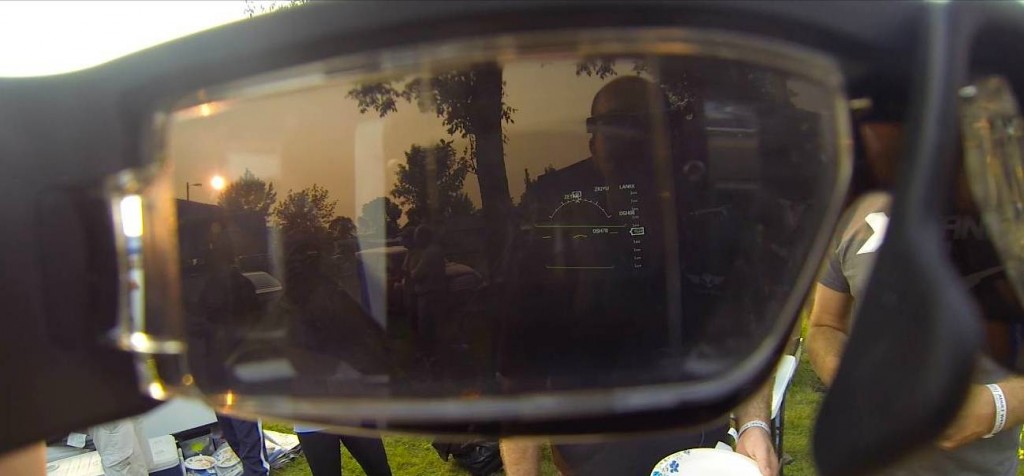 Got some spectacular interviews with some spectacular celebs, including . . .
The cast of Discovery Channel's AIRPLANE REPO!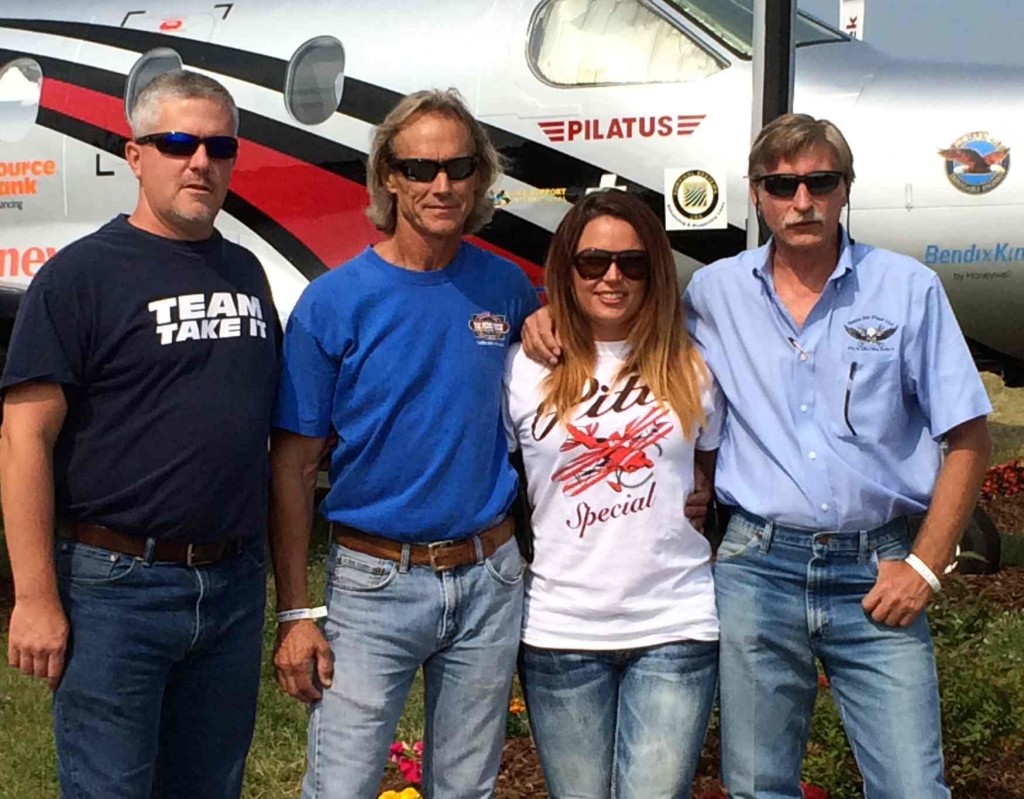 Season Two starting August 22—check it out!! http://www.discovery.com/tv-shows/airplane-repo
And we also got a great one coming up from this lovely gal,
who has a little something to say to our favorite Cap'n . . .
no, not Aux, CAP'N DILLON!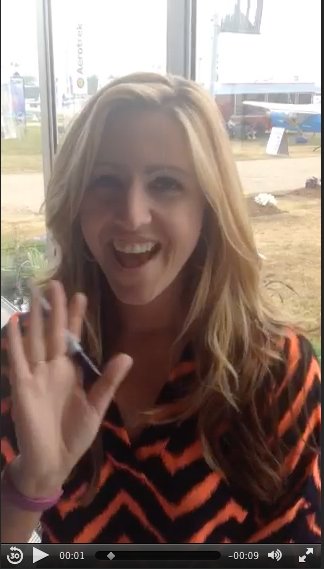 (Click her name above for a great vid!)
Check out her 'round the world story here: http://ameliaearhartproject.com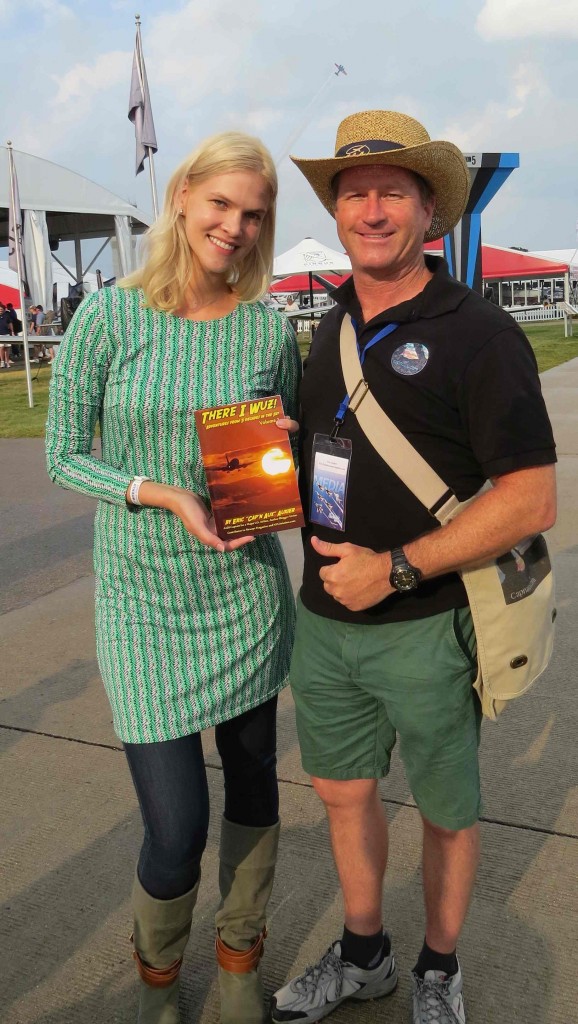 And speaking of flying beauties,
we had the good fortune to run into
the one and only . . .
GLOBAL GIRL!
Visit her at
Here's some great randoms from the past few days . . .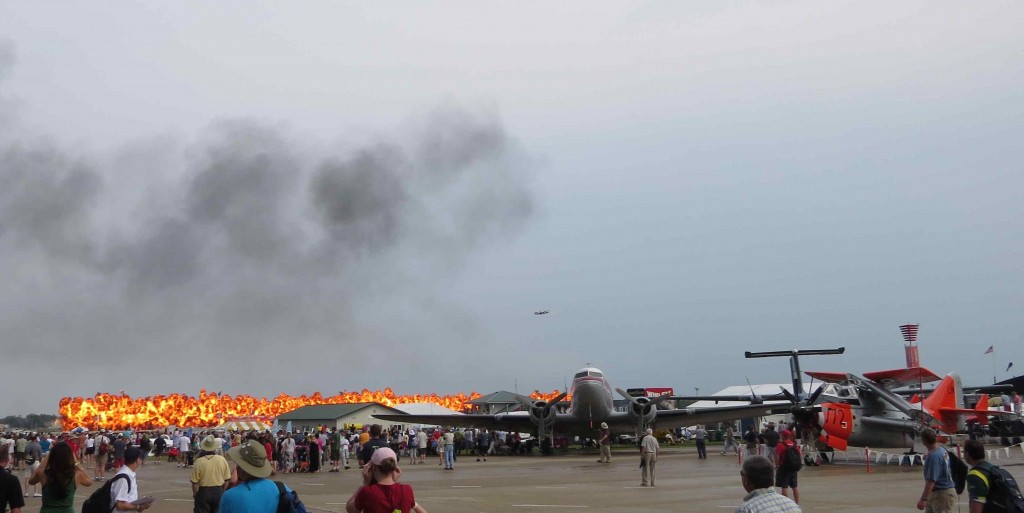 The requisite "Selfies" . . .
And now, Ladies and Gents, what time is it?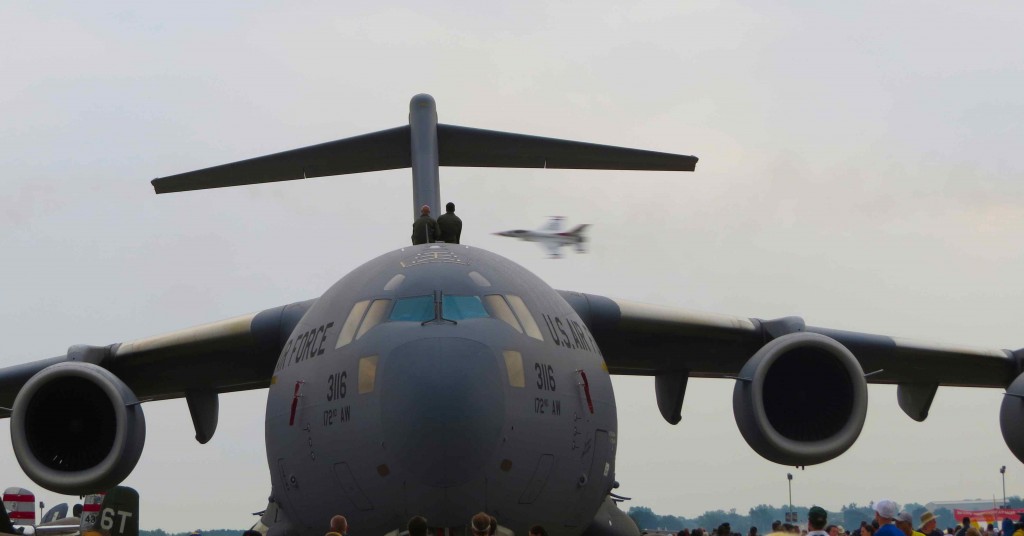 IT'S TIME FOR THOSE FABULOUS THUNDERBIRDS!!!!
This is just a teaser—these superstars will be performing three days in a row!
Finish here w/a coupla quick vids: