Memories, Not Dreams Aviation Book Review
" Learn from the mistakes of others – you haven't got time to make them all yourself."Jules Tapper
Memories, Not Dreams Aviation Book Review
Folks, I recently read a wonderful aviation book that any discerning aviation fan would devour. Entitled, "Memories Not Dreams" (Amazon kindle, $3.95) it is a wonderful collection of true short stories from one of the original pioneers of New Zealand aviation, Jules Tapper.
Author Tapper recently contacted me after reading my "There I Wuz!" series, and invited me to read his book.
Written in a similar format of true short stories, "Memories" tells many tall but true tales of his life in the untamed skies of the New Zealand Outback. Tapper is one of those rare breed of "been there done that" pioneer bush pilots who lived by his own rules and that of Mother Nature, and forged his own path, in a time when few had ventured into the wilds of New Zealand. An airplane owner at age 17? Now, that's one adventurous spirit!
As Tapper notes in his "Risk-Taker's Creed":
"The person who risks nothing, does nothing…only a person who risks is free!"
Each short story comes with a liberal dose of humility, humor, and sobering lessons learned, in a time when few rules applied, other than the rule of survival by the seat of one's pants.
Oh, and with plenty of dynamite to go around as well!
Fellow pilots would be wise to learn from Jules's mistakes, ingenuity, fortitude, triumphs and misadventures. Indeed, after reading his book, I enthusiastically requested to print one of his stories in our next "There I Wuz" Volume. He magnanimously agreed. Now, my quandry is, Which of his wonderful tales to tell?
Recommended for any adventurous spirit who wants lively, colorful aviation tales, well-told.
Memories, Not Dreams Aviation Book Review
The freedom we enjoyed in the days before bureaucracy caught up with us will always remain in my memory.Jules Tapper
Memories, Not Dreams Aviation Book Review:
Book Description from Amazon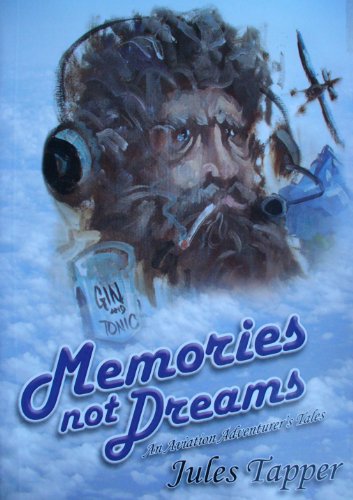 'Aviation adventurer with a briefcase' is one way of describing Jules Tapper. A 4th generation Southlander, he cofounded his own bush flying operation in Fiordland, New Zealand.
  He has flown over 100 different types of aircraft, helicopters, gliders and paragliders over 5 decades and is still actively flying in all disciplines. In 2010, he was conferred an Officer of the New Zealand Order of Merit for his long service to aviation & tourism.
From the Author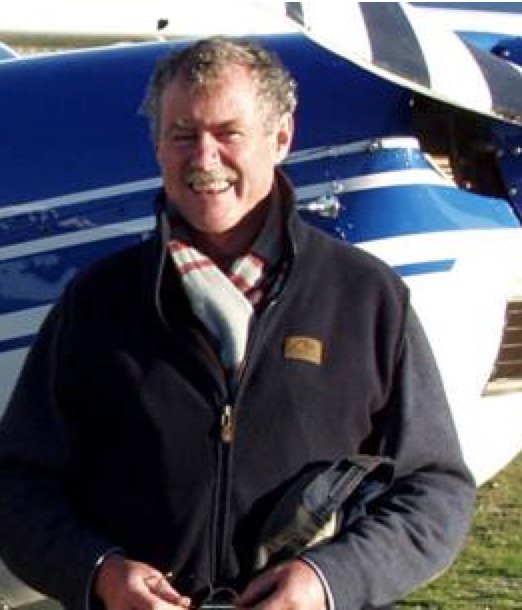 Many people involved in aviation do not realise that they hold huge amounts of information and practical experience that may be of great assistance to those coming through the system.
  I have always felt it incumbent upon me to share both the good and bad experiences in life because as an old flying instructor said to me many years ago, "Learn from the mistakes of others – you haven't got time to make them all yourself." Sound words that I have never forgotten.
When I look back on what has been a mostly adventurous trip through a lifetime involvement with aviation, extensive travel, tourism and business, I reflect that I have had quite an extraordinary and generally fortunate run. This book is the result.
  Enjoy the ride, and remember: you only get one cut at life. Live it to the full and have no regrets. It is great when you can truly say "Non, je ne regrette rien" ( No, I have no regrets.)
—Jules Tapper ONZM author of 'Memories not Dreams'.
Oh, and, for the record, Jules' instructor was quoting one of my all-time favorites: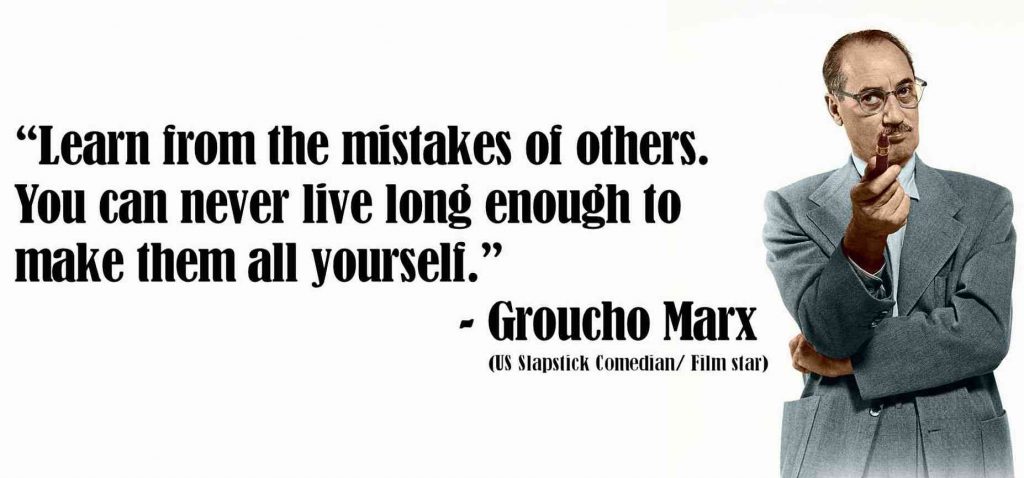 Related Cap'n Aux Aviation Book Links