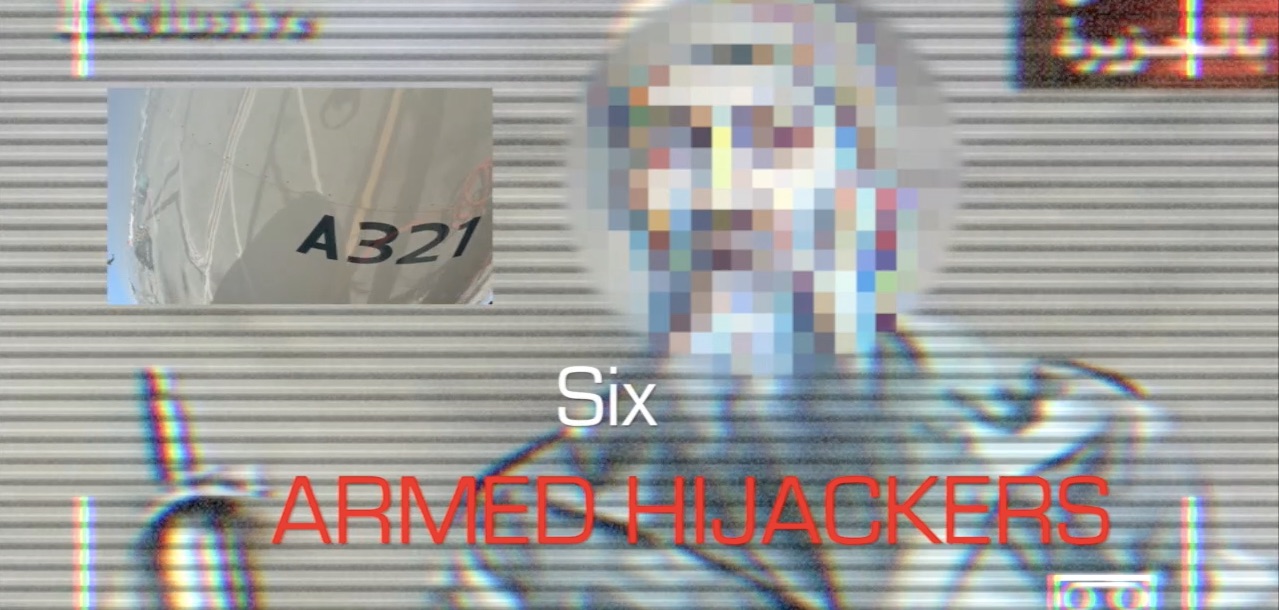 Jihadi Hijacking
 To the world's peace-loving Muslims, "Jihad" signifies the holy inner struggle to seek the Five Pillars of Islam.
A misguided few, however, have corrupted it into a call for war . . .
Agence Internationale de l'anti-Terrorisme
**TOP SECRET — PRIORITY ONE**
TO: KING COLE/ITA-USA
FM: ITA-ISRAEL
RE: OPERATION SPEARHEAD
LOST CONTACT WITH EURECONO FLT 924 DURING COVERT SURVEILLANCE OF TARGETS.
SUSPECT HIJACKING.
AGENTS ABOARD: FAGIN/DODGER.
Teen orphan Justin Reed has settled into the quiet suburban life as ITA Agent Bob Cheney's newly-adopted son. He's getting good grades and loving his crazy new girlfriend, Joya. In his spare time, he plays Flight Sim 3000. Finally, he's put the nightmare of the spy world behind him for good.
Or has he?
When their airliner is hijacked by armed terrorists—including Najla, a mysterious teen girl with striking green eyes—it's up to Justin and Bob to take it back. But that is only half the problem: even if they can overcome the hijackers, who's left to fly the plane? Worse, in their effort to save the day, the two uncover a plot that could trigger World War 3.
Once again, Justin must rely on his old orphan street smarts—and new CIA training—to take on armed terrorists and prevent apocalypse.
Every passenger's nightmare—and every simulator pilot's fantasy!
MISSION
3

OF THE CODE NAME:

DODGER

ADVENTURE SERIES!
Enjoy the 2-minute trailer, starring the author as a CIA Operative!
Direct Link: https://vimeo.com/capnaux/cnd3
PRESS
Winner, Young Adult Category—Remington Literary's Search for a Best First Novel
4 out of 4 stars! Superb on so many levels. A a well-executed juggling act with just the right amount of humor. Plenty of action, betrayal, and mistrust. The ending was very beautiful. A highly detailed, entertaining, and character-driven spy thriller!Online Book Club
Another huge success. This fast-paced page turner will take the reader into the excitement of a hijacking and emergency landing, as Justin and Bob fight for their lives, and the lives of their fellow passengers!Karlene Petitt, airline pilot-author, Flight for Safety; and Flight for Control
Author and airline captain Eric Auxier has pulled off another intense yet thoughtful thriller, this time aboard that with which he is most familiar: the cockpit of a jet airliner. A spy thriller series with heart!Tawni Waters, author, Beauty of the Broken; Top Travel Writers of 2010