#blog #airline #avgeek
All,
This week, I flew with these two special passengers, and thought the contrast was quite intriguing!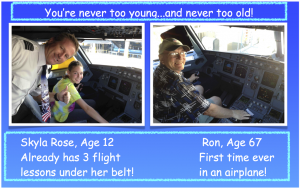 Skyla, Capn Aux wishes you the best of luck in your aeronautical adventures!

Oh, and by the way, Skyla . . .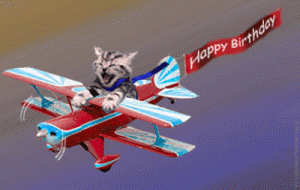 Speaking of Aeronautical Adventure, I am proud to announce our two first-ever recipients of the (soon to be) coveted "Cap'n Aux Award," for exemplary performance in the name of Aeronautical Adventure!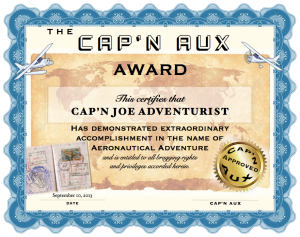 First, to Dillon H., for his encyclopedic knowledge of the airline industry and all things Airbus!
Capn's Dillon & Aux meet for java! Dillon and Bunny compare rides!
A short vid of Cap'n Dillon receiving his award


And to Jason "Banjo" T., for his recent accomplishment of attaining his PPL (Private Pilot License)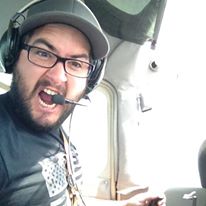 Now that's a helluva Capn Aux-approved action shot!
Speaking of memorable aviation shots…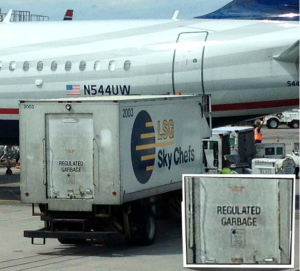 Cap'n Aux, your crew meal has arrived!
And more hilarity…
10 funniest airline parodies
PS:
AVAST, Ye Mateys!!
A reminder of a very important annual date coming up:
September 19th is the annual Talk Like a Pirate Day!
How to talk like a Pirate:

Other Piratey Links:
http://www.talklikeapirate.com/piratehome.html
http://www.yarr.org.uk/talk/
http://en.wikipedia.org/wiki/International_Talk_Like_a_Pirate_Day


JOIN THIS SITE…………………VERIFY………………………..JOINED
COMMENT……………………….VERIFY………………………..MADE
FACEBOOK………………………VERIFY………………………..LIKED
TWITTER………………………….VERIFY………………………..TWEETED
EMAIL………………………………VERIFY………………………..MAILED
OTHER NETWORKS………..VERIFY………………………..SHARED
POST-FLIGHT CHECKLIST…………………..COMPLETE!
— — — — — — — — — —
Departing
Wednesday,
September
18 @ 11:00 PHX
Part I: Blog Buddy & Air Traffic Controller Brian
Jumpseats with Cap'n Aux!
— — — — — — — — — —
Part II: Cap'n Aux visits Air Traffic Control!
— — — — — — — — — —
— — — — — — —
DID YOU LIKE THIS POST?

Me too!
If so, I invite you to

COMMENT

,

SHARE

,

TWEET

,

LIKE

, EMAIL

&

+1

etc., below!
It looks like this:

See? Right down below this line!