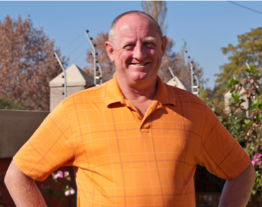 Guest Post by NYCAviation.com Producer and Plane Spotter Extraordinaire, Mark Lawrence!
Captain Bruce Dickinson – a rather normal sounding name for a captain of a commercial aircraft – you would think.  But, this Captain Brice Dickinson has a little bit of a moonlight job as well as being the founder and co-owner of Cardiff Aviation, based at Cardiff Airport in Wales.  You see, he also happens to be the lead singer of the heavy metal group Iron Maiden and as part of that job, he is also the captain and commander of "Ed Force One", the bands transport for their  "Book of Souls" world tour for 2016.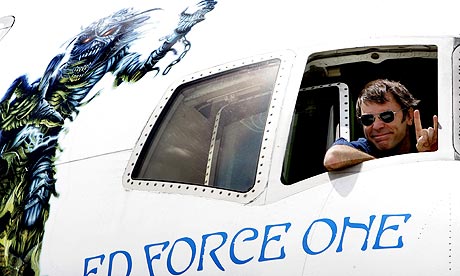 The music group is not newcomers to using commercial aircraft as their personal transport for world tours.  Initially, the used two Boeing 757-200 aircraft from the airline that Dickinson worked for, now defunct English charter company Astraeus Airlines.  The name of the aircraft came from a competition that was held on their website, and is a make up from their mascot "Eddie the Head" and Air Force One, the personal transport of the President of the USA.  For the 2016 tour however, the group needed to upgrade their transport to be able to haul all of their crew and equipment to 6 continents, 35 countries and 70 cities around the world.  For this reason, the approached Air Atlanta Icelandic to charter one of their recent acquisitions, a recently retired Air France Boeing 747-400 registered TF-AAK.  Dickinson, while a fully qualified commercial captain on aircraft such as the Boeing 757 needed to go through a conversion and certification to be able to take command of the bigger aircraft, a conversion that was completed with group school and a simulator.
So, on February 19, 2016, the group departed Cardiff and headed across the Atlantic Ocean for an arrival on a cloudy Fort Lauderdale in front of several hundred aviation and heavy metal fans.  Despite the clouds, the arrival was – as spectacular as ever.
Welcome to South Florida, Ed Force One!
—  —  —
ADDENDUM
…And here's the good Cap'n and Crew taking off!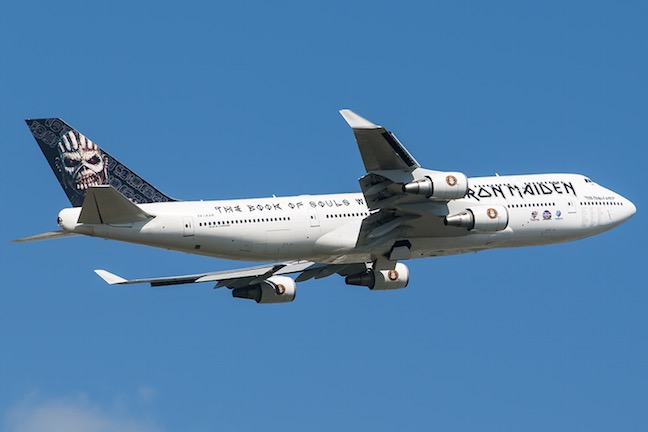 —  —
Just for fun, here's an encore showing of our Word on the Ramp video featuring the new Ed Force One:
—  —  —  —
LINED UP & WAITING
Word on the Ramp!

Our Periodic Video Roundup of All Cool Things Aviation!
—  —  —  —
TAXIING FOR TAKEOFF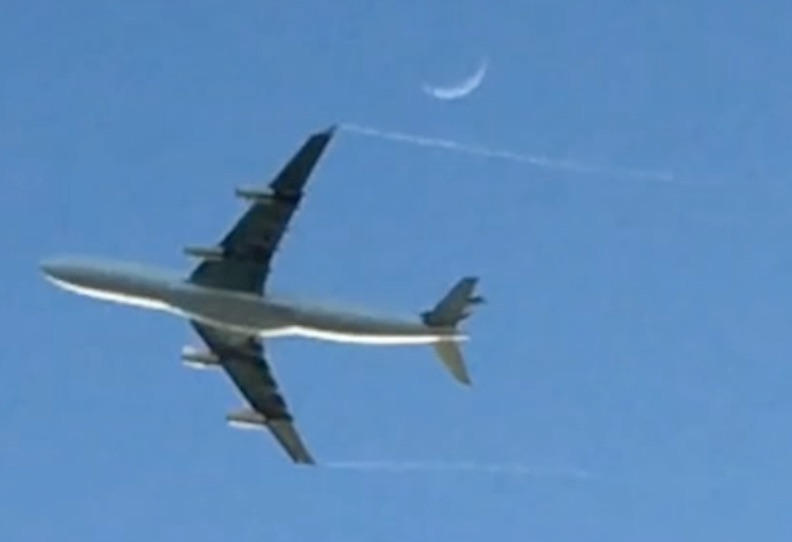 The Best of Cap'n Aux, 2015!
—  —  —  —
NOW BOARDING
A Pilots' Analysis of the 2014 AirAsia 8501 Accident