Flash Mob: White Pilots Can Dance!
Flash! White Pilots Can

Dance

!
(Sort of.) Need proof? Look no further than the American Airlines "Flash Mob" at PHX Sky Harbor Airport!
Around 25 AAL employees, including Flight Attendant Bunny and Yours Truly, participated in a Flash Mob at Terminal 4, dancing to Beyonce's "Move Your Body." As the "token pilot," the director even had me bust a move mid-song!
If you can handle it, here it is. But strap in tight, you're in for some major turbulence!
Direct Link: https://youtu.be/51nrsVQInb8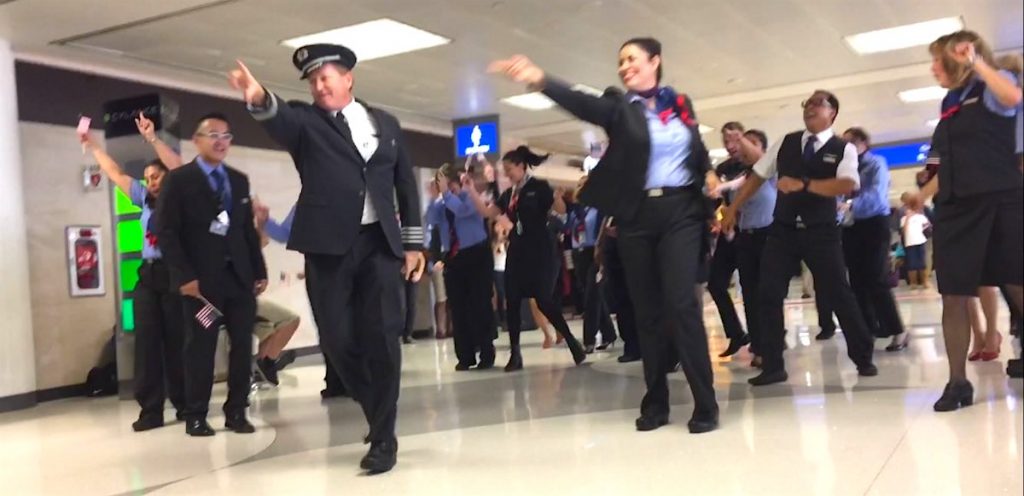 OK, so I may be a tad "Rhythmically Challenged," but a good time was had by all!
THIS IS CAP'N AUX . . .
DANCIN' OFF!