Fledgling Flyer February Begins!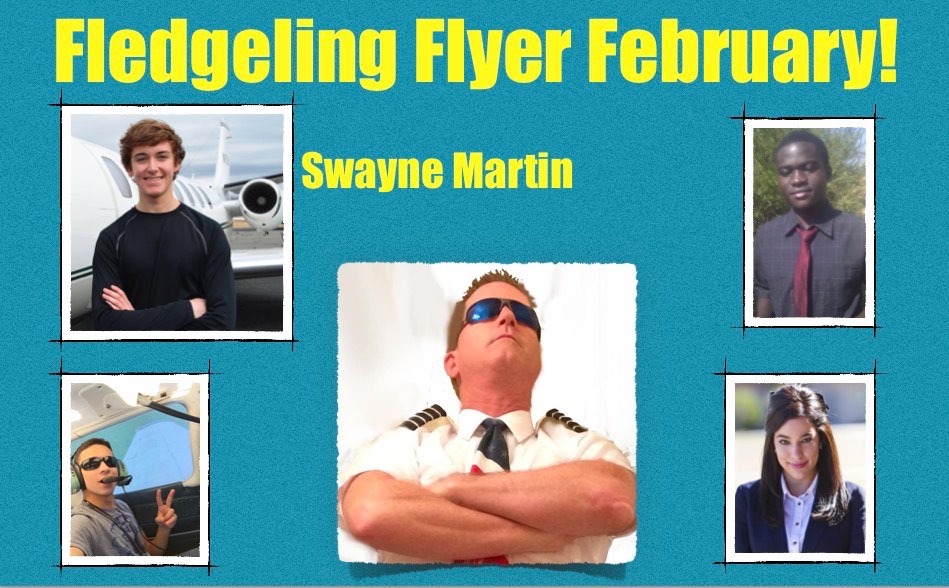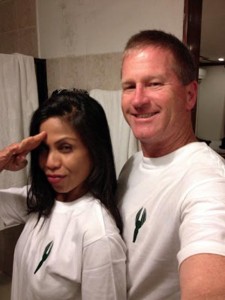 Per tradition, Bunny and I are taking February off and traveling, so we are turning the blog over to our NextGen of future pilots!
We handpicked for you each pilot-writer, and you will soon find out why.
Each was assigned to talk about a trait that makes for a successful pilot, career, and life in general.
And—

WOW!

—did these kids deliver!
.
First up . . .
Swayne Martin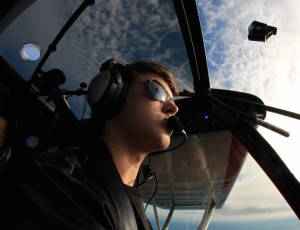 Swayne leads our blogging pack of upcoming pilots, and for good reason. At the tender age of 17, he has not only garnered his PPL (Private Pilot License), but has also become a well-known blogger in his own right, at "Private to Professional Pilot" (swaynemartin.com).
Candidly chronicling his flight training adventure from Hour 1, Swayne has attracted legions of fans who long to follow in his footsteps and chase their aviation dream into the skies. Swayne is also a master of the camera, putting out amazing aviation videos at a breakneck pace.
Even more impressive, Swayne is one of three powers behind one of my favorite websites, BoldMethod.com. In less than a year, Bold Method has launched meteorically into the aviation blogging stratosphere. Indeed, it was named Number 4 on AgoraPulse's Top Facebook Pages of 2014—and is now the world's largest online aviation magazine!
But, before all this happened, he nearly quit. Why? Read on!
..
Cap'n Swayne, You have the Controls!
..
The Best Decision I Ever Made

 
by
Swayne Martin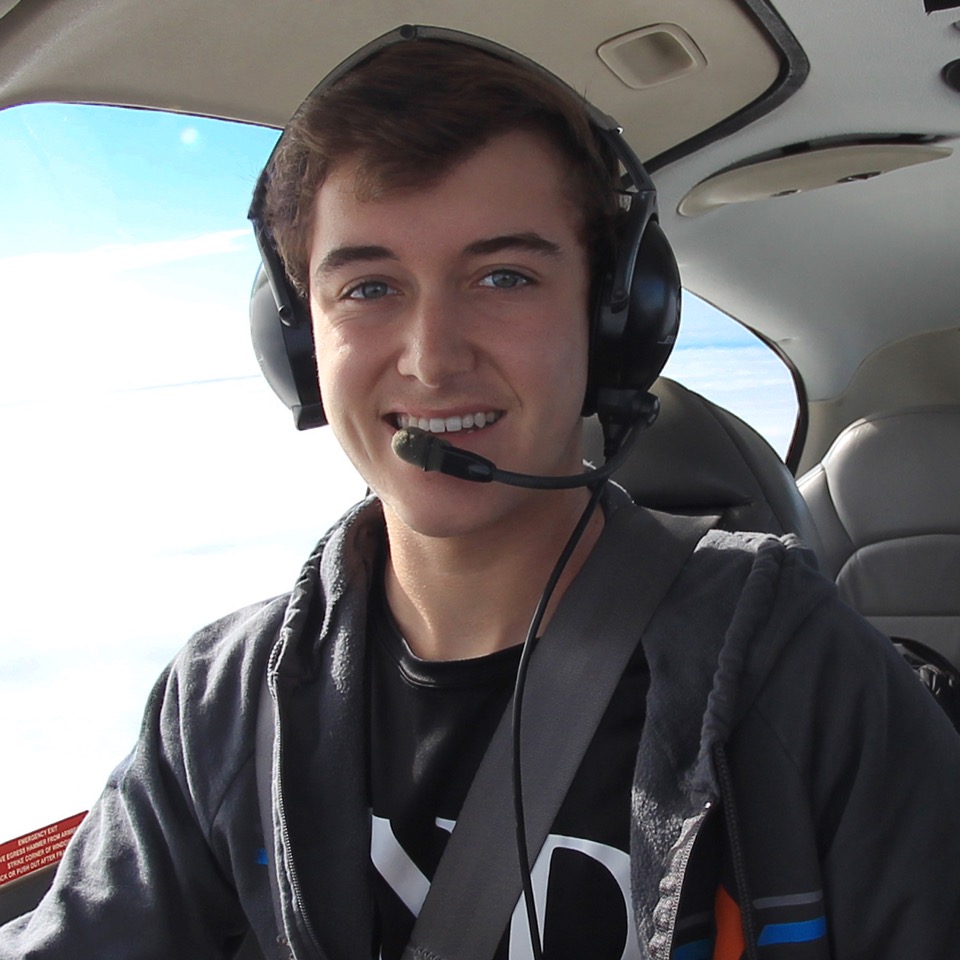 My name is Swayne Martin. I'm a 17 year old private pilot, founder of "Private to Professional Pilot," and editor for Boldmethod pilot training. In avoiding the title of "blogger" at school, I nearly stopped writing and sharing my flight training experiences online. Little did I know that my writing was about to change my life, propelling me to the forefront of aviation media. This is how it happened:
At 15 years old, I started a simple blog titled "Private to Professional Pilot" on the easy-to-use Google Blogger platform. With no one in my family being a pilot, I wasn't sure how to begin or what to expect along my way to becoming a pilot. I was disappointed that there was no go-to source for private pilot training experiences, so I decided that I was going to detail my entire private pilot training track, writing about every step from the first flight lesson, to the final checkride, and beyond. Nothing would be cut-out; it's no secret that flight training isn't easy, so both the good experiences and bad experiences were written about equally. From the time I began my training to the checkride, I published 127 articles on the blog, averaging 2 posts per week.
It was hard work; maintaining a normal life with school work, friendships, training, and flying was stressful. To add a full blog schedule on top of that, writing for many hours a week, made my life pretty busy.
Video Link: youtu.be/Rqo3exlxma8
When I told my dad that I wanted to begin flight training, he made me promise that I would be aggressive about connecting with pilots from all walks of life, learning from them and gaining a few mentors along the way. Cap'n Aux, Karlene Petitt, and Brad Tate quickly became my close friends, encouraging me and giving advice from day one. I was fortunate to have supportive parents that wanted me to have some skin in the game from the beginning; I had to fund the first half of my flight training.
After a few months, my friends discovered my blog and Twitter account (@MartinsAviation). A few made fun of me for being a "blogger," and some began to make fun of aviation, something about which I had quickly become passionate. While I didn't show it, and tried to take the jokes with a grain of salt, it bothered me that almost no one close to me understood or respected the path I was about to begin. Sadly, I was close to dropping it all, stopping the blog in its tracks, all to avoid others labeling me in a way I didn't want – the geeky internet "blogger." Little did I know at the time, continuing "Private to Professional Pilot" was the spark for some unexpected changes in my life.
In the 4th month of flight training, I first experienced how powerful sharing your experience with the world can be. During a spring break trip to Los Angeles, I posted a quick notice to my blog that I would be in Southern California for vacation, so there wouldn't be any blog updates for a week or so. Two days later, I received an email from Colin Summers, a reader of my site with whom I had not yet connected. He saw my post and offered to take me on a flight over Los Angeles, Santa Monica, and Hollywood in his DiamondStar DA40 out of the Santa Monica Airport. Only a few months into the blog, I already had enough followers to make experiences like this possible.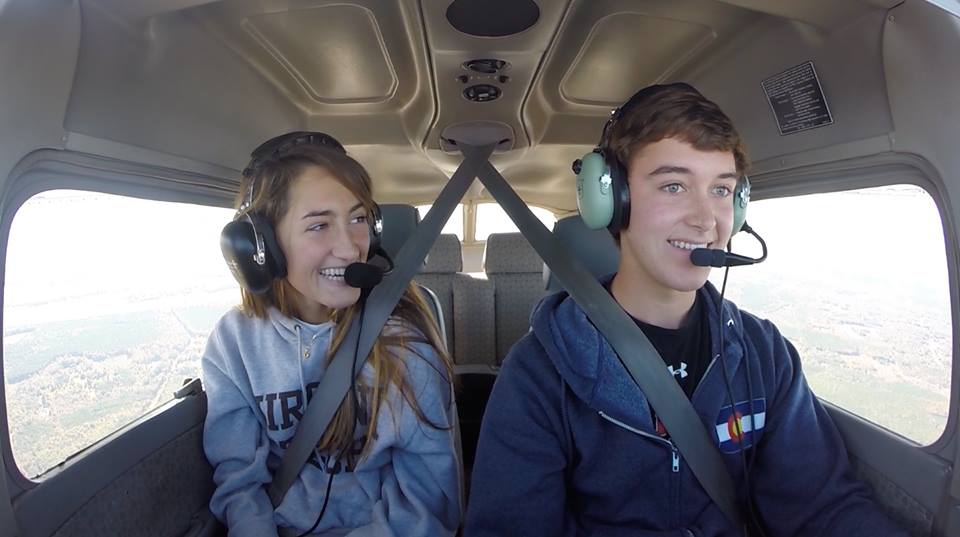 Over the next year, I continued training and writing about, well, everything. I connected with hundreds of pilots over Twitter and LinkedIn, developing an amazing, supportive community. By the time my private pilot checkride arrived (when I turned 17 years old), the blog had grown to over 200,000 views from 190+ countries worldwide. While I was proud of the blog's progress, my real excitement came after landing and a hand shake from my examiner. I was finally a licensed pilot, having accomplished something that I'd dreamed of my entire life. I had worked hard and accomplished a goal – I was proud of myself and where I was about to go.
Shortly after receiving my new certificate, I received an email and phone call from Aleks Udris and Colin Cutler, the founders of Boldmethod pilot training. Boldmethod's daily aviation blog had been started two months earlier and they were ready to start expanding/growing the website. Aleks and Colin read through every article on my blog and asked if I'd be willing to join with them, working as a team to produce, manage, and write content that would teach, entertain, and inspire pilots all around the world. At the time, Boldmethod had about 43,000 unique readers and 72,000 page views, monthly.
Now, less than a year later, Aleks, Colin, and I have grown Boldmethod to well over 700,000 unique monthly readers, with 1.3 million page views per month. We've partnered with generalaviationnews.com and are now the largest online aviation magazine in the world, surpassing the traffic numbers of aviation legends such as AOPA and Flying Magazine. Better yet, I've had the great fortune of meeting thousands of the most amazing pilots in the world. If I've learned anything, it's that aviation is a tight-knit, generous community.
So how did that happen? How did I go from writing "Private to Professional Pilot" on Blogger, to becoming an editor for the world's largest online aviation magazine? It's simple – I just started. I worked hard at starting my own blog, without any expectation of what was to come. I wanted to share my experience with the world and help people like me- those with no aviation background- find an easy way to progress through flight training.
It scares me to think that I was so close to ending my blog, all because of some joking from people at school. Speaking from personal experience, if you want to be successful in aviation (or really anything), it's important that you recognize, embrace, and follow your own, unique path. Without starting my little blog, Aleks and Colin would never have found me and I wouldn't be a proud Boldmethod team member today.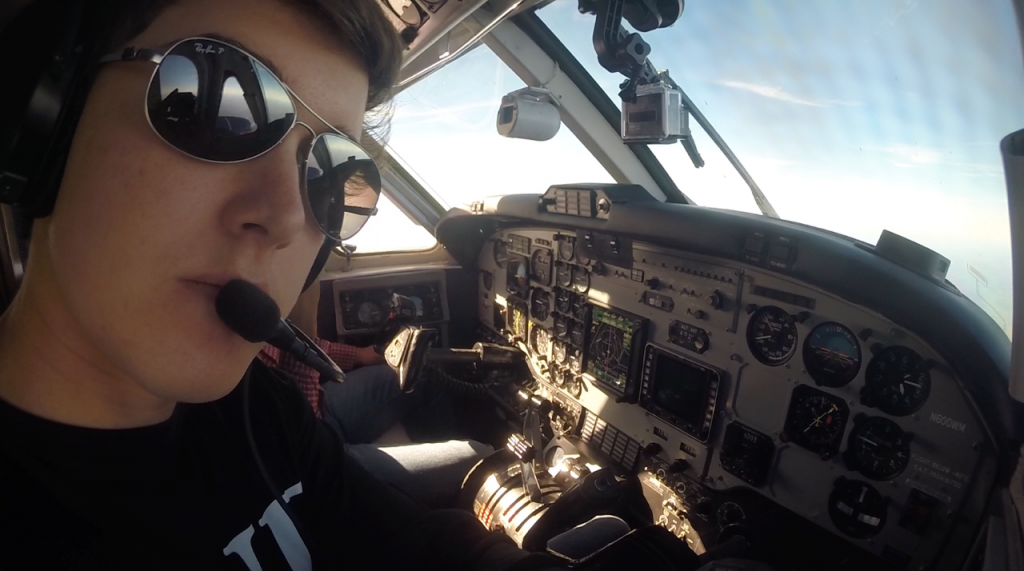 My name is Swayne Martin and today I proudly call myself a blogger.
Fantastic, Swayne!
So many lessons in his story. Over the years, I have heard from many of you who have lamented about your friends and family simply not understanding your passion, teasing you about it, and discouraging you from chasing your dream. Well, Swayne is living proof that these naysayers are full of BUNK! Ignore them, or better yet, use their skepticism as a challenge to do better!
You never know: just like Swayne found out, one of the great, unexpected pleasures of chasing your dream is that is opens you up to new adventures you never even imagined!
Speaking of adventures, here's Swayne's latest caught on video for his Bold Method team. Nope, flying doesn't get much better than this!
Swayne can be found at: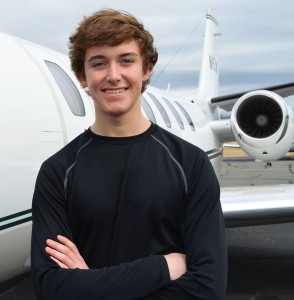 From Private to Professional Pilot Martinsaviation.com
Bold Method Boldmethod.com
Bold Method Facebook facebook.com/Boldmethod
Twitter @MartinsAviation
General Aviation News generalaviationnews.com
BoldMethod on Agora Pulse Top 10 List http://www.boldmethod.com/blog/article/2015/01/agorapulse-ranks-boldmethod-number-4-facebook-page-of-2014/
—  —  —  —
Other Fledgling Flyer February Posts
Related Cap'n Aux & Other Links
—  —  —  —
LINED UP & WAITING
FFF continues with
Karim Elsammak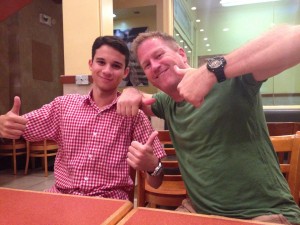 on "Fun!"
—  —  —  —
TAXIING FOR TAKEOFF
FFF lands in Tanzania
Kelvin Pella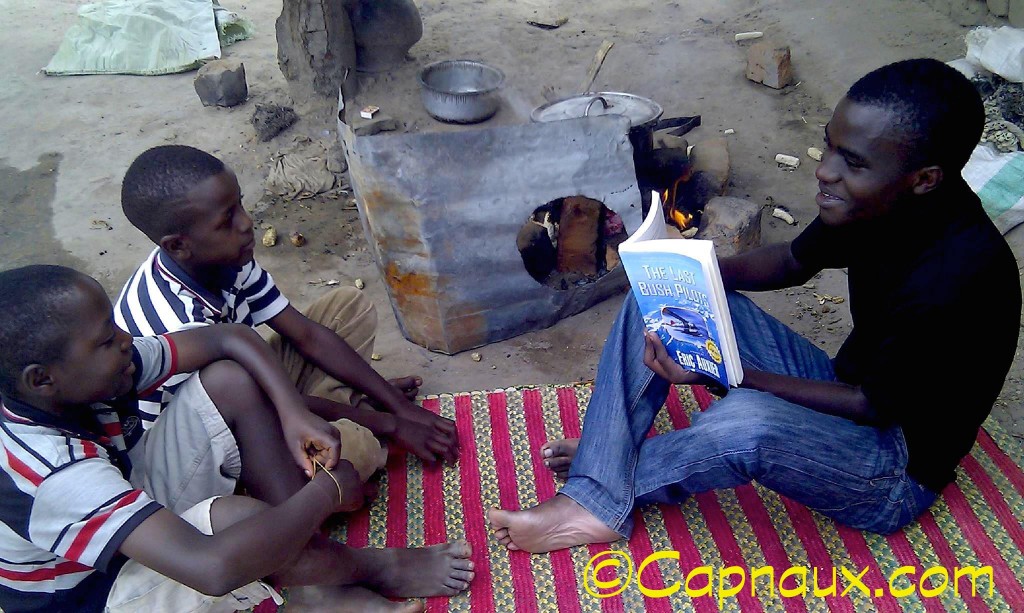 on "Perseverance"
—  —  —  —
NOW BOARDING
FFF wraps up with
Patricia Espinosa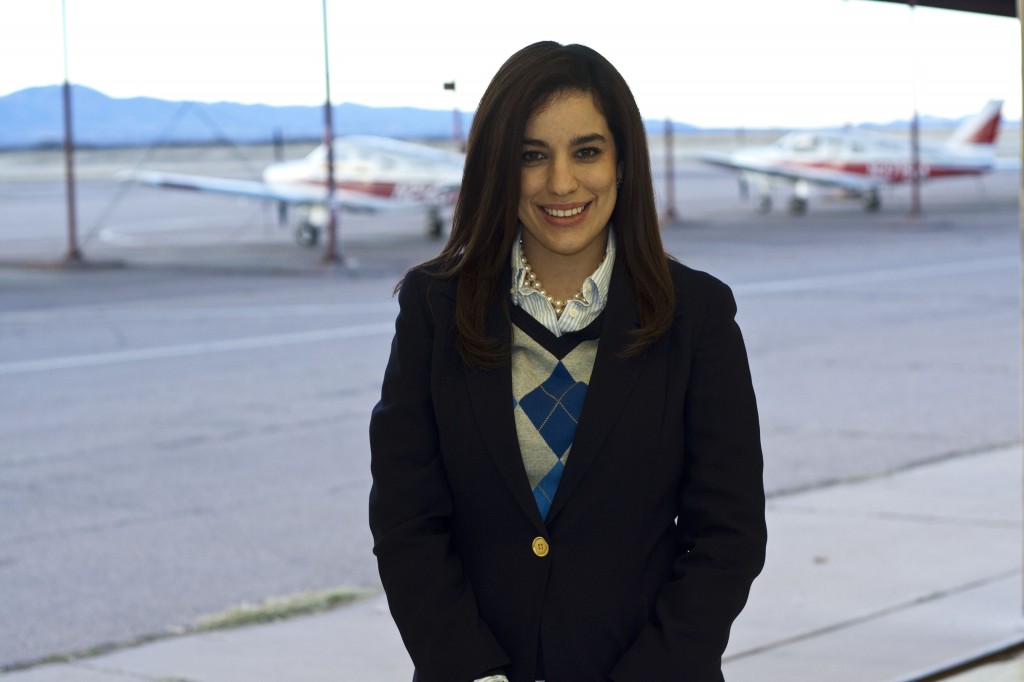 on "Humility"