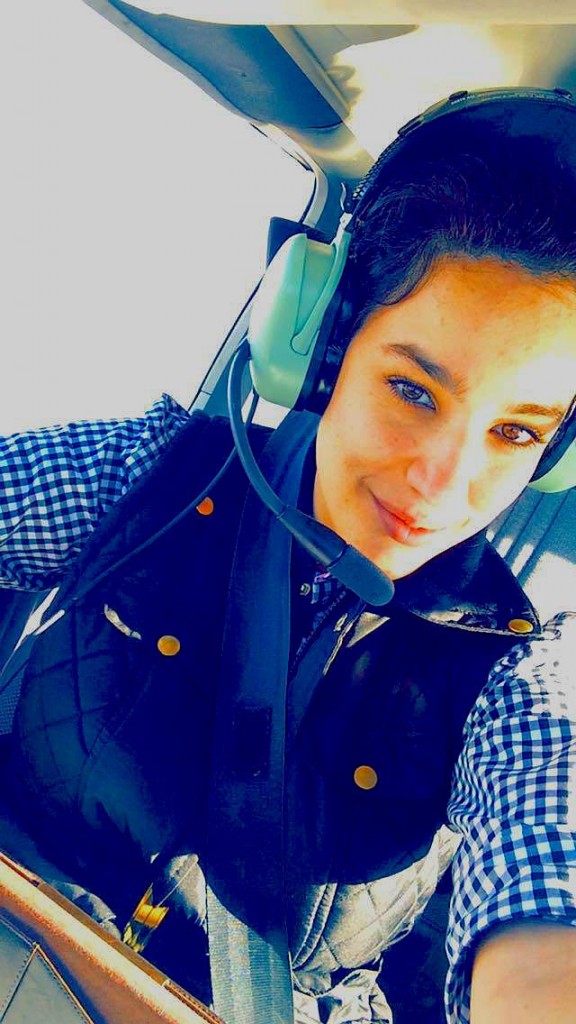 Wrapping up our aviation blogging extravaganza, Patricia Espinosa writes about "Humility," which is somewhat ironic, given her amazing accomplishments.
One of the rising stars of my Alma Mater, Cochise College, by her words, grades and abilities, Patricia has won several scholarships.
Patricia aims to be a professional pilot, but of a different sort: she not only plans to be an aerial firefighter, but also to transform the industry into a powerful force against Mother Nature's devastating wildfires!
 Patricia hails from Douglas, Arizona, where Cochise College is located. But make no mistake: this spunky (yet humble) aviatrix is going places!
Cap'n Patricia, you have the controls!
Humility
by
Patricia Espinosa
The air up there in the clouds is very pure and fine, bracing and delicious. And why shouldn't it be? – it is the same the angels breathe.Mark Twain
When most people look up at the sky, they see heaven; when pilots look up at the sky, they wonder how long a particular meteorological condition will last. Sure, the sky is blue, and those puffy clouds look nice, but look at the vertical development; it's probably going to thunderstorm soon. A blue sky may trigger a response to look up the latest weather and see what fronts are coming to spoil it. Pilots are lucky to work amongst the angels, but also cursed, knowing everything can go wrong at a moment's notice.
  How can we not be humbled by the sheer force of nature when we pilots are at her mercy?
Humility is not about being afraid; it's about respect.
Let me say that being humble is not about being afraid or lacking confidence. To me, being humble is more about respect. We respect that nature will not always be in our favor. We respect our flying machines. We know that we are not as all powerful as we may think. Sure, we have conquered gravity. But the winds and the weather it produces?
  Not so much.
  Humility is a trait to be admired. All too often, I see people, especially pilots, who are arrogant; those are the people who scare me the most. They take risks and think they are good enough to overcome any obstacle. The last thing I want to do is share a cockpit with a pilot who thinks he can do anything. Those pilots tend to end up in the NTSB reports. They take off without checking the weather, and skip their pre-flight inspection.
  That macho attitude is dangerous—and it is not just limited to the boys.
  Speaking of which, to the vast majority of male pilots, women in the aviation community are welcomed. But I have experienced more than my fair share of men who told me the cockpit was no place for a woman. I have also been told that, as a woman, I should use my femininity to get where I want to go; a comment which was insulting at best. All I heard was that women cannot rely on skill alone to get where they want to go; simply not true.
Rarely is piloting easy; it is filled with many stops, holds, and alternates.
Women are successful at all levels of aviation; I witnessed that first hand at the Women in Aviation Conference in Orlando last year. I met women who pilot military and civilian aircraft, women who have started their own aviation business and even a few Women Air Force Service Pilots (WASPs) who helped us win WWII. I mean, c'mon, how awesome is that? These ladies were not allowed on the front lines, but they figured out a way to not only serve their country but fly as well. It was just such a humbling experience to be around women who have overcome major cultural barriers.
  Rarely is piloting easy; it is filled with many stops, holds, and alternates. Knowing this makes it so much more humbling when I see pilots achieve their goals. I know it didn't come easy, and I know they still have a long way to go.
  As Vice President of the Papa Zero Three flight club at Cochise Community College in my hometown of Douglas, Arizona, I work hand in hand with fellow aviation students. (Note: P03—pronounced, "Papa Zero Three," is the Cochise College Airport designator.) Like me, they eat, sleep and breathe aviation.
  For example, we have turned sim time into a challenging competition which we have dubbed "The Cross Wind Wars."  The pilots here at Cochise, even Cap'n Aux on one occasion, test their skill. The simulator grades the landing with a score, and the highest score gets a pilot's name on a plaque and bragging rights.
  My favorite activity, however, has to be our trips to the Pima Air and Space Museum. There, are surrounded by aviation history. Veterans regale visitors with their amazing and heroic aviation war stories—stories full of passion and excitement, love and pain, and you can see in their eyes how fond they are of all the aircraft there. The museum is truly a place where you can reflect how far we have come in aviation in a matter of a few decades. Each aircraft is not just an artifact, but a veteran in its own right. They have fought in battle and have seen lives lost and victories won.
Speaking of heroes, my dream is to help firefighters analyze and contain fires from the sky to prevent tragedies, like the one experienced by the Arizona Hotshot crew in 2013, which took the lives of 19 fire fighters.
Through sensor technology, we are now able to see how fires are moving more clearly and accurately than ever before. Unmanned aviation is garnering all the media attention, but it is the sensors that can help keep our heroes safe. It's the sensors, and the people who are interpreting data, who can help save lives. But until the FAA puts out rules on drones, we can still install sensors on manned aircraft to aid in firefighting safety and effectiveness.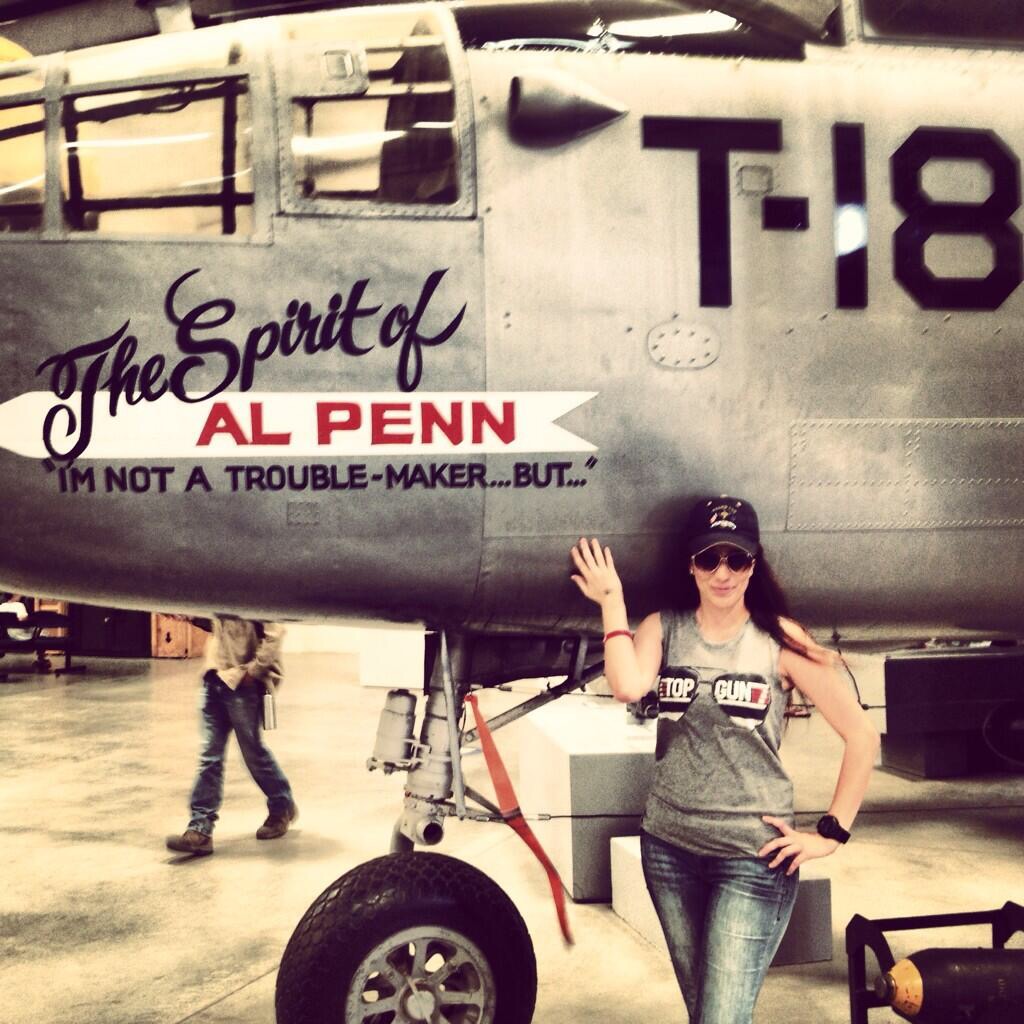 For me, winning the Arizona Business Aviation Association scholarship was a dream come true. I was given that gift by men and women in the aviation community who love aviation as much as I do. To know they, too, were once in my shoes, working hard every day to achieve their dreams, and then turned around and helped up those who were following them in their footsteps is not only inspirational but humbling as well.
  Aviation has been such a humbling experience for me in general, and even if I never make it to my destination, I am lucky to have been given so many helping hands; I simply wouldn't be here without them. I feel connected to other pilots by the simple fact that, like me, they love the sky and flying more than anything on Earth.
  It has been an amazing experience to be part of a club where we understand each other's passion. Even though our club is small, we support each other.
  One day, we all will fly off in different directions, but our home will always be Papa Zero Three . . .
  May the winds forever favor Runway 5.
  Fantastic post, Patricia! We wish you the best of luck in the cockpit and in your ambitious career! Just reading your story inspires us to strive for that much more in life—and do it humbly! A small-town gal, with a special passion, and focus on a specific dream. Yes, Patricia, you are truly going places!
 What a great wrap-up to a great series, folks! Four upstanding young men and woman, the NextGen of our world's aviation community, speaking their thoughts.
  It warms my heart to know that aviation is being put into such good hands! Indeed, each of our FFF participants brought something unique to the table, something we could learn, absorb, take for ourselves, and inspire us to do better.
  While each blogger was unique, there are some common threads I see running through each of their lives and stories: Hard Work…Humility…Gratitude…a solid vision…and a life determined to be lived based on their own accomplishments, not what others can do for them. Sure, networking is essential to anyone's success, but a tacit admission that, ultimately, it is YOU who bear the brunt of the responsibility for how your life unfolds . . .
And it is YOU whom you can congratulate when you achieve your dream!
Patricia, as a female aviator and Cochise College student, was the perfect person to wrap up this month's FFF extravaganza—for this leads straight into our activities for next month . . .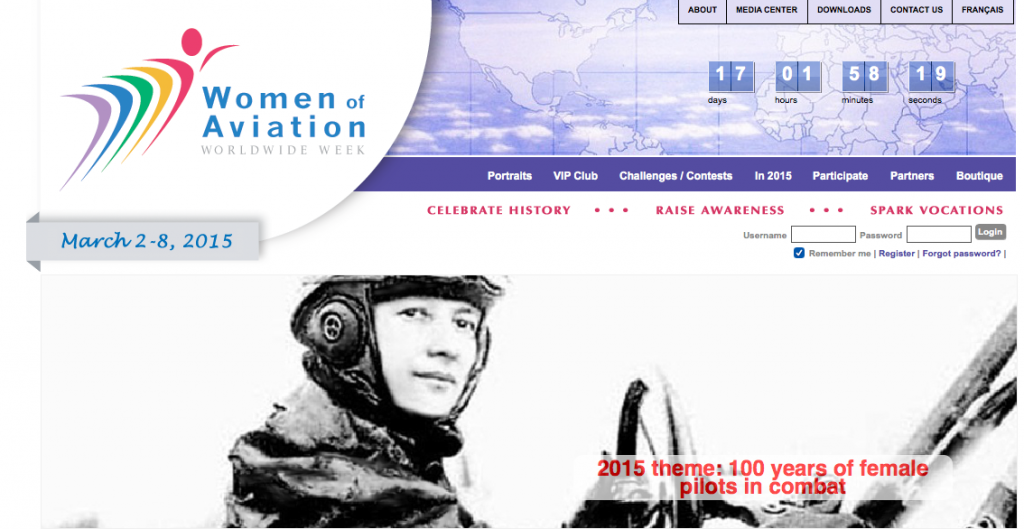 In March, I've been invited to speak at both the Women of Aviation Worldwide Week conference in Albuquerque, NM (Mar 2-8), and on March 27 at Cochise College's 50th anniversary celebration!
And, of course, I'll bring you with me the whole time, right here on
Adventures of Cap'n Aux!
This is Cap'n Aux . . . Signing off!
—  —  —  —
Previous Fledgling Flyer February Posts
Related Cap'n Aux & Other Links
—  —  —  — 
LINED UP & WAITING
Departing March 1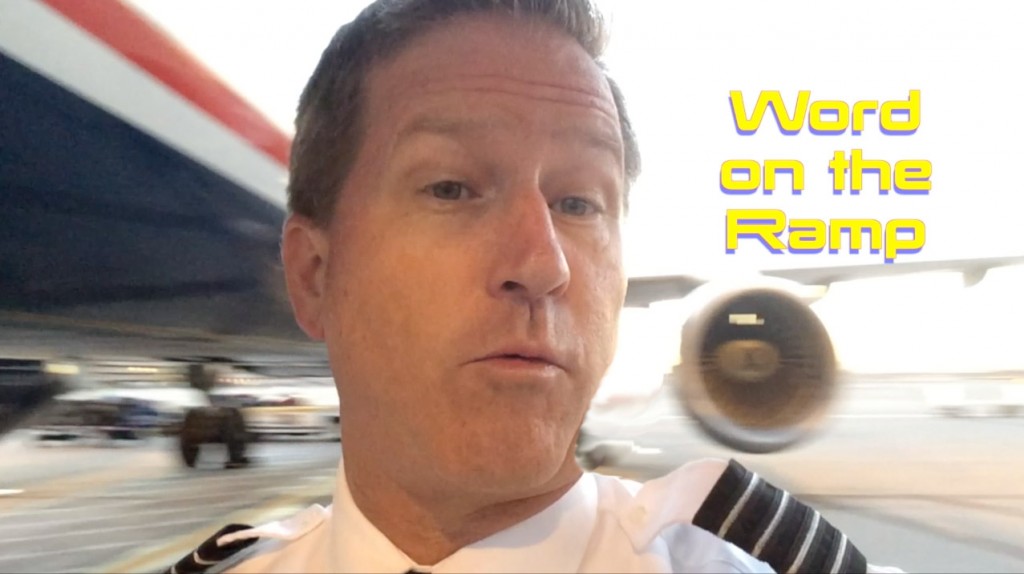 Word on the Ramp!
Our Periodic Roundup of All Cool Things Aviation!
Bonus: our Blogging in Formation discussion on Women in Aviation!
—  —  —  — 
TAXIING FOR TAKEOFF
Departing March 5
Women of Aviation Worldwide Week!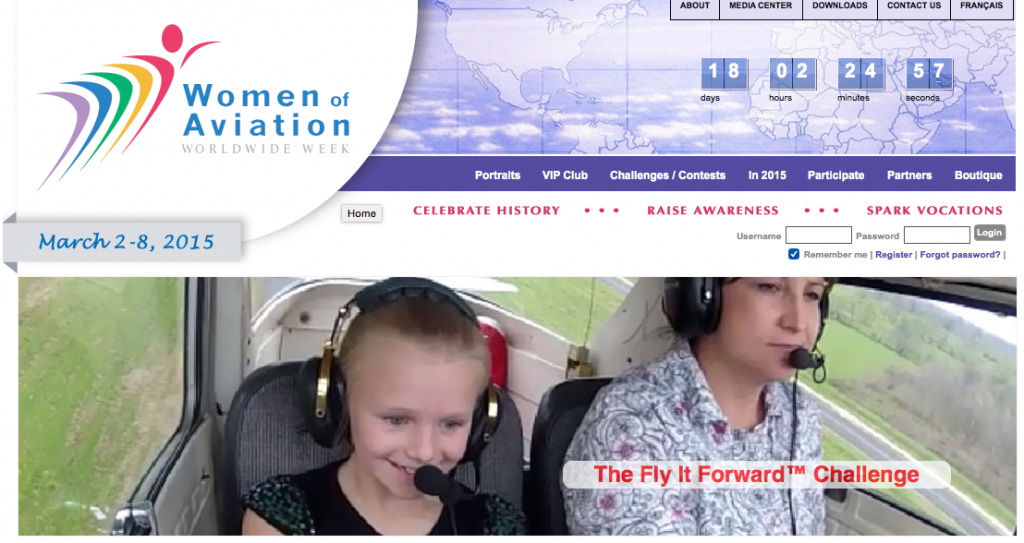 Cap'n Aux Speaks to our NextGen of Female Pilots!
—  —  —  — 
NOW BOARDING
Departing in late March

Cap'n Aux Celebrates 50 years of aviation with Cochise College!