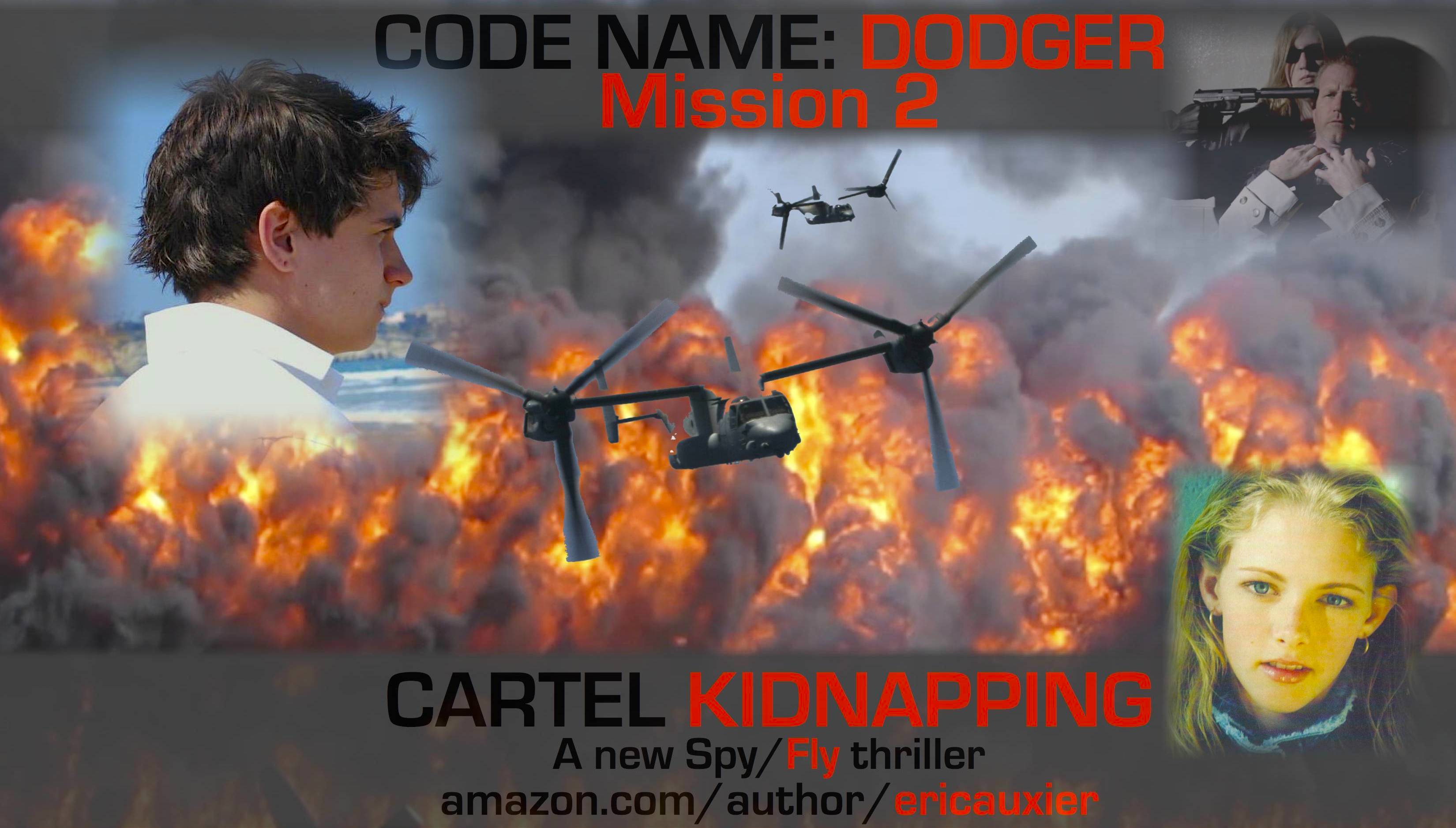 Cartel Kidnapping
"Who is the great CIA Agent, Artful Dodger? Tell me now, and I kill you quick."
  CIA Case Officer Bob Cheney is kidnapped, and teen orphan Justin Reed—aka the Artful Dodger—tracks his newly-adoped father to a top secret smuggling base, where he is forced to match wits with the cartel family's brilliant teen prodigy, Luis Ocho.
  But Luis's stunning sister Kiara is another story. Is she falling for Justin, or is this just another one of Luis's diabolical tricks to lure the "great Agent Dodger" to his demise?
  Once again, Justin is forced to rely on his old street smarts—and his new CIA training—to face a ruthless enemy.
  A sequel to Code Name: Dodger, Mission 2: Cartel Kidnapping continues the adventures of teen orphan Justin Reed, and is a Young Adult, action adventure spy series for kids of all ages.
MISSION
2

OF THE CODE NAME:

DODGER

ADVENTURE SERIES!
Enjoy the 2-minute trailer, starring the author as a CIA Operative!
Direct Link: http://vimeo.com/capnaux/cndodger2
PRESS
Even more action-packed than Code Name: Dodger. A spy thriller series with heart. Eric Auxier is the next Tom Clancy!Tawni Waters, Beauty of the Broken; Top Travel Writers of 2010
With Mission 2, all expectations were exceeded! The ending was nothing short of a great surprise!Karlene Petitt, airline pilot-author, Flight for Safety; and Flight for Control
While so many sequels are not as good as the first, this was not the case!Debra L, Fort Lauderdale
A rollicking fun read that will keep you on the edge of your seat!Jen N, Ohio