Blogs & Blog Buddies Part 2!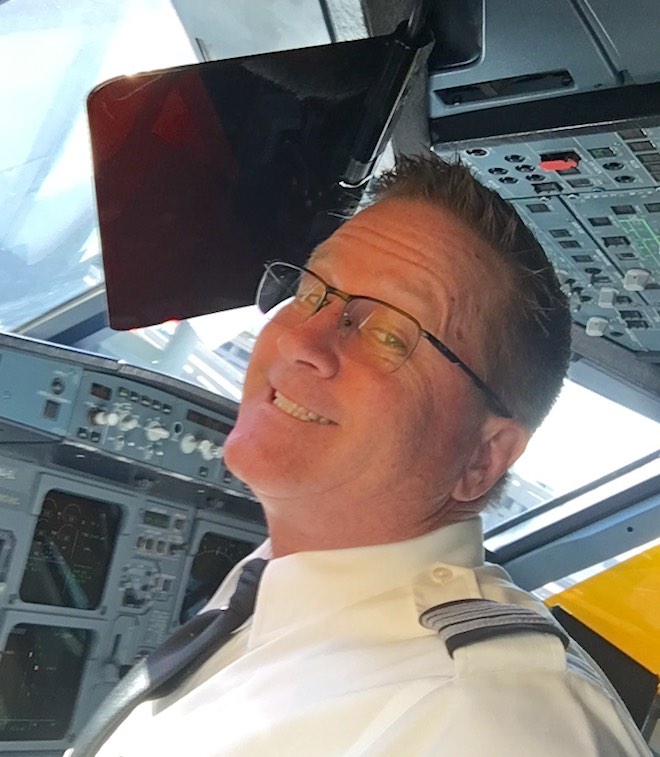 Folks, from the flight blog, welcome aboard!
Several great new aviation sites have popped up recently, started by none other than our own Blog Buddies!
I've been Jonesing to tell you all about them, but other aviation stories kept landing on our desk (cough, UAL, cough!)
Well, now's the time to catch up.
Let's get right down to it, shall we?
But First . . .
Happy #WorldPilotsDay!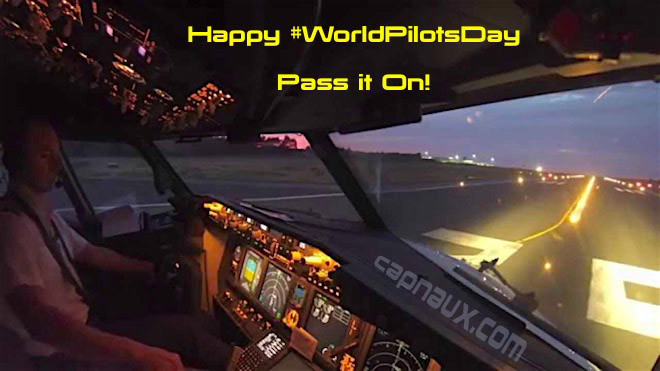 Yesterday was "World Pilots Day." Don't forget to thank a pilot!
And Now . . .
Blogs & Blog Buddies Part 2!
Captain Billy Walker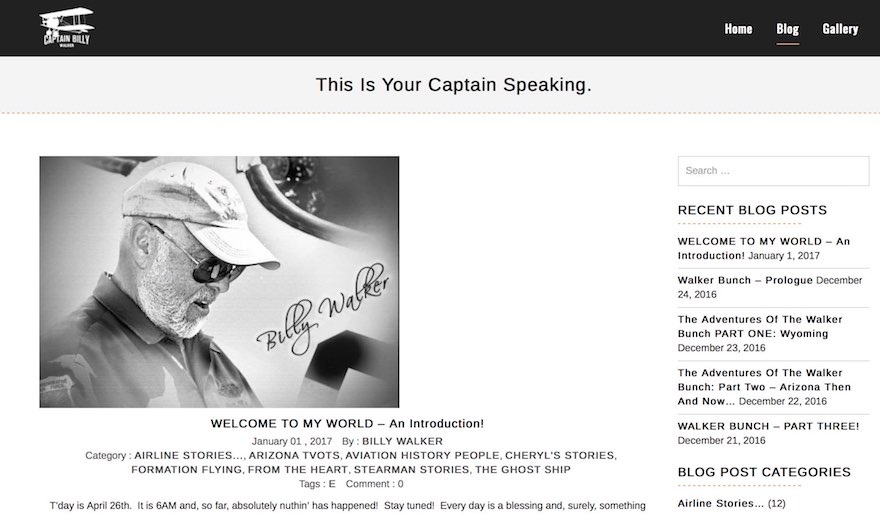 First up, Captain Billy Walker (Ret.), a former pilot-instructor with my airline, has started a wonderful blog chronicling his life in the skies.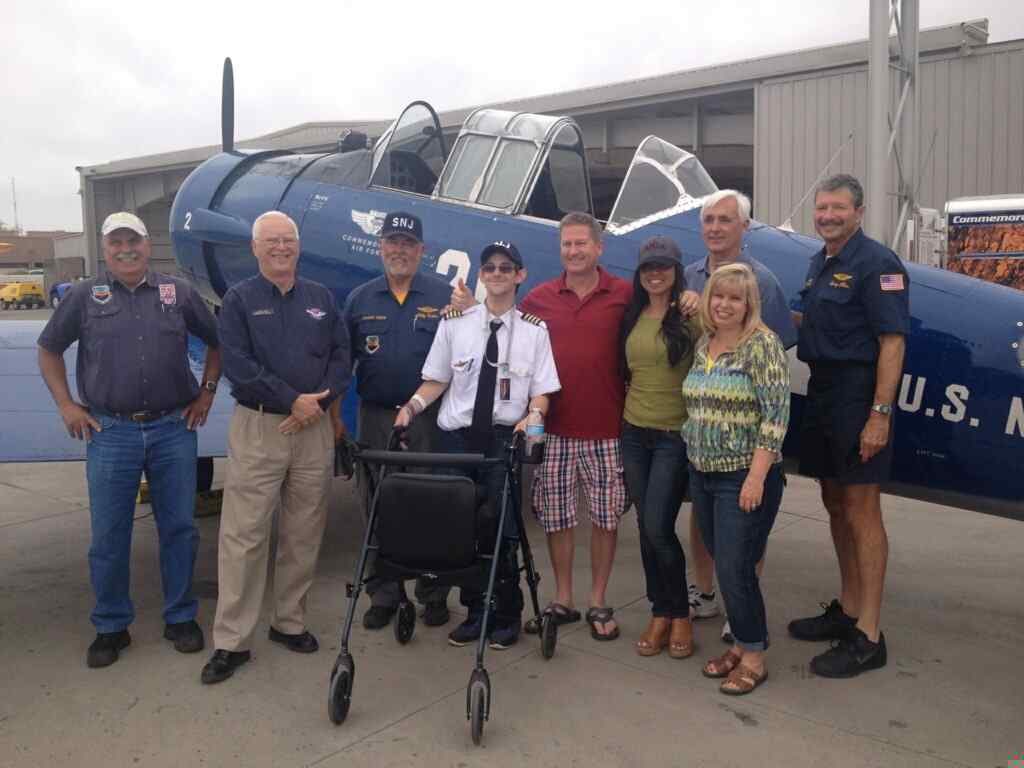 You know Cap'n Billy from his Warbird flight carrying everyone's favorite Cap'n—Cap'n Dillon!
For grins, here's the video:
Cap'n Dillon's (Un)Bogus Journey
..
Their Epic Flight even made it into the local TV News!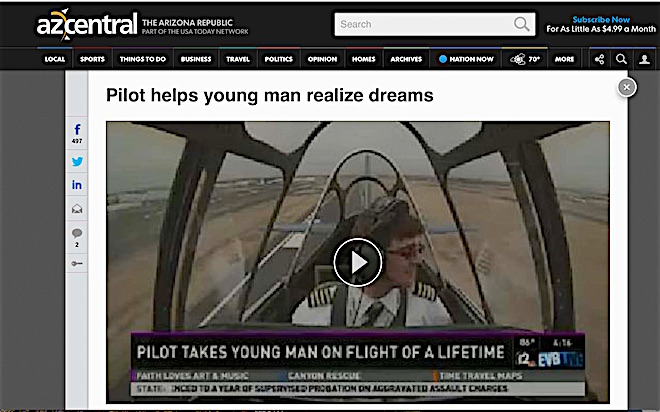 Direct Link:
http://www.azcentral.com/videos/life/az-narratives/2014/04/23/8073845/
Billy is fully immersed in the historical warbirds and aviation charity worlds. In fact, here's a drawing coming up in support of one of those charities. Sign up for a ticket or two for some excellent aviation prizes!
Download the PDF of the above flyer here: ABAZ Drawing
Billy's blog is full of crazy anecdotes, amazing photos, and the fascinating history of his venerable ancestors. Don't miss it!
—  —  —  —
Blogs & Blog Buddies Part 2!
Limitless Horizons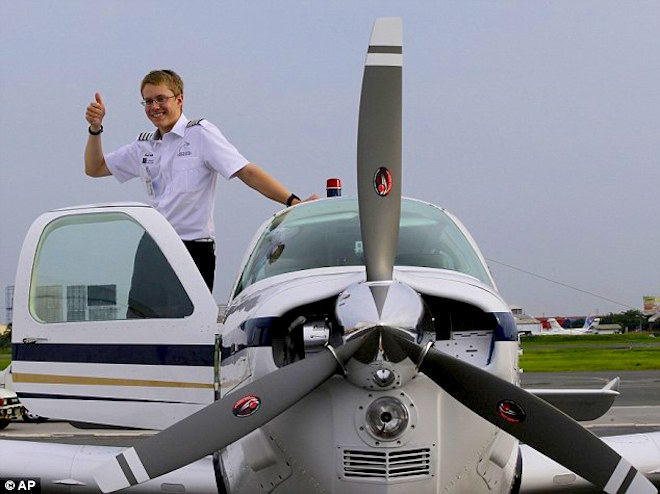 Next up, Matt Guthmiller has started a wonderful YouTube channel, called Limitless Horizons.
Does Matt's name sound familiar? Well, it's because, 2 years ago, Matt became the world's youngest person to fly solo 'round the world!
Read his story HERE!
I was fortunate to meet up with Matt at OshKosh '16, where a great time was had by all!
Just for fun, here's his latest video, published 4/21/17!
Link to Matt's YouTube Page:
—  —  —  —
Blogs & Blog Buddies Part 2!
Stories of a DC-3 Who Wants to See the World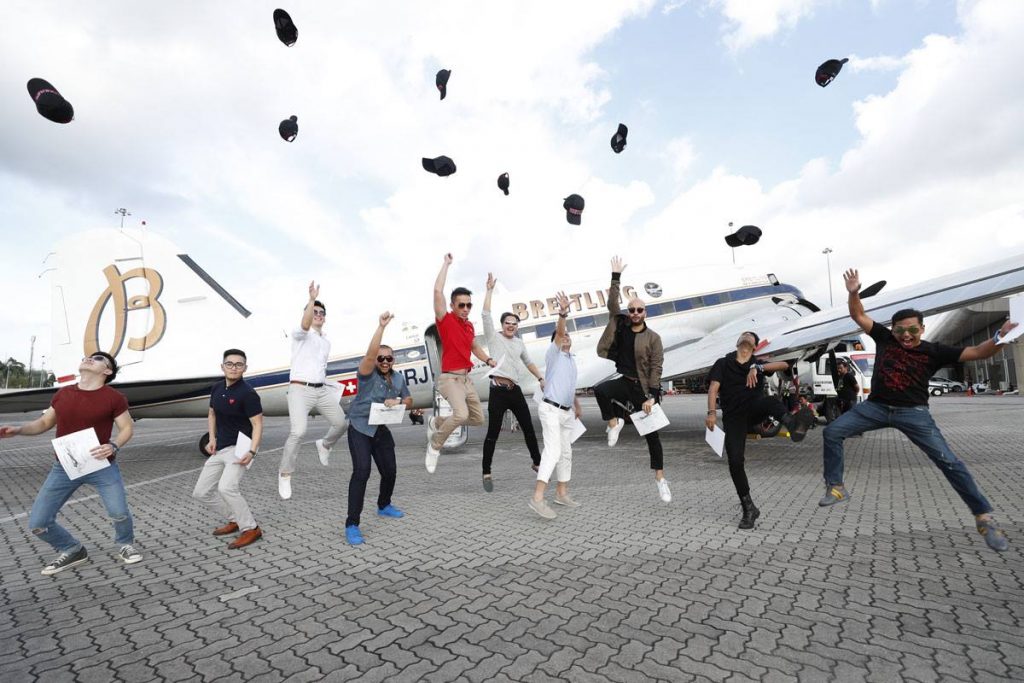 Speaking of 'Round the World flights, I'm excited to introduce you to a great new blog by A320 Captain Raphaël Farve.
You'll remember Cap'n Raph from his visit to Phoenix, as well as his Making of a European Pilot, one of the most popular posts from last year.
As you may recall, Cap'n Raph is not only an A320 captain, he is also a captain on Brietling's fully restored DC-3, and is part of the team flying it on its around the world tour . . .
And Raph has started a blog chronicling the adventure!
What's more, I'll be joining Raph in June for one of the flight legs when it hits the States! I'm slated to write a cover story about the adventure for Airways Magazine, so stay tuned!
—  —  —  —
Blogs & Blog Buddies Part 2!
Grounded No More
My good friend and fellow Blog Buddy, A320 Captain Tony Anger, started a fantastic service taking military veterans of all kinds up in his fully-restored WWII trainer, Amazing Grace.
Rather than blather on about it, here's Tony himself to tell you!
He's also taken a few familiar faces up in it as well!
—  —  —  —
Blogs & Blog Buddies Part 2!
Finally, here's another wonderful new drawing by Blog Buddy Dechir M of Algeria!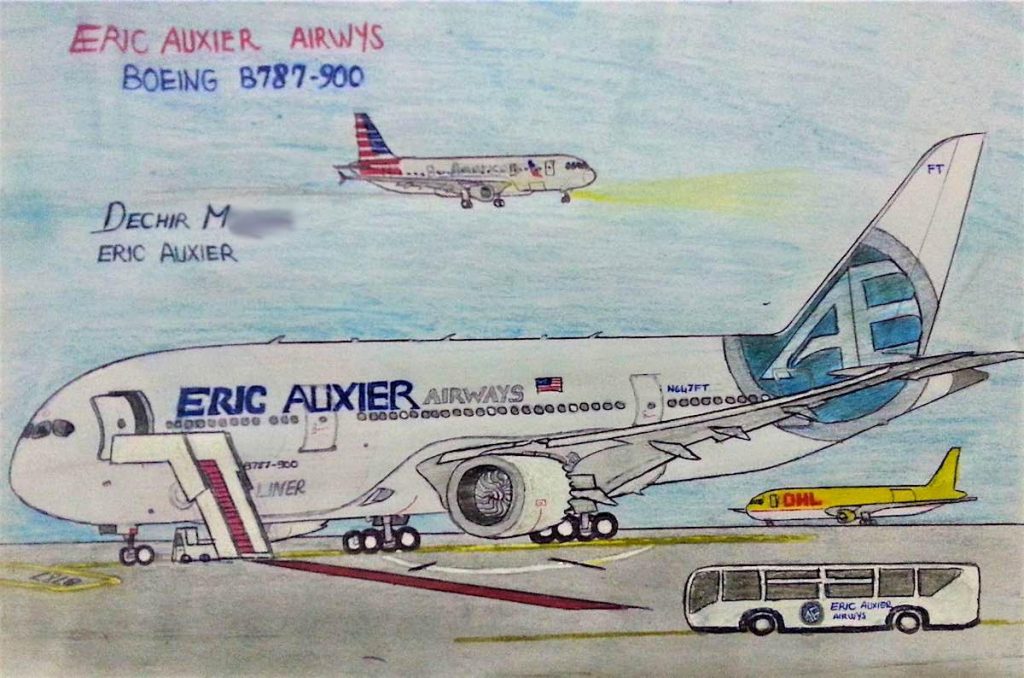 THANK YOU, Dechir, for another beautiful work of art!
—  —  —  —
This is Cap'n Aux . . .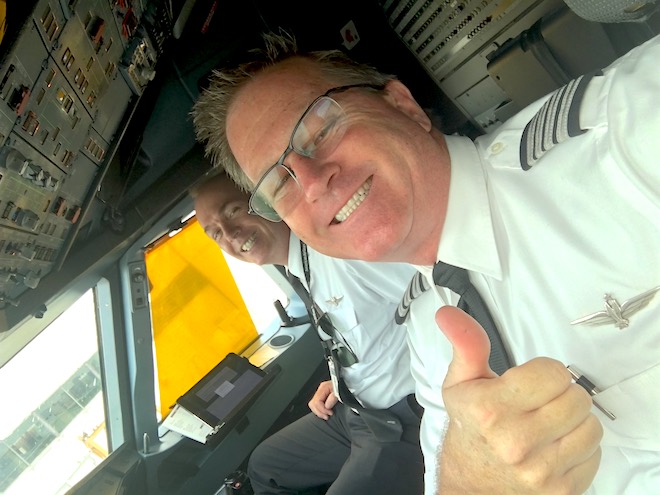 Bloggin' Off!
—  —  —  —
Related Cap'n Aux Links
—  —  —  —
Now Boarding

Departing in May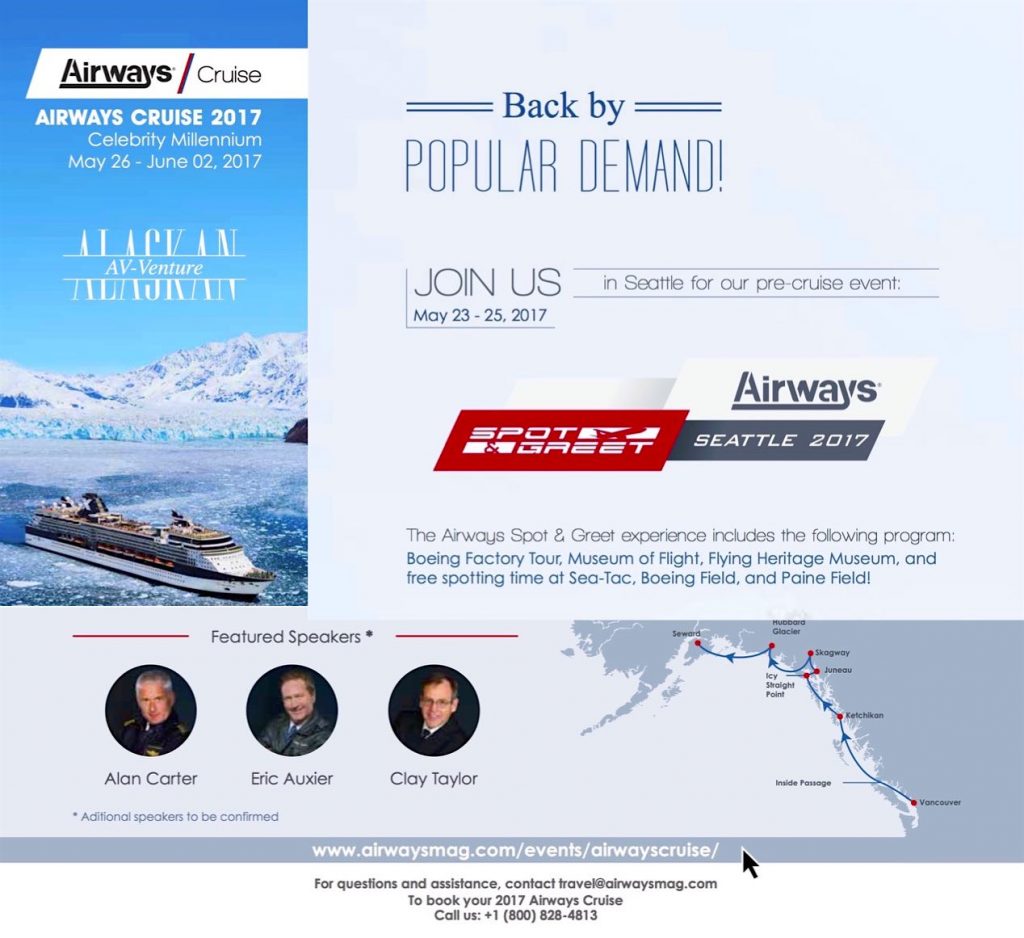 Adventures of an Airways Magazine Cruise
Chronicling our Aviation-themed Alaska Cruise!