About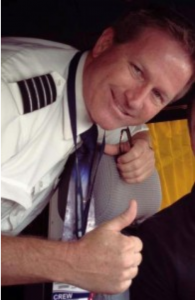 Born in Phoenix, Arizona, Eric Auxier is an airline pilot by day, writer by night, and kid by choice. Never one to believe in working for a living, Mr. Auxier's past list of occupations include: Alaska bush pilot, freelance writer, mural artist, and Captain for a Caribbean seaplane operation. With over 20,000 flight hours, he is now an A320 captain for a major U.S. airline.
Mr. Auxier is a Columnist for Airways Magazine and its online counterpart, airwaysmag.com. He has contributed to such publications as Arizona Highways, Plane & Pilot, NYCaviation.com and AOPA Pilot.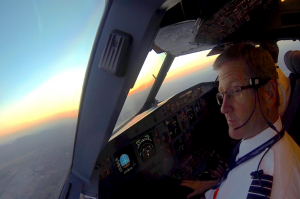 His second novel, The Last Bush Pilots, captured the coveted Amazon Top 100 Breakthrough Novels award in 2013. It is a fiction work based on his very real adventures flying the wild Alaska bush as a young pilot. The award-winning Code Name: Dodger is his first novel.
His most recent novel, Cartel Kidnapping, a sequel to Code Name: Dodger, was lauded by the Online Book Club as "One of the best books we've ever read!" He is currently working on Water & Air, the long-awaited sequel to The Last Bush Pilots, and Volume 4 of There I Wuz! Adventures From 3 Decades in the Sky, a multi-volume collection of true tales from his various publications.
All of Mr. Auxier's books are available in print or ebook, and several are on audio as well.
Mr. Auxier makes his home in Phoenix, Arizona.