2017: An Airways Odyssey—Part 1!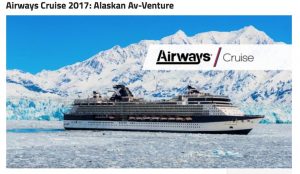 Folks, it's been too long since my last post. Believe me, I'm gonna make up for it with a flurry of new posts in the coming week(s)!
As you've no doubt read, I've been on the Airways Magazine Alaska cruise for the past week, and I come back bearing a bounty of avgeek gifts! As was last year's cruise in the Caribbean, this trip was a smashing success for all involved.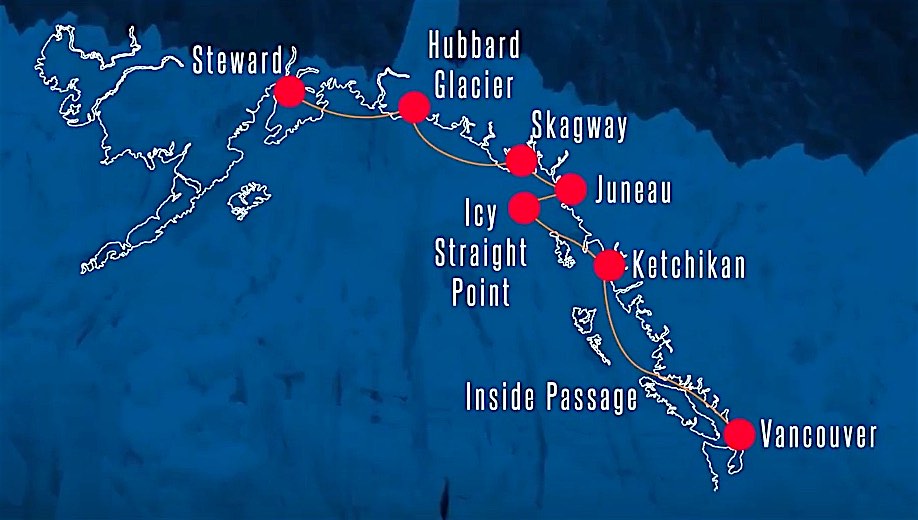 As those who've read my novel The Last Bush Pilots will recall, Alaska's version of Mother Nature is notoriously fickle and unpredictable.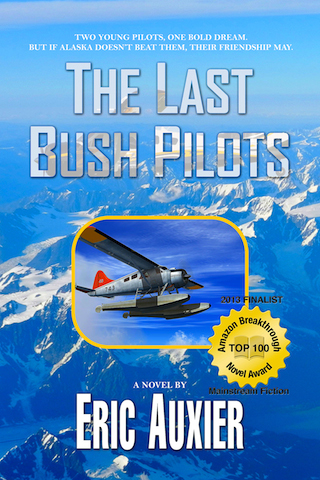 And yet, for the entire week, we were blessed with uncharacteristically spectacular weather!
Ports of call—Ketchikan, Icy Strait, Juneau, Skagway and Seward—offered incredible samples of Alaska for all tastes. Wildlife abounded, from majestic bald eagles to enormous humpback whales. And, inevitably, all roads led to the Alaskan skies—that is, in Alaska, people take airplanes like "Outsiders" take a bus!
Several Airways Magazine writers were on hand to speak during the cruise, including Airways Editor Enrique Perrella, the ever-hysterical and fascinating B747 Captain Alan Carter, Airways Historian David H. Stringer, and Yours Truly.
Since I started my flying career as a bush pilot in Southeast Alaska, I introduced them to the layout of the land.
And, of course, talked about the crazy times flying the wild skies over the very waters upon which we trod!
Needless to say, a great adventure on the high seas of the Inside Passage were had by all . . .
2017: An Airways Odyssey—Part 1!
BUT FIRST . . .
Even before the cruise set sail, the aviation odyssey began. Enthusiasts from around the world flocked to Seattle for a two-day excursion of Boeing's Museum of Flight, the B-747-767-777-787 manufacturing plant, and several more equally amazing aviation museums. We even had time for some serious plane spotting. (And, speaking of serious planes, don't miss the video below!)
Day 1—Boeing Museum of Flight
What to do when in Seattle for an Avgeek? Can you say, Boeing Field?!
Starting with a tour of the Boeing Museum of Flight (museumofflight.org), our group of aviation enthusiasts got their fill of aviation history, and I'm not just talking Boing 707s, 747s, 787s and Stratoliners. The museum wisely adds airplanes of all kinds, from the first DC-2s and -3s in commercial service, to the original Air Force One, and even a full-on, bonafide Concorde Supersonic Transport!
But enough prattling on. Here's some pics!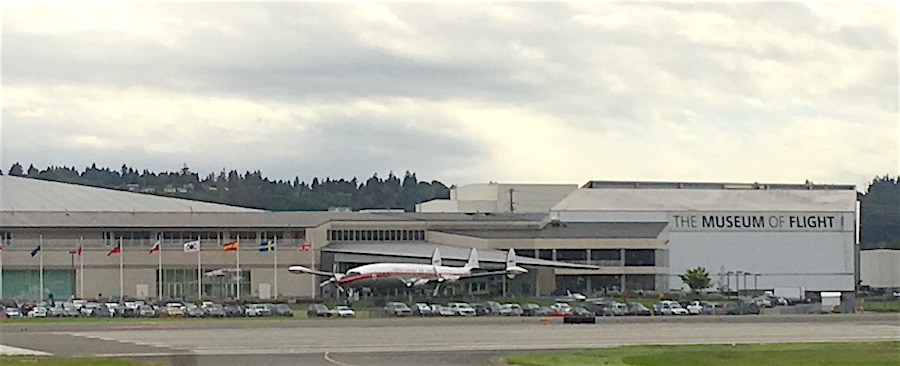 2017: An Airways Odyssey—Part 1!
Next up, a very unique treat: lunch aboard a currently-being-restored Boeing 727-200!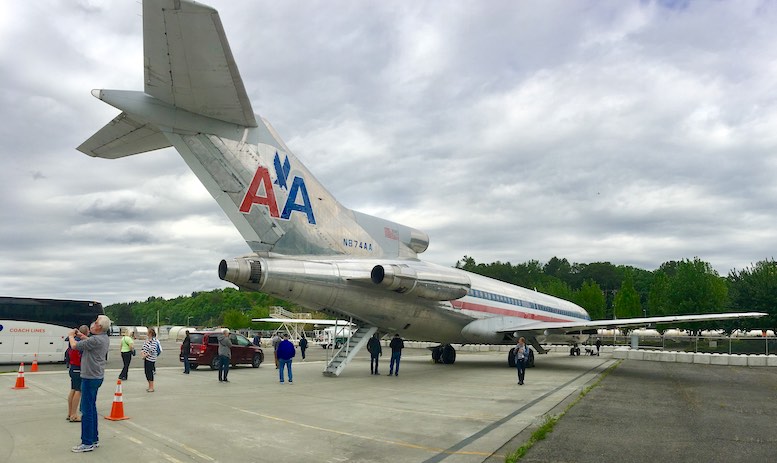 Day 2—PAE Boeing Plant Tour and Dreamlifter Plane Spottin'!
2017: An Airways Odyssey—Part 1!
  Day 2 of our Seattle Adventure found us repositioned up at Everett-Paine Field (PAE), home of the world's largest building: Boeing's 747-767-777-787 manufacturing plant!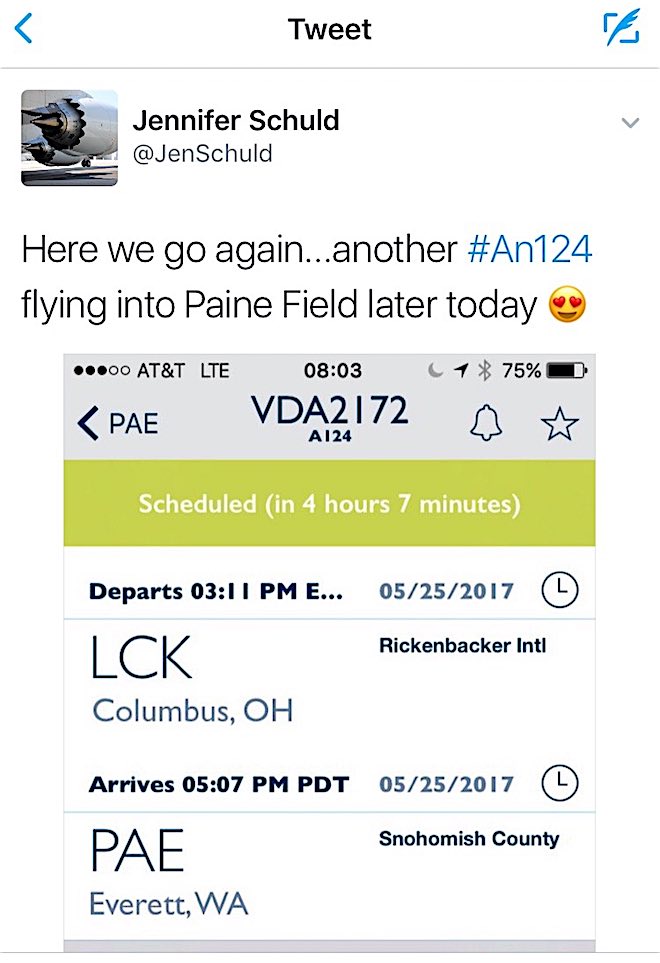 Unfortunately, NO photos or videos were allowed, for safety reasons. The tour took us along catwalks over the workers, and they'd had one too many mishaps over the years, with cameras and such dropped on workers or precious airplane parts! However, look below and you'll find some links to some great videos of the plant itself.
Thanks to astute Twitterer and flight tracker Jennifer S, our group was alerted to the arrival of an Antonov 124 later that afternoon. We adjusted our busy schedule accordingly to accommodate this special surprise treat! In addition, we were able to bag the landings and takeoffs of, not one, but two Boeing Dreamlifters, of which there are only 4 in the world!
See a video of the Dreamlifter landing, below!
2017: An Airways Odyssey—Part 1!
Our heavenly day of Avgeekery ended with Paul Allen Flying Heritage (War) Museum tour (flyingheritage.com), as well as the Boeing Museum of Flight Restoration Center (historicflight.org), who was busy working on their latest prize possession: a de Havilland Comet!
2017: An Airways Odyssey—Part 1!
Finally, I leave you with this very short and very amazing video of a Boeing Dreamlifter landing at Paine Field!
And Then There Was the Cruise . . .
But We'll Leave that for Our Next Post!
Till then,
This is Cap'n Aux . . .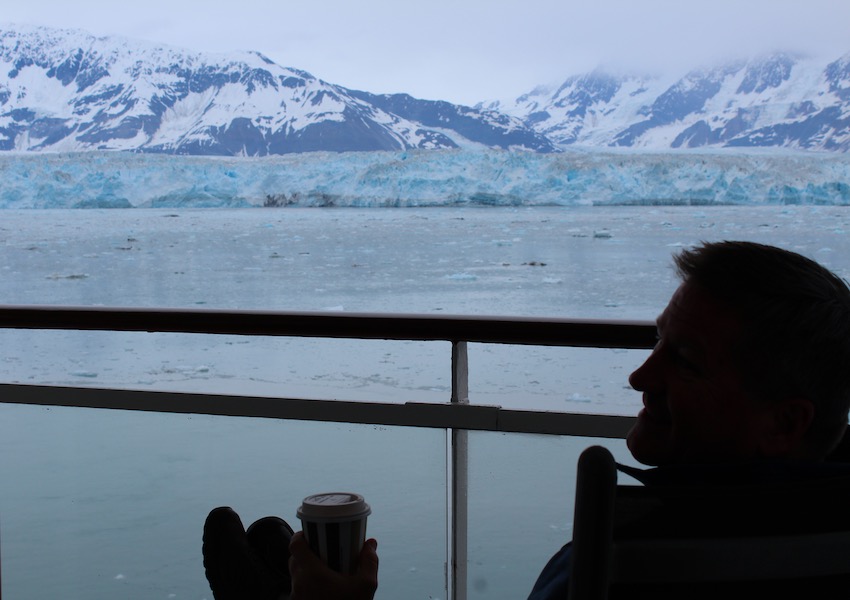 Sailing Off!
—  —  —  —
Related Cap'n Aux Links
Related Links